Health
11 Skin Care Products for Hyperpigmentation & Melasma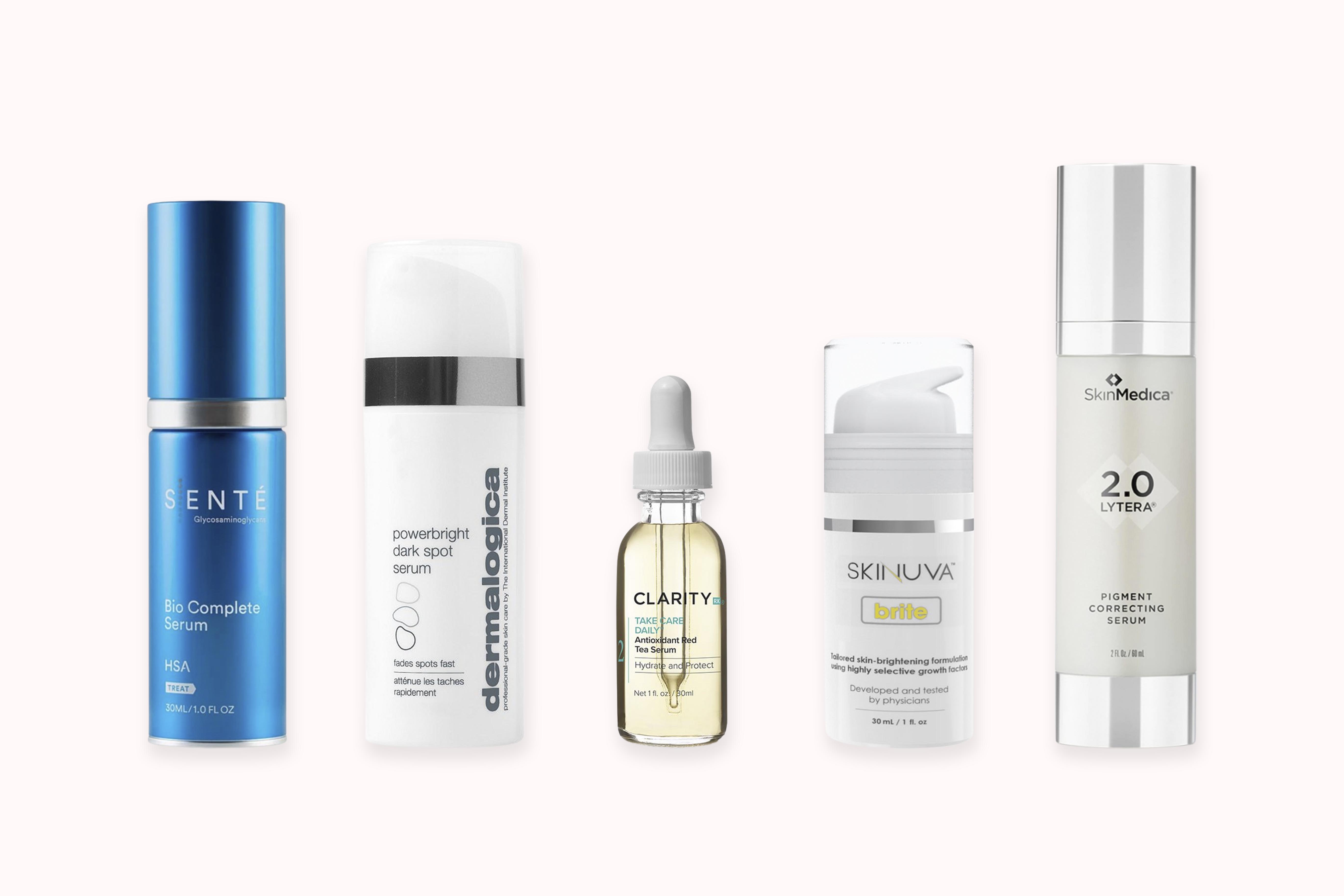 Hyperpigmentation affects almost everyone, at one point or another. Caused by sun exposure, acne lesions, eczema, cooking burns, genetics, medications, pregnancy hormones, and so much more, hyperpigmentation is the skin's response to inflammation, and it's characterized by patches of skin that are darker than the surrounding skin. It can be a huge challenge to get rid of, and melasma, one of the most common forms of hyperpigmentation, can be especially stubborn. Melasma is more common in women, as it's often triggered by hormonal changes such as pregnancy, and it typically affects facial skin. 
Since hyperpigmentation can be caused and exacerbated by UV light, which stimulates skin's melanin production, the first step in treating or preventing it is wearing sunscreen. But there's a long list of other ingredients and over-the-counter products that can be helpful in treating hyperpigmentation and melasma, yet many people remain uncertain of which to turn to. From tranexamic acid to retinol to vitamin C, the 11 products below contain potent ingredients that specifically target dark spots and deliver a more even skin tone. 
Skin care for hyperpigmentation and melasma
1. Senté Bio Complete Serum, $118
For those who want the myriad benefits of retinol but can't handle the harsh effects it often has on sensitive skin, the Senté Bio Complete Serum is a great option. The serum boasts a 0.15% retinol derivative and a suspended-release delivery for treating hyperpigmentation, and it's also formulated with patented heparan sulfate analog (HSA), a natural sugar molecule found in the body that enhances hydration and reduces water loss while minimizing the drying effects of retinol.
2. SkinMedica Lytera 2.0 Pigment Correcting Serum, $154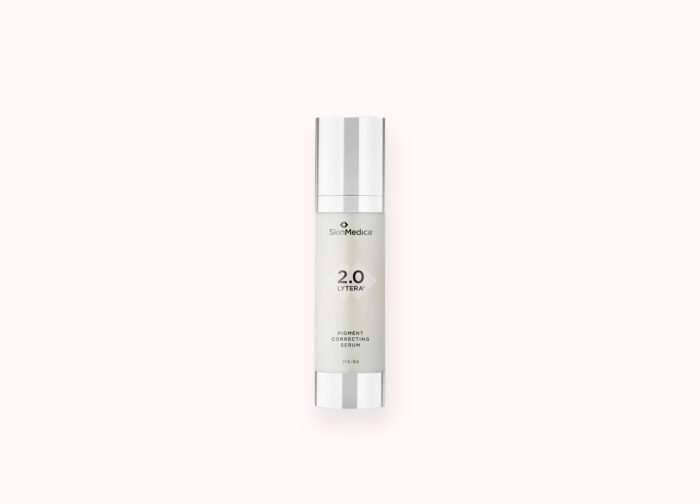 Formulated with the most stubborn skin discoloration in mind, SkinMedica Lytera 2.0 is retinol- and hydroquinone-free and one of the most popular options for treating hyperpigmentation. "It contains tranexamic acid, which helps correct the appearance of hyperpigmentation, and phenyl ethyl resorcinol, which helps balance melanin production in the skin," says Dr. Dendy Engelman, a board-certified dermatologist in New York City.
3. Skinuva Brite, $85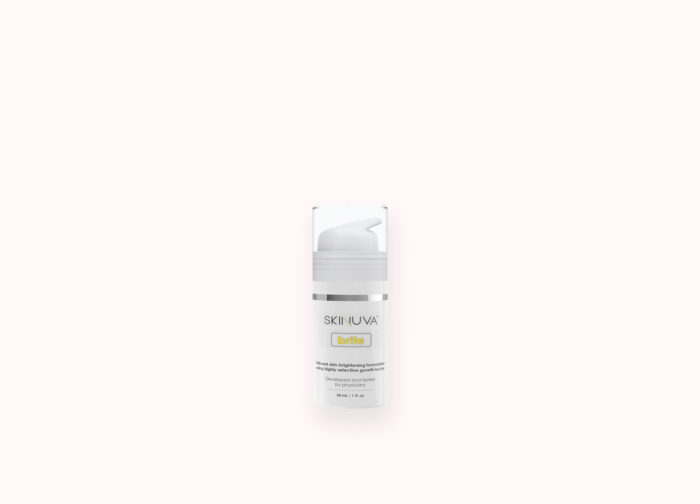 This non-hydroquinone brightening treatment is known for its ability to treat any kind of discoloration, be it a scar from picking at a pimple or a patch of melasma. By pairing growth factors with niacinamide, tranexamic acid, vitamin C, and arbutin, Skinuva Brite is safe for all skin types and pregnant women. After cleansing, apply it to dry skin, morning (before sunscreen) and night, and don't combine with any other skin-care products.
4. ISDIN Flavo-C Ultraglican Antioxidant Ampoules, $112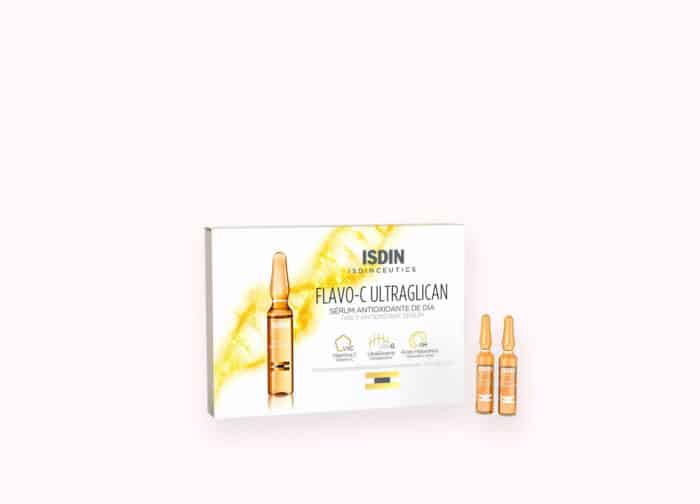 A favorite of Dr. Heidi Waldorf, a board-certified dermatologist in Nanuet, New York, this supercharged antioxidant serum comes in the form of ampoules, to prevent vitamin C oxidation and keep ingredients intact. "It has potent vitamin C, for hyperpigmentation, plus hyaluronic acid precursors, to help build and maintain hydration," explains Dr. Waldorf. "This is helpful because dry, irritated skin is more likely to get postinflammatory pigmentation and hydrated skin reflects light better."
5. Caudalíe Vinoperfect Radiance Serum, $79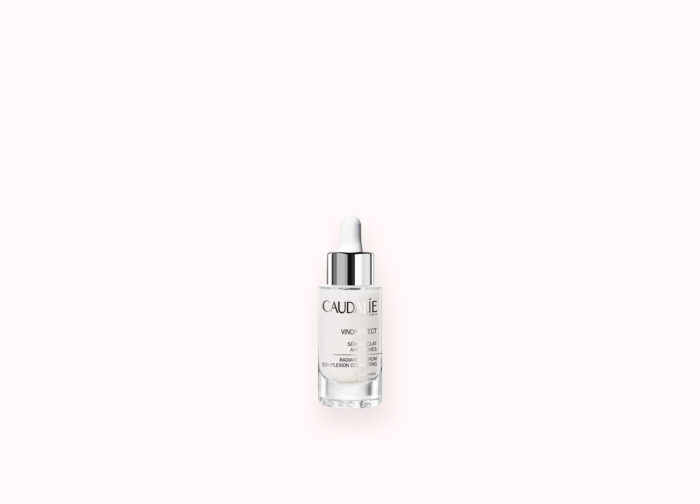 "This has been a cult favorite since its inception," Dr. Waldorf says of the French brand's serum. The brightening solution, she explains, "contains viniferine, a potent antioxidant from grape vines that helps lighten pigment without irritation" and is thought to be 62 times more effective than vitamin C at evening out the complexion. This serum works for people of all skin types, including pregnant women, who are experiencing hyperpigmentation.
Related: The 8 Best Sunscreens for Melasma and Hyperpigmentation in 2020
6. Perfect Image Lactic Acid 50% Gel Peel, $29.95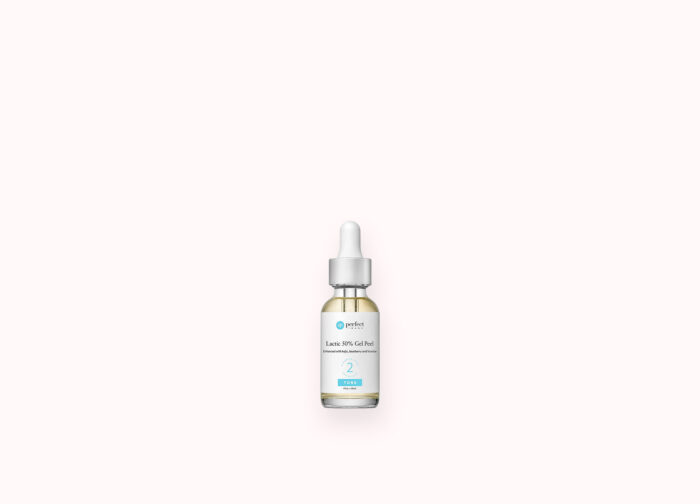 Among the best nonprescription options for treating hyperpigmentation, according to Dr. Engelman, are AHA peels, which help promote cellular turnover in order to remove the top layers of skin and fade dark spots. This professional-strength, at-home version is designed to help brighten and even out the skin tone by incorporating botanical extracts with natural brightening properties. "Lactic acid works to help remove dead and dull surface skin cells and improve the clarity and quality of the skin's overall appearance," Dr. Engelman says. "And this peel is also enhanced with kojic acid, an inhibitor of melanin, which has been successfully used to reduce the appearance of sun damage spots, age spots, or other hyperpigmentation issues."
7. HydroPeptide Polish & Plump Face Peel, $78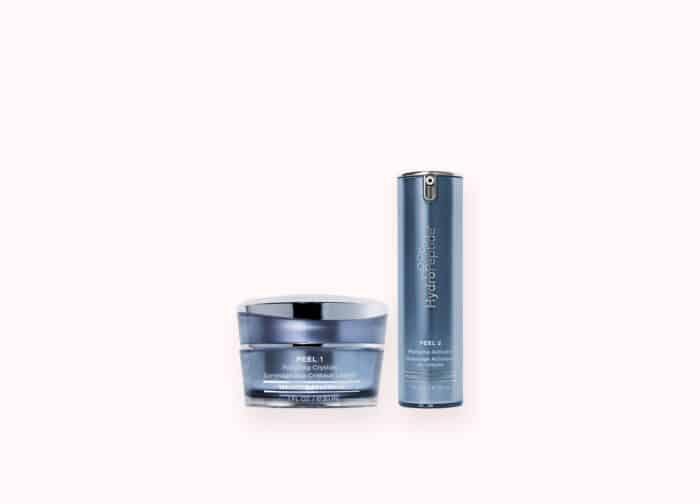 Powered by vitamin C, the first layer of this potent peel acts as a gentle exfoliant and brightens skin, while the second layer uses a blend of lactic acid and antioxidants to stimulate cellular turnover, leaving skin tone and texture smoother and more even.
8. ClarityRx Take Care Daily Antioxidant Red Tea Serum, $72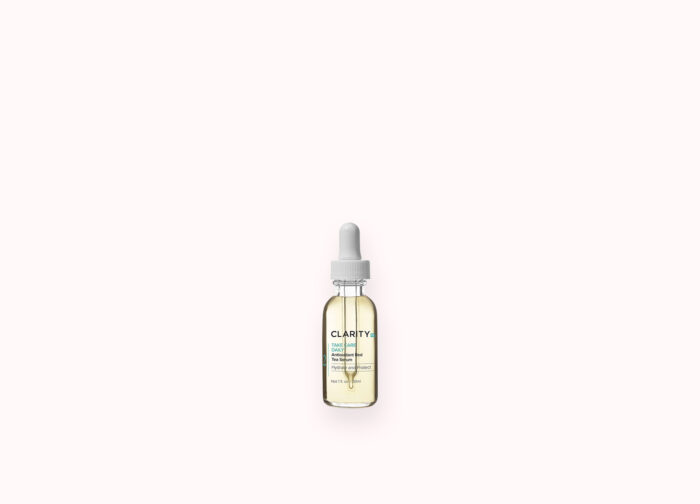 This lightweight serum is formulated with the high-strength antioxidants of red tea, to treat and prevent various skin issues caused by the sun and pollution, including inflammation, which triggers hyperpigmentation. It also features hyaluronic acid, to up skin's moisture levels and subtly plump fine lines and wrinkles.
9. Dermalogica PowerBright Dark Spot Serum, $95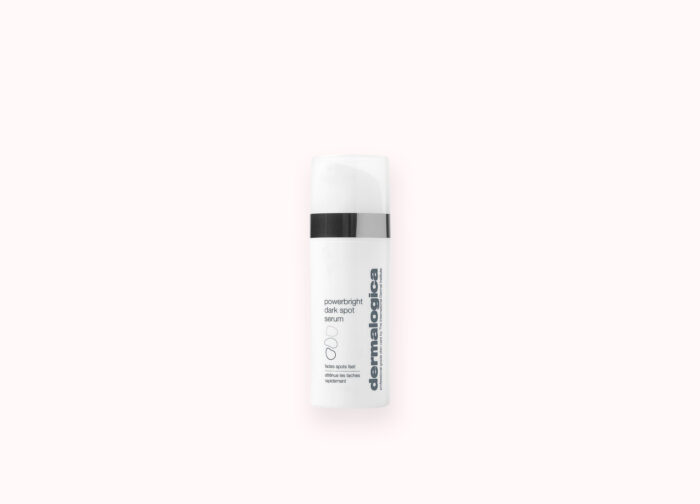 Featuring a blend of niacinamide, hexylresorcinol, and shitake mushroom, this new serum helps fade spots, for more even-toned skin. It's also formulated with light-diffusing technology that starts to balance the appearance of hyperpigmentation within a matter of days and calls upon the power of film-forming polymers and amino acids to protect against further dark spots brought on by pollution.
10. Obagi360 Retinol 1.0, $74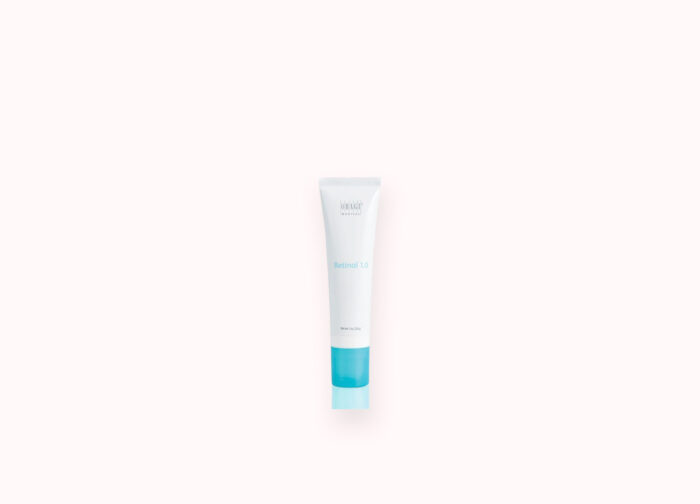 Retinol is widely considered to be a miracle worker in the field of dark-spot solutions. Ideal for those with fairly nonreactive skin, this night treatment has 1% encapsulated retinol, designed to target hyperpigmentation and overall skin aging; shea butter and jojoba oil, to help minimize irritation; and antioxidants, to protect skin from further damage.
11. Glo Skin Beauty Hydra Bright Alpha Arbutin Drops, $54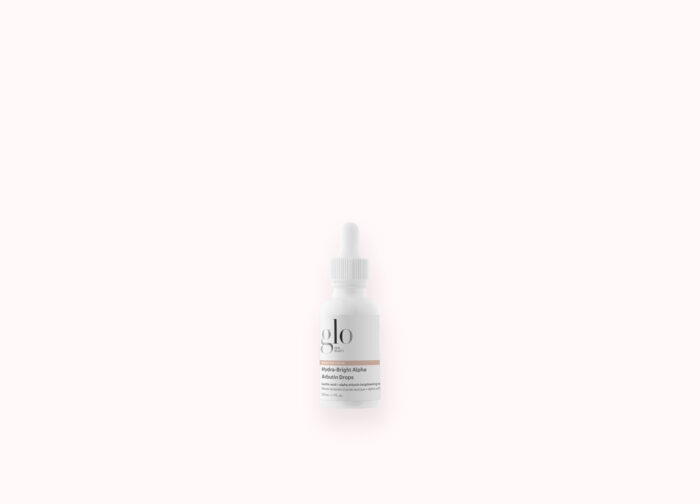 "I like this product because it uses alpha arbutin, which is great for those with dark skin tones," explains Dr. Engelman. This serum combines the plant-based alternative to hydroquinone with lactic acid and azelaic acid, to rebalance skin tone and refine texture, and "it helps brighten the complexion and lift stubborn spots through light exfoliation."