Business & Investment
Are eco-friendly diamonds forever?For about $ 350, you can buy gems grown in Pandora's new lab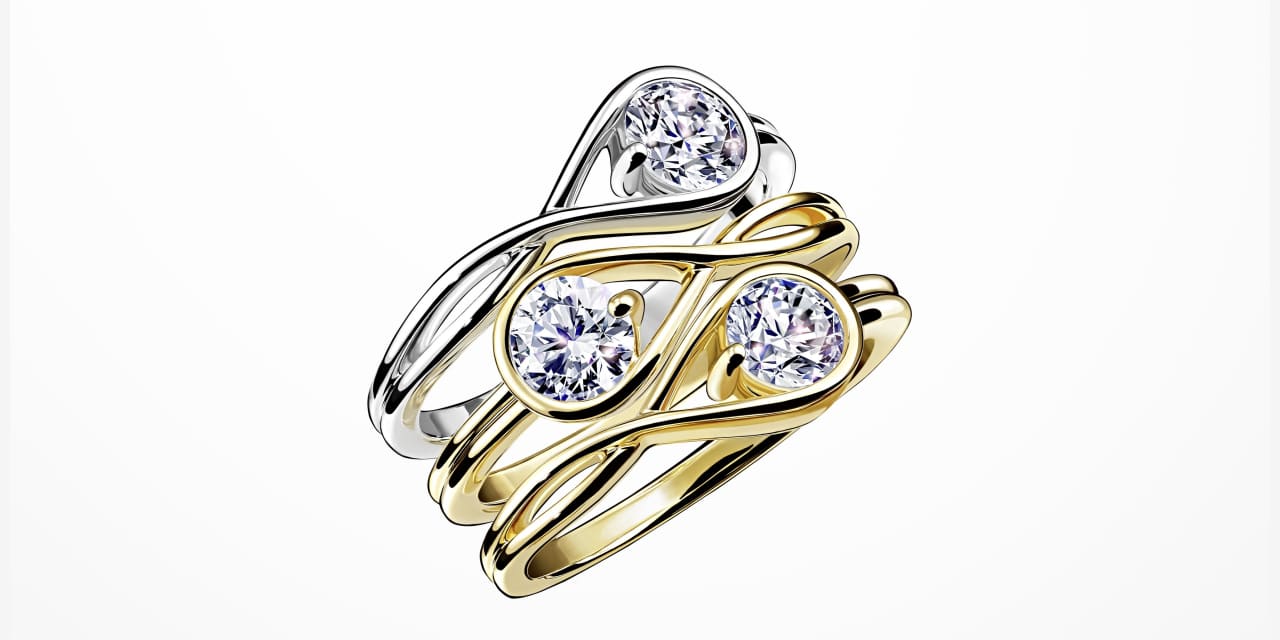 Pandora, the world's largest jeweler best known for its silver charm bracelets, Stop selling mined diamonds Switch to affordable laboratory-grown gems as part of a broader focus on sustainability.
"Diamonds aren't just forever, they're for everyone," Pandora CEO Alexander Lacik said in a statement Tuesday, Pandora's first collection of lab stones. Announced the release of Brilliance.
Pandora shares
Pandy,
+ 4.69%
Early European trading on Tuesday rose 5.78%. Inventories have increased by more than 10.25% year-to-date, according to FactSet.
Pandora, based in Copenhagen, used about 50,000 mined diamonds out of a total of about 85 million pieces of jewelery last year. According to the company, the new collection aims to "transform the diamond jewelery market with products made in an affordable and sustainable way."
read: For engagement rings, are natural diamonds on the way out?
Initially introduced in the UK, it will be available in other major markets next year. The piece starts at £ 250 ($ 347) and each stone ranges from 0.15 to 1 carat, the company said.
The diamonds made in the lab 60% renewable energy When the collection goes on sale worldwide, it is expected to rise to 100% on average.
Demand for synthetic diamonds is growing steadily, especially among young customers, who want to find conflict-free, wallet-friendly gems.
The lab-grown diamond market is currently enjoying double-digit growth, according to the latest report from. Bain & Company, an Antwerp World Diamond Center and consulting firm. Prices have also fallen, and artificial gemstones are up to 10 times cheaper than mined diamonds, making them more accessible to a wide range of price-sensitive consumers, the report said.
The launch of Pandora's new collection began with the company reporting that it was better than expected. First quarter results Upgraded year-round forecasts. Currently, we expect underlying revenues to increase by more than 12% from the previous 8% and more, and operating margins to increase from more than 21% to more than 22%.
read: Pandora closed 30% of its stores in January
The company said it plans to expand its core market, with a particular focus on China and the United States, where brand penetration is still low. The two markets account for more than 50% of the global jewelery market.
Analysts at RBC Capital said Pandora showed "impressive resilience" against the difficult COVID-19 economic background with a healthy channel shift to e-commerce.
"From here, we believe the path to positive revenue growth is more difficult, and we remain cautious about the path to positive retail LFL. [like for likes]..Consensus quotes have been pulled from FY21E [financial year 2021 estimate] And the evaluation is not very supportive, "they wrote in a study note on Tuesday.
Are eco-friendly diamonds forever?For about $ 350, you can buy gems grown in Pandora's new lab
http://www.marketwatch.com/news/story.asp?guid=%7B21005575-02D4-D4B5-4572-D3E6016EC80D%7D&siteid=rss&rss=1 Are eco-friendly diamonds forever?For about $ 350, you can buy gems grown in Pandora's new lab