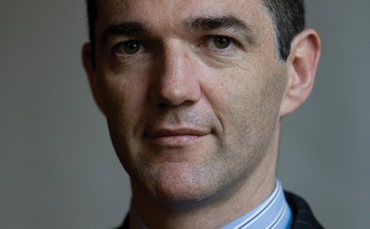 Aviva Investors Peter Fitzgerald
Aviva Investors has hired convertible bond fund managers David Clott, Shawn Mato and Brendan Ryan to join the multi-asset and macro team. All of these teams will report to Peter Fitzgerald, CIO of Multi-Assets and Macros.
Clot has managed Aviva Investors' global convertible fund since its launch in 2002, with Mato joining the vehicle two years later. The pair has also managed the company's Global Convertible Absolute Return Fund since its launch in 2009.
Both managers take a top-down investment approach with bottom-up fundamentals in mind and consider the conversion market to be "essentially inefficient", so active investors are priced. You have the opportunity to benefit from the anomaly.
Aviva Investors: Economic Recovery Continues Until 2021
Clott and Mato have joined Aviva Investors from the US-based company Westwood Holdings and have been managing funds on a sub-delegate basis for the past six years. They have been working with Ryan since 2011. Ryan also worked at Aviva Investors before joining Westwood.
Fitzgerald, multi-asset and macro CIO, said: "The return of David, Sean and Brendan to Aviva Investors is great news for the business. They have deep experience in the convertible bond market and have worked together for many years to build great results.
"We look forward to their important role in both convertible bonds and broader investment strategies."
TJ Voskamp, ​​director of client solutions in the UK and Europe, added that the three managers were "happy" to return to Aviva Investors.
"We believe that the asymmetric structure of convertible bonds can provide risk-adjusted returns to our clients," he added. "This has been particularly confirmed over the past year by strong interest from many clients in our core region. This is an ideal time for David, Shawn, and Brendan to return."
Aviva Investors Rehires 3 Managers
https://www.investmentweek.co.uk/news/4025291/aviva-investors-hires-managers-join-multi-asset-macro-team Aviva Investors Rehires 3 Managers