Games
Beyond the Light-Empire Hunts Weekly Challenge Guide
Destiny 2: Beyond the Light Are you chasing the corrupt Lieutenant of Elamis all over Europe? This is part of the extended Empire Hunt activity and there are also weekly challenges. Here is our guide to help you.
Note: For more information Destiny 2: Beyond the Light A hub of guides and features.
Destiny 2: Beyond the Light — Unlock and complete the Empire Hunt Weekly Challenge
During ~ Destiny 2: Beyond the LightIn the campaign, you will fight Lieutenant Elamis as part of the Empire Hunt. You can play these when the story is over. Remember that you need to win the campaign, complete some post-campaign missions, and access the Variks sabotage quest to earn a boon.
Similarly, note that the Empire Hunt costs 40 Here always pieces by default. These resources are acquired each time you complete a lost sector or public event. Now, if you want to save a lot, get the "Empire Hunt I" quest / perk from Variks and halve the cost. Later, you can get Empire Hunt II to get your first activity free. Other perks and tasks related to Empire Hunt are time-limited and will be available within a few weeks.
Ideally, you should also get the "Europa Challenges II". To do this, you need to clear all three Empire Hunts. Upon completion, the Empire Hunt Weekly Challenge will be unlocked. What does this challenge come with? Now, you need to run two more Empire Hunts just to get a powerful drop (anyone can do it).
As quoted in our official review, Destiny 2: Beyond Light'The monotonous grind has increased a little.Can you imagine having to do a tally / bounty before you start? Shadow keepNightmare Hunt?
Anyway, there are three missions, each with its own rewards and tasks. Another thing to note is that unlike the campaign version, you no longer have to force a switch to the Stasis subclass (fast / super-play) when your boss is weak.
Warrior

Step 1: In one life, defeat the 35x that fell to Eventide Ruins.
Step 2: Defeat the Asterion Abyss Patrol and pull out Elenac.
Step 3: Unlock the "Warrior" missions that can be completed.
Reward: Thermal erosion solar machine gun.
Phillack can be easily removed thanks to the sword. Don't forget to remove the fallen mobs if necessary.
Technocracy
Step 1: Defeat Vex in Asterion Abyss to get 10x tracking device. Minotaurs always drop items.
Step 2: Shut down Vexconflux in Cadmus Ridge.
Step 3: Unlock the "Technocrat" missions that you can complete.
Reward: Coriolis Force Void Fusion Rifle.
Plaxis can be removed by using a sword, like Phillack. However, floating shield devices will spawn around the room with different HP thresholds (2 at 75%, 3 at 50%, 4 at 25%). Destroy these and eliminate the boss.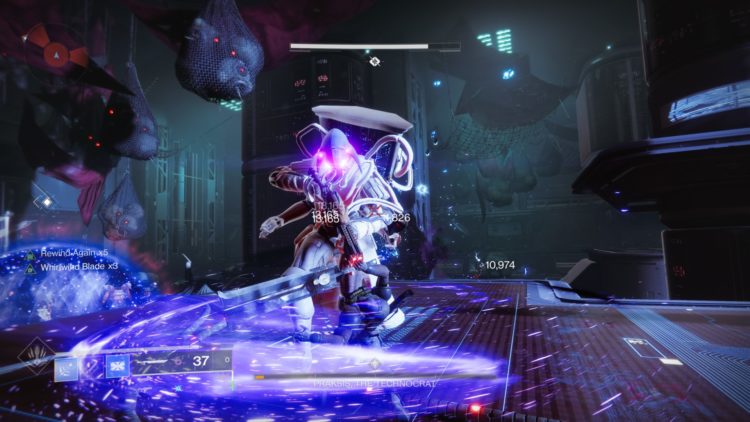 Dark shrine maiden
Step 1: Collect 10 dark spots from the Fallen of Cadmus Ridge. Precision kills give you a higher drop chance.
Step 2: Protect the fallen skiff evacuated at the Eventide Ruins.
Step 3: Unlock the "Dark Priestess" missions that can be completed.
Reward: Biting Winds Kinetic Bow.
Clydis may be the most annoying Empire Hunt boss in Destiny 2: Beyond the Light.. It's due to the arena where you also fought Elamis. Use your sword to weaken your boss, but don't fly around when the icicle blast skills are cast. Failure to do so can lead to a plunge in fate.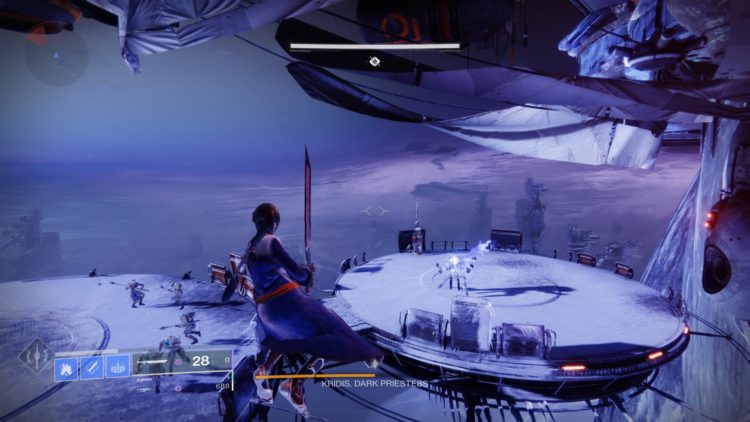 Anyway, it does it for the activities available in Destiny 2: Beyond the Light.. Keep in mind that there will be more Variks Sabotage quests in the coming weeks. Some of these quests require you to complete the aggregation during the Empire Hunt. In addition, some benefits are very important.
Europan Gear II – Unlocks the Empire Hunt's Selected Difficulty (you can change the difficulty, such as Nightfall or Nightmare Hunt).
Empire Hunt III – The second Empire Hunt per week is also free.
Europa Challenges III – Unlock the weekly Empire Hunt Challenges that reward Pinnacle Drops.
---
Destiny 2: Beyond the Light Available via Steam. See the Guides and Features Hub for more information.
Destiny 2: Beyond Light — Empire Hunts weekly challenge guide