Sports
BRAVECF President talks about the current state of MMA "The industry needs complete reform" – MMA Sports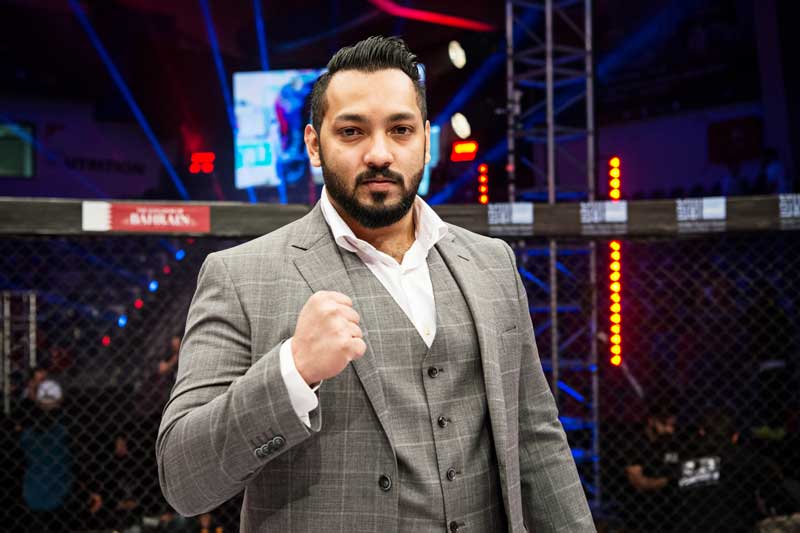 BRAVE CF is preparing to celebrate its 50th event this week. BRAVE CF 50 will be held on Thursday, April 1st at Arad Fort in Bahrain, with two title fights, a main event and a joint main event.
This is an impressive achievement for companies just founded in 2016, especially considering that BRAVE CF hosted events on five continents and 21 countries. One of the founding goals of the promotion was to help transform MMA into a globally recognized full-fledged sport. National agencies have worked together to pave the way for MMA to progress.
Reshaping the structure of sports is not a small feat. But BRAVECF President Mohammad Shahid feels that not only is that achievable, but it is also essential if MMA wants to continue expanding.
"The industry needs a complete reform. We are working on an event business that focuses on revenue per event, no different from concerts, etc. At BRAVE CF, our goal is Bringing it to the sports business. It's like soccer, cricket, basketball, "Shahid told Lowkick MMA.
"It's not easy, and every sport is too big for one country, one person, or one company. If so, you can know that there are big holes in the structure. , And it will die in the next 10 or 15 years, waiting for some superstars to come and save us.
There is a format that needs to be changed now. We need to bring the MMA industry together, open our eyes, recognize the need and start working together. It creates opportunities for athletes to bring business opportunities to everyone who loves MMA. "
BRAVE CF has already begun this transformation by building an extensive scout network around the world. The company has more than 70 professionals working to find new talent. That's a staggering number, considering that BRAVECF didn't exist five years ago.
The next 12 months will be extremely important for BRAVE CF. This promotion has recently partnered with MMAON, which works to improve the viewing experience for fans through digital tools. We are also considering working with other MMA stakeholders to help advance the sport.
"Next year, it's time for the MMA industry to enter the true sports business and build a global ecosystem on at least three continents and six countries," Shahid explained.
"Global ecosystem [is a] A sports development program that allows a boy with a dream to become a fighter. He has a national structure that allows him to reach the top of the food chain and become a national and world star if talented.
"This ecosystem requires global regulators, regional promotions, and national federations to unite to take the next step in sports and allow the private sector to invest in MMA under one or more brands. Finally, MMA can provide a country to show the value of sports. "
BRAVE CF is not the only MMA promotion trying to establish itself on the world stage. Still, it's one of the few companies openly considering what it takes to have more MMA in the sports business and less in the event business. It will be known over time whether Shahid has succeeded in his purpose, but it will certainly be. An interesting vehicle that fans follow.
– MMA Sports

BRAVECF President talks about the current state of MMA "The industry needs complete reform"
https://www.lowkickmma.com/exclusive-brave-cf-president-talks-about-the-state-of-mma/ BRAVECF President talks about the current state of MMA "The industry needs complete reform"