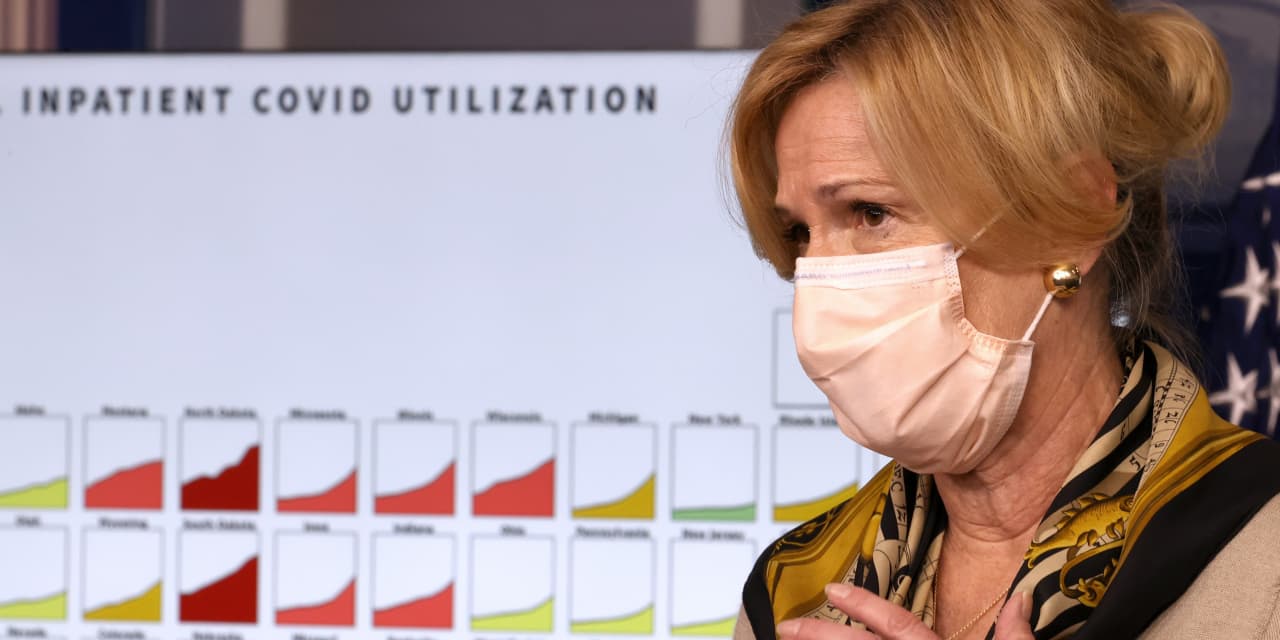 Former Coronavirus Task Force Coordinator Dr. Deborah Birx said misleading information and COVID denials within the White House hampered her work.
In a wide range Interview with CBS News' Face the Nation On Sunday, Burkes said an "outside adviser" was supplying then-President Donald Trump with a "parallel data stream."
""
"I saw the president presenting a graph that I had never created, so I created a parallel set of data and graphics that someone there or someone inside could show to the president. I know I was .. .. I know what I sent and I know that what was in his hand was different. "
"

— Dr. Deborah Birx

Mr Burks said the incomplete and misleading flow of information to the president deeply plagued her.
"I have built my career based on data transparency and accountability," she said. "We're only going to see it in the last 6 weeks because it looks better instead of chopping it up … it can't be done. You have to use the entire database."
Burkes cited Dr. Scott Atlas as one of the proponents of "parallel data streams," but said he didn't know who else was involved.
Also: Fauci's promotion profile as the public face of the Biden White House pandemic battle plan
She added that there were people in the White House who "definitely believed this was a hoax."
Burkes said she was constantly under political pressure, understaffed and considering quitting "always", but the opportunity to do good outweighed political hardship. "I had to ask myself every morning, but do you think it helps to deal with this pandemic?"
Barks Announced her retirement During December.
Burkes says Trump was given misleading "parallel data" about the coronavirus
http://www.marketwatch.com/news/story.asp?guid=%7B21005575-02D4-D4B5-4572-D22487F8ACC0%7D&siteid=rss&rss=1 Burkes says Trump was given misleading "parallel data" about the coronavirus