Sports
Buzzer: Indiana 64, Notre Dame 56-in the hall – NBA Sports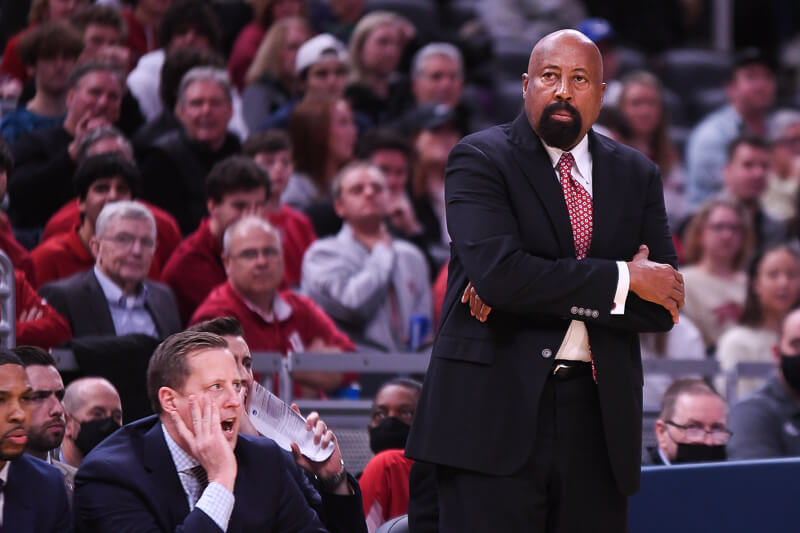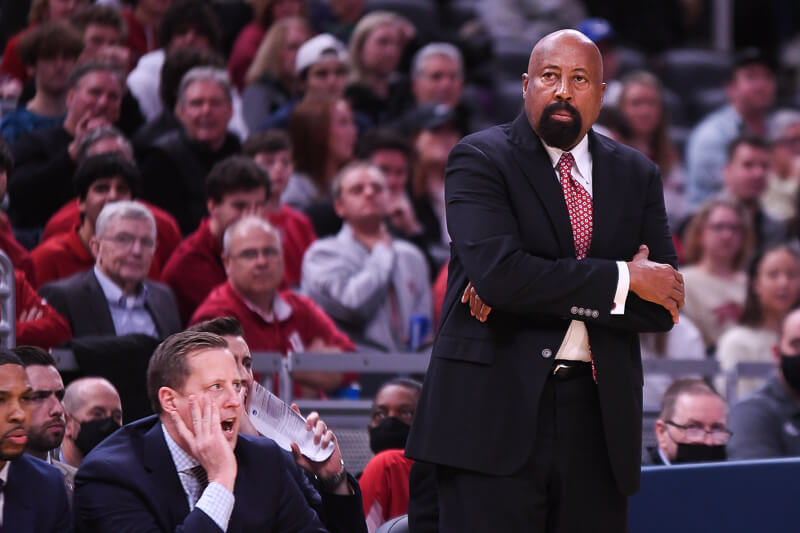 A brief idea of ​​the 64-56 victory over Notre Dame:
How it happened: It was an ugly start for Indiana at the last Crossroads Classic Gainbridge Fieldhouse. Hoosiers lags behind 24-15 and the attack stagnates. But, as we've seen many times this season, Indiana quickly switched on and changed momentum. Hoosiers closed the half with a 15-3 run and took a 30-27 lead during the break. Notre Dame's attack managed only 0.81 points per possession in the first 20 minutes. Early in the second half, Indiana seemed to escape from Fighting Irish. Indiana led 45-35 at the 11:51 mark on Trace Jackson Davis. However, Notre Dame replied with an 11 to 1 run and drew the match at 8:11 at 46. Indiana played with Rob Finize's three-pointer, extending the lead to 5 with 52-47 and playing at 4:27. Indiana played Xavier Johnson 54-47, 3:11 and Jackson-Davis Dunk 56-49, 2:34. By the 2:07 mark, the Hoosiers led the Jackson-Davis free-throw pair 58-49. Notre Dame was no closer than 7 on the rest of the road as Indiana improved to 9-2.
Outstanding performer: It was a balanced scoring effort for Hoosiers as the four players finished in double digits. Jackson-Davis finished at 17, Parker Stewart finished at 12, Race Thompson finished at 11, and Xavier Johnson finished at 11.
Outstanding statistics: Indiana reduced Notre Dame, who participated in the game with the 24th best attack in the country, to just 56 points and .82 points per possession, according to Kempomeroi.
Final IU personal statistics: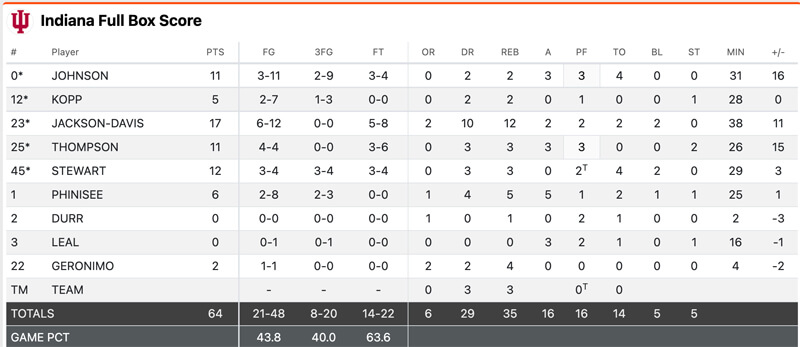 Final tempo-free statistics: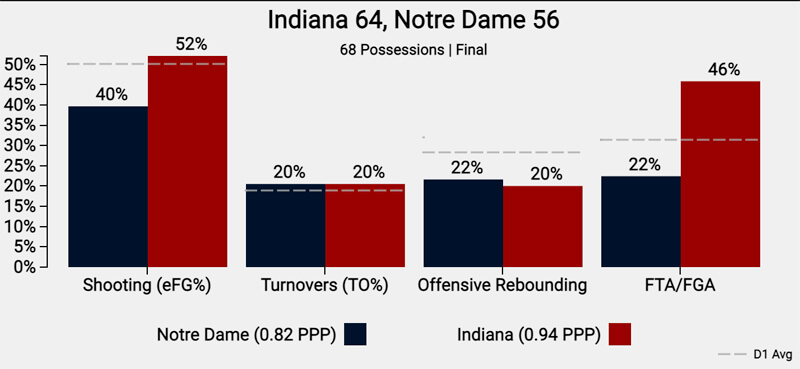 Assembly call post game show:
Submission destination: Notre Dame Fighting Irish
– NBA Sports

Buzzer: Indiana 64, Notre Dame 56-in the hall
https://www.insidethehall.com/2021/12/18/at-the-buzzer-indiana-64-notre-dame-56/ Buzzer: Indiana 64, Notre Dame 56-in the hall