Games
Captain Tsubasa: Rise of New Champions Version 1.1.0 Patch Note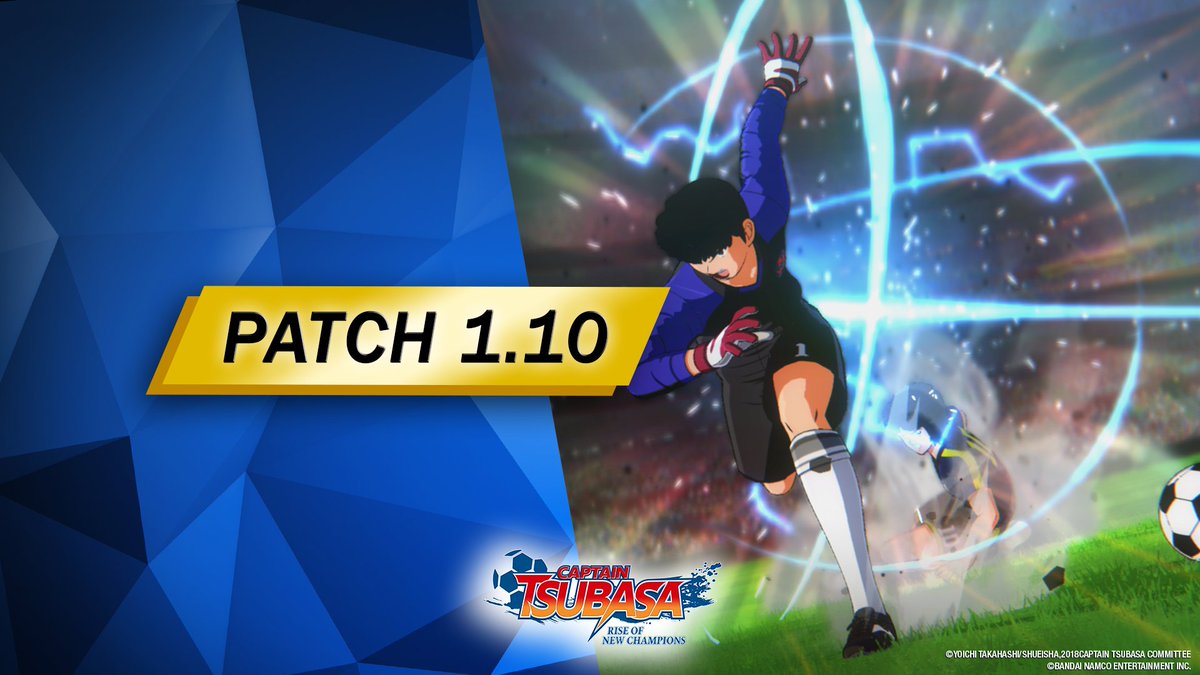 Captain Tsubasa: A new 1.1.0 update for the Rise of New Champions has been released. This includes new routes, new paid DLC, assist modes, and more.
Implementation of Otomo Junior High School route
Otomo Junior High School Route has been implemented in Episode of New Hero.
We will hold the "Otomo MS Inauguration Login Bonus" event and celebrate the introduction of the Otomo Junior High School route with "Episode of the New Hero".
Don't forget to log in to the game and earn rewards once a day!
Event period: 2020/12/2 – 2020/12/16 00:59 (CET)
* Login bonus switches daily at 01:00 (CET).
* Request up to 10 login bonuses during the event.
* The contents of the login bonus are subject to change without notice. Thank you for understanding.
Additional new DLC characters (paid DLC)
Stefan Levin, Singprasert Bunnaak and Ricardo Espadas will be added tomorrow as new playable characters.
Implementation of assist mode
EPISODE: Assist mode has been implemented in TSUBASA.
Assist mode makes team members stronger and gives them a greater advantage than usual in the match.
Assist mode is available in match settings.
Implementation of new in-game currency
Balance of shot power enhancement skills
Adjusted the effectiveness of certain skills and captain skills as certain skill combinations were more powerful than expected.
[Affected Skills and Captain Skills]
Power Shooter, Number One Jumper, Powerful Jumper, Bond Power, Team Spirit Miracle, Swift Strike Mastery, Note Wrap Shooter, Last Pass, Crosser, Cross Machine, Scoring Sense, Striker Duty, Third Charm, Midfield Shooter , Long Shot Shooter, Sideline Master, Fear Tigers Soul, Offensive Duty, Striker's Duty, One Shot, Specific Victory, Young Ace, Unwavering Belief, Clear Improvement, Absolute Domination, Hypercorp Play, Hanshin's Last Stand
The movement of certain shots, super shots, and combo shots 2 shots has been adjusted.
[Affected Shot Moves]
Skylab Hurricane, Skylab Hurricane w / Masao, Skylab Hurricane w / Kazuo, Skylab Twin Shot, Skylab Twin Shot w / Masao + Kazuo, Toho Twin Shot, Toho Twin Shot w / Hyuga, Toho Twin Shot w / Sawada, Miracle Drive Shot, Arch bridge shot, analysis shot, double blade razor shot
Skylab block balance
The effective range of Skylab block was wider than expected, so I adjusted it.
Captain Tsubasa: Rise of New Champions version 1.1.0 patch notes