Games
Colossus Down, Psychotic Adventure Saga's Third Entry, Comes to Switch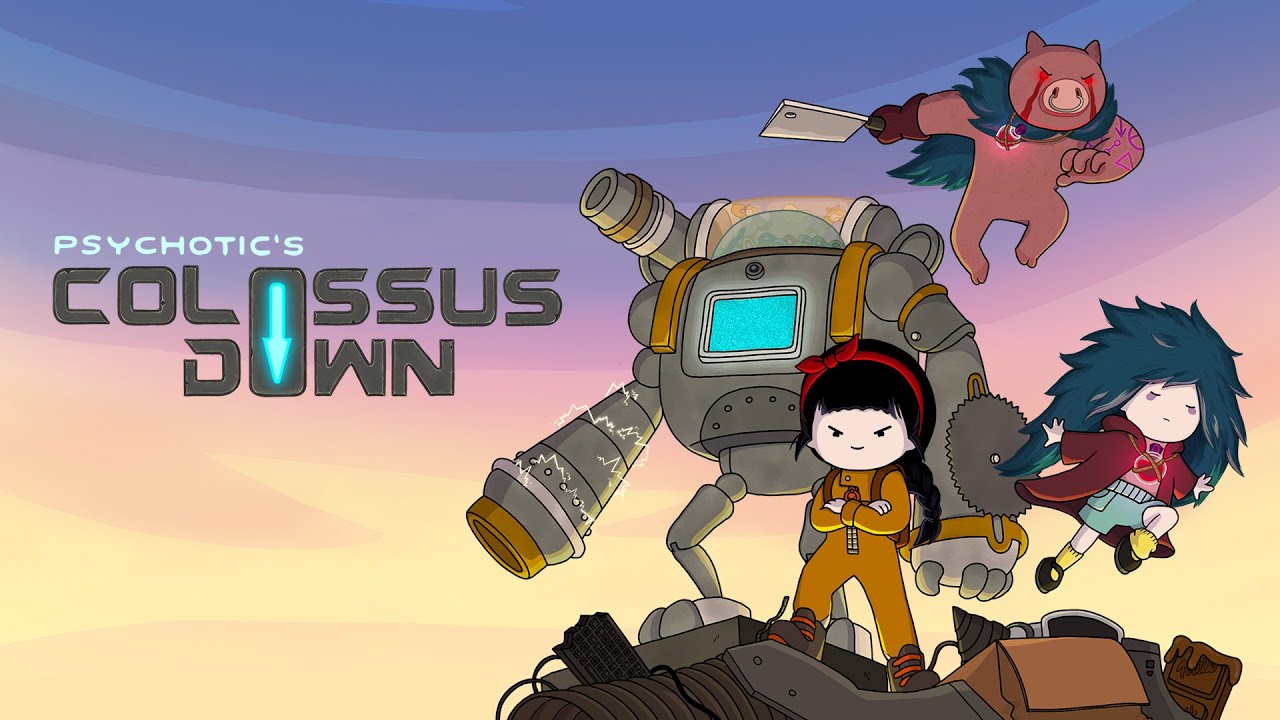 The Mango Protocol has announced that Colossus Down, the third entry in Psychotic Adventures, is heading for Switch. The title will be available "soon".
Nika has just finished the first phase of her plan to destroy everything that isn't cool. It is the construction of a combat mecha called Mecha Nika. You have no time to lose, so join forces with her to gain control of MechaNika and destroy the entire planet. You have to put an end to the endless saga of history books, planned obsolescence, kitsch dresses, boring video games and pea soup.
And if there are people in the world who hate vegetables more than Nika, it's her friend Agatha, an insomniac butcher and carnist prophet, who loves animals and their juicy meat equally. That's why, when she learns the purpose of Nika's plan, she hesitates to join the mission of destruction with the carnist god, the Great Hemorrhag Pig, to eat the grass that gets in the way and conquer those who don't believe. I will not.
But along the way, you'll find that it's not just Nika and Agatha who have plans to change the world, but everything isn't as simple as it first seemed. You will have to make some difficult and irreversible decisions or abandon them to achieve your goals.
Main functions
– Join forces with Nika to stand behind MechaNika's controls and put an end to everything that isn't cool.
– Transform your mission into a collaborative experience with two players, Agatha and the Great Bleeding Pig.
– Manage resources during battle and perform endless strategic combos to do more and more harm to your enemies.
– Unlock dam shredders, chopping tornadoes, ground crackers, scarlet vomit, and up to eight devastating special attacks.
– Take on a myriad of challenges by combining fighting games, shooters, platforming and puzzles.
– Discover neon districts, candy lands and other spiritual worlds at 18 completely different levels.
– Find all the ridiculous references shown in a unique visual style.
– Enjoy an original, varied, dynamic and immersive soundtrack.
– Make decisive and thought-provoking decisions during your quest and discover four alternative endings to this epic and twisted adventure.
– If you have the courage, complete the mission with infinite life or with just one chance in Permades mode …
According to the Mango Protocol, Colossus Down will be available by the end of the year. Additional information will be shared in the coming weeks.
Colossus Down, third entry in the Psychotic Adventures saga, coming to Switch