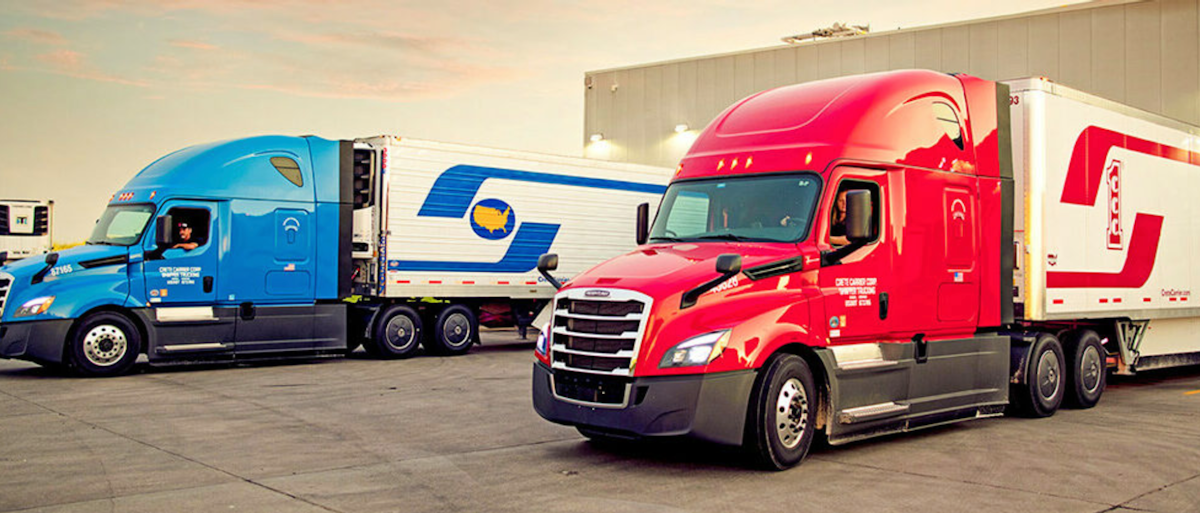 Two major state-owned airlines today announced that they will raise salaries for many drivers.
Crete carrier and chafer truck Starting May 1, we are raising wages for fleet drivers on national and regional roads. Starting wages for OTR drivers range from 59 to 65 cents per mile, depending on experience.
The salary increase applies to all solos, teams, and owner and operator drivers of fleets on roads in countries and regions that pay in miles. According to the company, Crete Carrier and Shaffer Trucking wages are based on actual miles and pay an average of 3-5% more than wages based on short-distance miles.Company too We raised payments from drivers last October.
In a statement, Crete Carrier Corporation president and COO Tim Aschoff said the rise in wages was driven by the expected economic recovery when the country began to emerge from the COVID recession.
"We are at the height of the tide here. It will be an even stronger summer than last year," Ashoff said.
Relation: Tim Ashoff of Crete on Trucking via COVID-19
Aschoff said a strong foundation for long-term customers will help Crete Carrier and Shaffer Trucking adapt to changing situations. By working closely with customers to determine their needs, he said, companies can adjust rates and pass increases to drivers.
"And we are happy to do that," Ashoff said. "We know we need to lead the industry and pay the right amount for the driver."
According to the company, the top 50% of both companies' OTR drivers currently earn an average of $ 89,300 per year.
Crete Carrier Corporation is a family-owned company with approximately 5,123 drivers. According to the company, the Nebraska-based company in 2020 provided a $ 12 million profit share to its employees' retirement accounts.
Crete Carrier and Shaffer Trucking Raise Driver Wages
https://www.truckersnews.com/jobs/article/15064740/crete-carrier-and-shaffer-trucking-raise-driver-pay Crete Carrier and Shaffer Trucking Raise Driver Wages