Games
Demon's Souls Boss-Developers detail their favorite horrifying enemies-PlayStation.Blog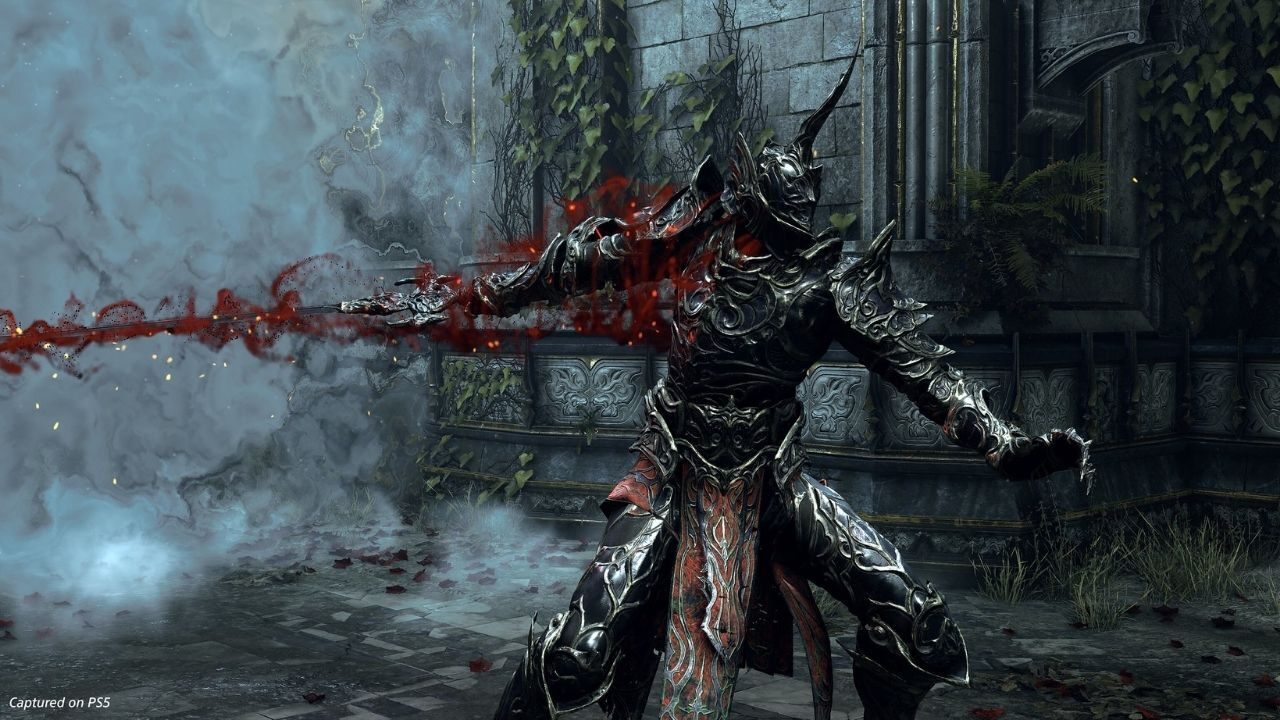 What has always surprised me about the Demon's Souls boss is its versatility. Each is designed to make you feel insignificant and incomparable. Small for tower knights, slow for penetrators, and poured into tight spaces by armored spiders. There is no place to run it. Even your first encounter with a plump Vanguard will test your energy at the beginning of your adventure. His bulkiness and strength overwhelm even the most skilled players. This first encounter causes fear and horror that bothers you every time you confront a new and scary boss. But when I finally beat them, I was very happy.
I asked some of them to find out which boss was the most memorable for their friends and colleagues. Here are some anecdotes from people who have previously suffered and won, including me.
---
Of all the hatreds that plague the land of Boletaria, the most symbolic to me is the penetrator. The Penetrator, on the other side of the slow-moving Tower Knight, is all about deadly and quick attacks. His appearance is striking with his amazing silver armor with red accents, and his darts sword is deadly. He is a true warrior and that's why I enjoy this fight the most. It's a pure match of skill and reaction, Manomano. Simple and elegant. And when you defeat him, it's the most rewarding feeling.

Gavin Moore
---
---
The Old Monk is the shadow behind the forces hidden in the Tower of Latria. The creator of Latria's horror, the ruler who throws his opponents into the prison of hope. But his old and dilapidated body isn't strong enough to face you in battle, so in his last breath he calls the champion wrapped in a robe of the monk's golden power. This illusion is the one who fights until you die and attacks you with unpredictable anger. I enjoy this boss the most. Because it is the most challenging and behaves like a human being. And every time you fight this battle, it's never the same.

Yasutaka Asakura
SIE Worldwide Studios External Development Executive Producer
---
---
My favorite fight is Storm King.

From the moment the intro cutscene begins, you know you're in one giant and unique boss battle.using [SPOILER] Defeating this arch demon is an easy and unforgettable experience thanks to its amazing sound design.Bonus points: It's also a great place to collect souls..

Marco Tsugumi
Bluepoint Games President
---
My favorite boss is Storm King, a giant manta ray that flies over Boletaria. When I saw it approaching and noticed its enormous size, I opened my mouth fully and was in awe. "I can't beat this," I thought, failing many times and hitting an ice spear that popped out. I finally defeated it and lacked it with spells and arrows.But when I realized I could use it [SPOILER]By using it with the most amazing and fantastic effects that can be found at the level, I am once again in awe of the developer's imagination to create this amazing boss fight, not the fight. It was.

Shuhei Yoshida
Head of SIE Indies Initiative
---
---
Demon's Souls has a very iconic boss, but I think there are some prominent bosses. Maiden Astrea is in her own league. She may not demand a seizure response from her peers, but her encounter is emotionally unforgettable. When you go down into the hole of her despair and the music picks up, you have to doubt your intentions. Killing her worshipers raises self-doubt about your purpose. Music, atmosphere and visuals are all magically fused. Garl Vinland isn't a pushover, but sticking to you long after the fight is the last act from Maiden Astraea. Never forget the words, "Here is … the devil's soul in front of you."

Peter Dalton
Chief Technology Officer of Bluepoint Games
---
---
For me, the most formidable and satisfying boss in the game is Flamelurker. He is fast and powerful and tests your skills and readiness. Fire resistance is a must and don't get caught in the corners! There is absolutely no room for error, so bring the "A" game! I remember defeating this giant beast at last. I threw the controller and started running around the house with satisfaction and screaming like a madman. My family thought we had just won the lottery.

Mark skeleton
Bluepoint Games Art Director
---
As you can see, the bosses of Demon's Souls are very much loved and are essential to the essence of Demon's Souls. Therefore, when developing Demon's Souls for PS5, we knew that we would have to spend a lot of time recreating all these enemies while maintaining core ID and gameplay. Infusing them with fresh new life, adding a huge amount of detail not only to their appearance, but also to their way of movement, can make them more intimidating, threatening and awe-inspiring. It was indispensable.
All of these scary, incredible bosses are waiting for you to challenge them, from the smoldering Flamelurker you drop you down with a single blow to the blind old hero whose silence is the key to victory. I will. Which will be your enemy?
The bosses of Demon's Souls – devs detail their favorite fearsome foes