Games
Demon's Souls Review (PS5) | Push Square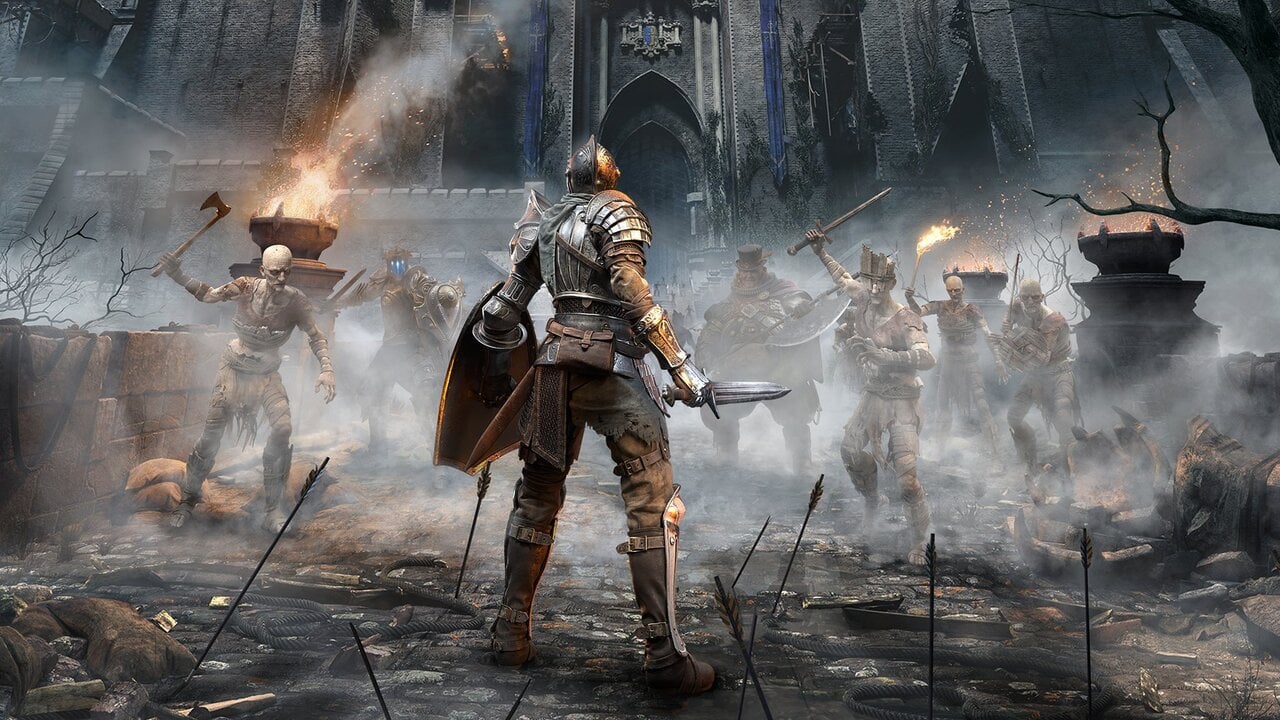 There has been a long-standing dissonant cry for a remake of FromSoftware's PlayStation 3 cult hit Demon's Soul Resonated via the internet. After the game's server shut down in 2018, these wishes were undoubtedly amplified, turning the former fuss of experimental online interactions into another, albeit very good, single-player action RPG. It was.
The original Demon's Souls couldn't be experienced as their creator intended, and since then many have lost hope of doing so. After the pitch perfect performance of Wanda and the Colossus in 2018, it's better to answer the hopeful prayers of Demon's Souls than the Bluepoint Games. In collaboration with Sony's Japan Studio, Blue Point carefully reproduces Demon's Souls with careful attention to detail. Demon's Soul It's as good as the original, and a little better.
Changes have been made to the visuals, vocal performance, cutscenes, animations, and user interface, but they're still pretty much the same as Demon's Souls. Create a character, choose a class, play a series of stages and die a lot. Enemies behave exactly the same as before, useful items are in exactly the same place, and the game's slightly complex trend system remains. There is no radical reinvention here, and this game is much better for it.
With no systematic changes, this is a great experience for both beginners and veterans. Fresh eyes can appreciate and witness the raw vision of the original Demon's Souls brought to the present day. Veterans understand the smallest consistency that shows how Blue Point must have been committed to ensure that FromSoftware's original creative vision was implemented. No change. The attention to detail is amazing.
That meticulous attention is carried over to new things, especially in the visuals. You probably don't need us to tell you, but we do it anyway – this game looks great. From shimmering particle effects around magical attacks to shiny stones in the dark depths of the game, Demon's Souls is very easy on the eyes, regardless of whether you play in movie or performance mode. Although I liked the enhanced smoothness that comes with performance mode, the movie's alternative full-on 4k resolution looks great and is a great way to show your friends how good the new current generation is.
Your eyes may be a treat here, but your ears are also worth knowing. The new soundtrack is very good. The orchestral sheet music is properly magnificent and beautifully complements the Battle of Big Boss. It's amazing to the tone of the game and helps to make everything feel much more important in a way that the original, more manufactured sound score probably wanted, but wasn't completely successful on a tight budget. .. This is the soundtrack for Demon's Souls.
Whenever music is not playing, the Demon's Souls environment utilizes soundscapes to establish a concrete atmosphere around the player. These are just as good. Whether it's the cry of an enemy flying overhead or the eerie sound of distant sounds, Demon's Souls sound design sneaks into your brain and tells you how oppressive and hostile the world is. The new 3D audio can also be a thrilling near miss when you dodge the arrows that ring near your ears.
However, there is one area where you can feel that the sound effects have taken a step back with this remake. The prison at the Tower of Latria was the original feast of the ears in 2009. The dim hall always reminded me of unforgettable songs from mysterious sources and dangerous Cthulhu-like guards ringing the bells. I'm walking around the hall. In this remake, the bends are awkwardly cut as soon as you enter a particular doorway, and the bells rarely ring and reverberate throughout the hall to always remind you of the dangerous enemies waiting. Everything else in the game sounds stunning, but I was a little disappointed that the stage we felt was the best sound of the time and didn't fully fulfill the original promise.
We also need to clarify the fact that we're not a big fan of the new UI because we've had a little problem. It works and is very easy to use, but it looks a bit naked. The original menu system turned out to be a nightmare and difficult to navigate after hours of playing, but it went beyond functionality. Small flowers bloomed on the edges of the box, and the menu bar and icons had a shy and stylish personality. It was all thrown on the roadside for straight lines and simple rectangles. As we said, we're only making a few choices here, but the developers couldn't reach a happy medium, or at least inherit some of their personality from the original person. I'm sorry I didn't.
Nitpicks aside, Demon's Souls is still great. Its diverse devastated environment, top-notch action RPG combat system, and ridiculous fidelity while doing this well are as amazing in 2020 as in the original 2009. Small additions such as useful new items and mirrored fracture mode will refresh things for those who have returned for a dozen or so playthroughs, significantly reducing load times and inventory Improving quality of life, such as improved management, can help you get rid of the hassle and get back to good. And Demon's Soul is full of really good things.
Conclusion
Aside from the little quarrels, it's hard to imagine how good this Demon's Souls remake is. It looks good and sounds even better, and it respects the PS3 original very much. And it ages surprisingly well after all these years. This is an exceptional remake and is truly Demon's Souls worthy.
https://www.pushsquare.com/reviews/ps5/demons_souls