Games
DOOM Eternal Switch FAQ supports gyro control, multiplayer, DLC, etc.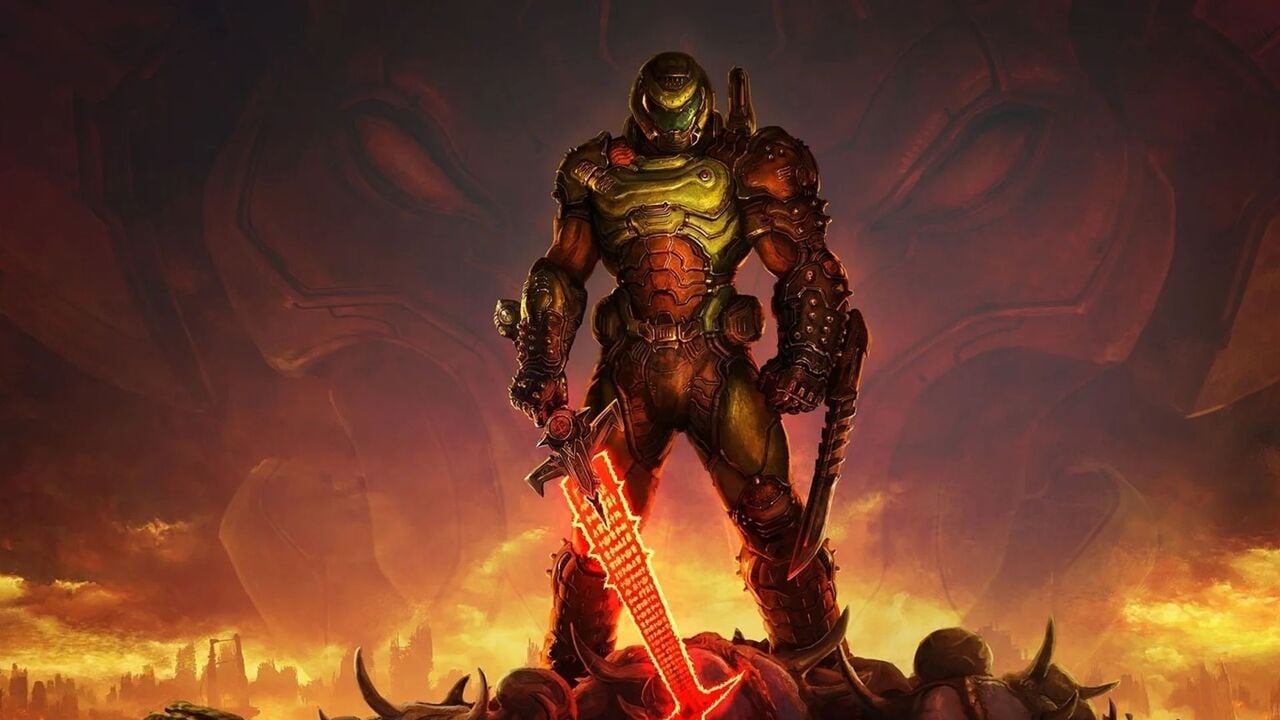 So DOOM Eternal Finally With the release date of Nintendo Switch, we really don't have to wait.
The game was released on Switch eShop on December 8th, and before the big day, Bethesda shared a list of FAQs that it hopes to address fan concerns. We'll talk about many things we already know about, such as game file size and early purchase bonuses, but make sure gyro controls are available and elaborate on the game's multiplayer products.
check it out:
---
When can I download DOOM Eternal on Nintendo Switch?
December 8, 2020 midnight 00:00 am ET
Where can I buy DOOM Eternal for Nintendo Switch?
Directly from the Nintendo Switch eShop or directly from some retailers via digital code
What is the storage size of the game?
Nintendo Switch's DOOM Eternal is 18.8GB (TBD)
Is there a physical cartridge version of DOOM Eternal for Nintendo Switch?
Not at this time-DOOM Eternal for Nintendo Switch is only available as a digital download
I pre-ordered DOOM Eternal on Nintendo Switch before 12/8, but received a notification that my order was cancelled. what do I do?
If you pre-ordered DOOM Eternal on Nintendo Switch before 12/8, please contact your retailer.
How do I get the DOOM Eternal "Early Purchase" bonus (Rip & Tear Pack + DOOM 64) on Nintendo Switch?
For customers in the US, Canada and Latin America:
Rip & Tear content is automatically downloaded and applied to the game. This is the same as if you purchased a pack of additional content and it applies in the same way.
The DOOM 64 Nintendo eShop Digital Download Code will be automatically sent to the email associated with your Nintendo Account that used the DOOM Eternal purchase / DOOM Eternal download code.
Bonus content code is not available at retail stores
By 8:59 AM PT / 11:59 AM ET on December 23, you will need to redeem your DOOM Eternal Nintendo code from your retailer to get bonus items.
Please note that this timing applies only to the US, Canadian and Latin American markets. This is because the end times may vary slightly in other regions.
For customers in Europe, Asia, Japan and ANZ:
If you purchase and use DOOM Eternal at Nintendo Switch eShop from 12/8, 06:00 CET to 12/22, 05:59 CET, the "early purchase" bonus will be automatically used.
If you pre-order or purchase DOOM Eternal from a retail store and redeem it before 12/22, 05:59 CET, the "early purchase" bonus will be redeemed automatically.
Which languages ​​are supported?
English / French / Italian / German / Spanish (Spanish) / Spanish (Mexico) / Brazil-Portuguese / Russian / Japanese-Text and Speech
Simplified Chinese / Traditional Chinese / Korean – Text Only
Does DOOM Eternal on Nintendo Switch have its own controls?
DOOM Eternal has an optional gyroscope control that can be adjusted and turned on / off in the main menu and is compatible with Nintendo Switch and Nintendo Switch Lite.
Does DOOM Eternal on Nintendo Switch have multiplayer?
Yes, BATTLE MODE is a 2 to 1 multiplayer experience where you play a fully armed DOOM Slayer against a demon controlled by two players and fight in the best five round matches of intense first person combat.
The Ancient Gods: When will Part One be released on the Nintendo Switch version of DOOM Eternal?
Ancient Gods: Part 1 will arrive at a later date. Share specific release information as soon as possible!
Known issues
problem: [最近のプレーヤー]The player in the menu appears to have been removed from the list of boosters without player input
Solution: Due to a known issue in the booster menu, replacing a booster will show 3 or more boosters. The replaced booster will be deleted when you return to the menu later.
problem: The device launcher looks pink while taking pictures in photo mode using Frame Berch
Solution: Due to a known issue that occurs when using photo mode and onslaught power-ups or cheat codes, the device launcher looks like this
problem: When the slayer reaches the top of the ARC complex, it falls from the bottom of the West Cannon Elevator.
Solution: This was observed when the slayer was standing in a very specific position on the edge of the elevator. Standing in the center of the elevator solves this problem.
---
Are you excited about the launch of DOOM Eternal next week? Please let us know if you would like to rip and tear the comments section below to buy.
https://www.nintendolife.com/news/2020/12/doom_eternal_switch_faq_addresses_gyro_controls_multiplayer_dlc_and_more