Sports
Gresini MotoGP boss has escaped from coma but remains on ventilator in the COVID-19 battle | MotoGP News – Motorsports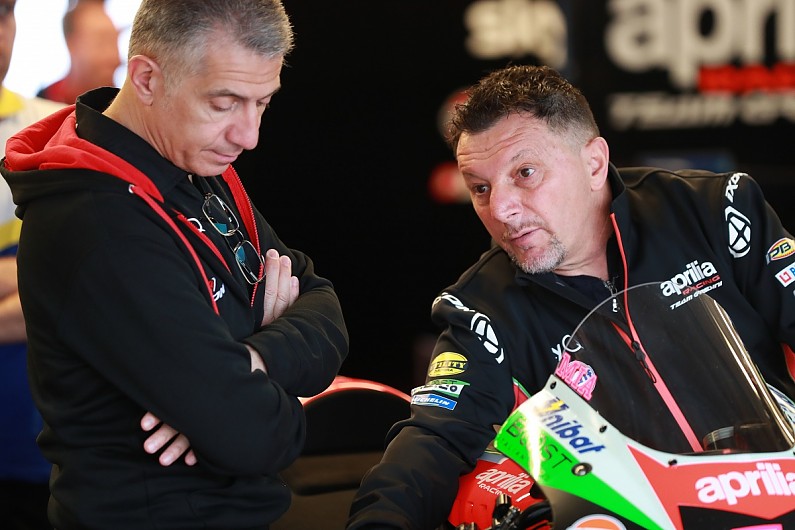 Fausto Gresini, the boss of the Gresini MotoGP team, is no longer in a medically induced coma due to COVID-19, but continues to be mechanically ventilated in sedation.
Veteran MotoGP team bosses and 125cc world champions tested positive for the virus shortly before Christmas holidays. He was admitted to Imola's hospital on December 27.
As his condition deteriorated, Gresini was transferred to a specialized COVID-19 care unit in a hospital in Bologna.
Gresini fell into a medically-induced coma in late December, but woke up last week as his condition showed signs of slight improvement.
In a further update from the team, Gresini still suffers from "severe respiratory failure".
A brief statement by Dr. Nicola Sironi states: "The general health of Fausto Gresini is still characterized by severe respiratory failure.
"The tests performed revealed that interstitial pneumonia was still present and that mechanical ventilation and moderate sedation needed to be maintained.
"This keeps the amount of oxygen in the blood high."
The Gresini team will continue to provide updates.
The COVID-19 pandemic broke MotoGP's original 2020 plans and the series was forced to abandon its 20-race calendar for a 14-round campaign focused on Europe.
A rigorous paddock protocol was introduced to mitigate the COVID-19 epidemic, but some notable positive cases emerged from outside the paddock.
Most notably, when nine-time Grand Prix World Champion Valentino Rossi caught the virus at his Italian home, he was forced to miss Aragon's doubleheader.
Moto2 racer and 2021 Pramac Ducati rider Jorge Martin had to take part in the Misano race when they became the first riders to test positive for the virus in the paddock.
Tony Arborino, the protagonist of the Moto3 title, was forced to miss the Aragon GP, ​​which was identified as a close contact with someone who had a virus-positive test on the same plane as when he returned to Italy.
Tech3MotoGP rider Iker Lecuona had to miss the Valencia race when his brother tested positive for the virus.
– Motorsports

Gresini MotoGP boss has escaped from coma but remains on ventilator in the COVID-19 battle | MotoGP News
https://www.autosport.com/motogp/news/154471/gresini-out-of-coma-still-on-ventilator-in-covid-fight Gresini MotoGP boss has escaped from coma but remains on ventilator in the COVID-19 battle | MotoGP News