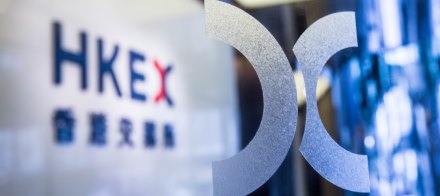 HKEX's new $ 20 million charity partnership program will fund 10 community projects and benefit more than 40,000 individuals in Hong Kong.
The Stock Exchange of Hong Kong (HKEX) has announced that it has raised more than $ 100 million to support community projects in Hong Kong since it established the HKEX Foundation in June 2020. The Foundation has funded various projects and charities to help Hong Kong's most vulnerable and needy people.
The HKEX Foundation is funded by direct donations from HKEX, donations from individuals and businesses, and funds raised through the HKEX Charity Scheme Stock Exchange. Contribution to valuable and important CSR initiatives in Hong Kong.
As a dedicated philanthropic channel for HKEX, the HKEX Foundation aims to drive and inspire change by supporting community projects addressing a variety of social and environmental challenges and addressing global issues at the regional level. I am.
"The HKEX Foundation provides sustainability and a focus on the community. This is one way HKEX puts our values ​​into action. The incredible of our generous listed issuer community. With so much support, we can donate a lot of the money we need to the people who need it most in Hong Kong. Our goal is to make Hong Kong stronger and more resilient for the future. To build, we are proud to play a role in the long-term health of our home, "said Laura MCha, HKEX President and HKEX Foundation President.
Charity Partnership Program
One of the HKEX Foundation's early initiatives is a new flagship charity partnership program that supports 10 community projects working in the Foundation's four key areas: financial literacy, diversity and inclusiveness, poverty alleviation, and environmental sustainability. Was to allocate $ 20 million to the fund.
The Charity Partnership Program, managed by the Hong Kong Community Chest, supports selected long-term projects of member institutions that benefit the local community and have a positive and sustainable impact. This year's funded community project will benefit more than 40,000 people in need. (See appendix for details)
"HKEX is committed to supporting our community and becoming a responsible corporate leader. Through our charity partnership program, we can strengthen our long-term partnership with our community chest and work together to achieve our goals. I am very pleased, "added Mr. Cha.
In 2020, the HKEX Foundation also made a $ 10 million emergency relief donation to help those in need as a result of the Covid-19 pandemic. We have introduced a university scholarship program to develop your country's talents in the areas of business, finance, biotechnology and innovation. Donated directly to many important projects, campaigns and charities in Hong Kong.
please refer to HKEX Group website For the Charity Partnership Program 2020 Winning Project.
About the HKEX Foundation
The HKEX Foundation, HKEX's philanthropic foundation, provides greater autonomy in driving change in line with HKEX's objectives and creates a platform for key stakeholders to give back to the community in the long run. Was founded in. This is a recognized philanthropic organization established under Section 88 of the Internal Revenue Ordinance to provide a single channel for HKEX philanthropy. The HKEX Foundation selectively invests and supports community projects that help address the various social and environmental challenges facing our society.
About HKEX
The Stock Exchange of Hong Kong (HKEX) is one of the world's leading exchange groups, operating a variety of markets for equities, commodities, fixed income and currencies. HKEX is the world's leading IPO market, the only securities and derivatives exchange in Hong Kong, and the only operator of the clearinghouse, making it the most vibrant market in Asia for regional and international investors. We are in a unique position to provide access to.
HKEX is also a world leader in metal trading through its wholly owned subsidiaries The London Metal Exchange (LME) and LME Clear Limited... This product franchise has been further enhanced with the launch of the Qianhai Mercantile Exchange (QME) in China in 2018.
HKEX expanded further with the launch of the pioneering Shanghai-Hong Kong Stock Exchange program in 2014, Shenzhen Connect in 2016 and Bond Connect in 2017.
End
HKEX Foundation Raises Over HK $ 100 Million for Charity in 2020
https://www.hkex.com.hk/News/News-Release/2020/201228news?sc_lang=en HKEX Foundation Raises Over HK $ 100 Million for Charity in 2020