Motivation
How to deal with remote worker challenges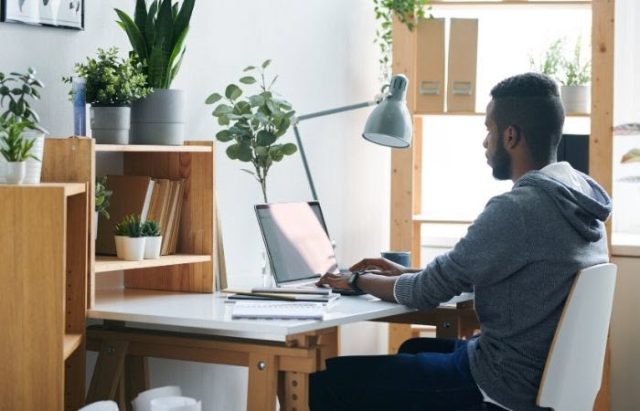 Everyone is familiar with scenarios where they are frustrated with an inadequate internet connection trying to perform some task online, or the issue of security breaches due to insecure networks. These issues were already a common frustration, but since 2020, the majority of the workforce has turned to remote work as a result of the pandemic, making it an increasingly harmful annoyance.
Remote work stays here, but it's not without challenges
By 2025, it is projected that there will be 87% more telecommuting employees than before the pandemic. The problem is that IT departments now need to use multiple hardware and software updates to connect remote workers securely and securely, but to manage remote work and new security. Only 39% of companies are confident that they have the expertise and talent. The problem it brings.
According to statistics, 80% of executives expect remote work to be here for a long time. While 96% of employees are happy with this change, 94% are also facing new challenges associated with the region. Some of these challenges are related to the lack of reliability and security of home network connections. Since the start of quarantine, 60% of all businesses have reported a surge in cyberattacks.
Increase in cyber attacks
It's easy to see why employees don't do most of their work on the more reliable and secure internal network of the company's headquarters. You can work remotely from any number of locations, including your home office, but you can also run it on a less secure network, such as a coffee shop or a public network in a shared workspace.
The top three security risks are VDI or RDP at 60%, phishing at 30%, and VPN vulnerability at 20%. Before the pandemic, 71% of companies reported that they were happy with network security, but the "new normal" of remotework caused a sudden, sharp descent spiral. Currently, only 44% of the same companies are happy with the mitigation of cybersecurity risk.
Slow internet speeds and connectivity issues
Another problem that is far more prominent in the telecommuting business world is the slow internet speed and unreliable connections. Part of this problem is actually caused by a significant surge in home data usage caused by the influx of remote workers. By 2020, household data usage increased by 38% to a maximum of 16.6GB per month.
Not only does this affect the speed of the Internet, it also has a significant impact on real-time services such as VoIP and video conferencing. These services are much more needed in everyday business interactions. Other connectivity issues mean that 38% of the remote employees surveyed were unable to complete their work at some point due to inadequate network connectivity.
Another 43% reported using phones and hotspots for remote work during the pandemic. In addition, 69% reported that there was a VPN problem that caused unexpected damage to their business.
Take away
There are several obstacles that must be addressed quickly in order for the Internet to keep up with the needs and challenges of the remote workforce. Enterprises and employees need access to private cloud-managed SASE model network connections. This connection provides greater security with unreliable access and full visibility.
This type of network also means improved speed performance with optimized protocols and routes. This means good network reliability. These private networks simplify connectivity and automatically reduce management costs by removing unnecessary hardware.
It's clear that remotework is here for the foreseeable future. Eighty percent of executives agree that remotework is still here after the pandemic is over. It's time to improve your network to support the needs of a fully functional business.
Do you like this article? Subscribe to the feed!
Author: Brian Wallace
Brian Wallace is the founder and president of Now Sourcing, an industry-leading infographic design agency based in Louisville, Kentucky and Cincinnati, Ohio, working with companies ranging from start-ups to Fortune 500s. Brian also runs #LinkedInLocal events nationwide and hosts the Next Action Podcast. Brian has been named Google Small Business Advisor from 2016 to the present and joined the SXSW Advisory Board in 2019.
https:///challenges-of-a-remote-workforce/