Health
India records 14,146 fresh COVID-19 cases, 144 new deaths, Health News, ET Health World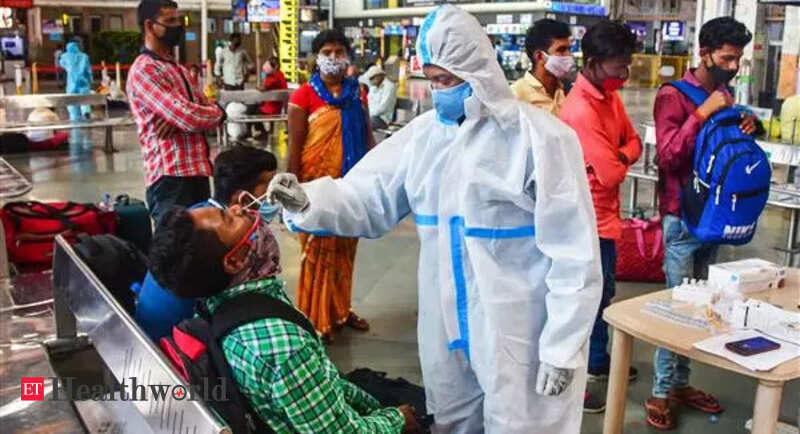 India has 14,146 fresh records
COVID-19 (New Coronavirus Infection)
Cumulative infectious diseases in one day
Case
According to data from the Federal Ministry of Health on Sunday, the death toll was 4,52,124 and 144 died. Active cases decreased to 1,95,846, accounting for 0.57 percent of all infectious diseases. The national Covid recovery rate was recorded at 98.10%, as shown by data updated at 8am.
In one day, the active case load decreased by 5,786.
A total of 11,00,123 tests were conducted on Saturday, bringing the cumulative number of tests previously performed to detect COVID-19 in the country to 59,09,35,381.
According to the ministry, the number of people recovering from the disease surged to 3,34,19,749, but the case fatality rate was recorded at 1.33 percent.
So far, over Rs. 9.765 billion Covid vaccines have been administered domestically under the promotion of national vaccination.
India's COVID-19 total exceeded 20 rac on August 7, 2020, 30 rac on August 23, 40 rac on September 5, and 50 rac on September 16. This exceeded 60 easy on September 28th and 70 easy on October 11th. , Over 80 easy on October 29, over 90 easy on November 20, and over 1 crawl on December 19.
India crossed a tough milestone of 200 million rupees on May 4th and 300 million rupees in June.