Sports
Lapierre rejoins Signatech for Alpine Hypercar class program | WEC News – Motorsports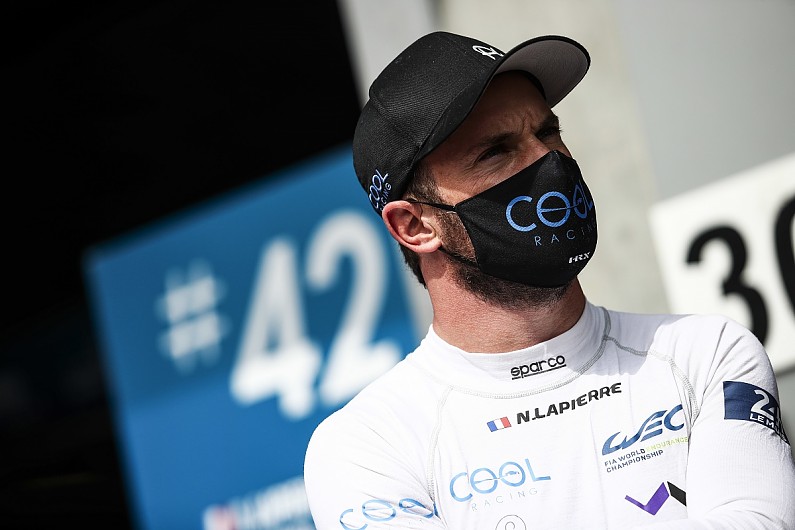 Former Toyota factory driver Nicolas Lapierre will return to the top of the World Endurance Championship with Alpine in 2021.
The 36-year-old Frenchman has rejoined the French Signatech team and raced the Alpine Gibson A480 LMP1 car in this season's 6-round WEC hypercar class, which he had participated in in 2016-19.
Lapierre has returned to the pinnacle of sports car racing for the first time in more than 40 years, alongside fellow countryman Matthieu Vaxiviere, announced by Alpine on Tuesday.
They will share with team regular Andrene Grao the LMP1 car developed by ORECA, which raced as the Rebellion R-13 at WEC on 19/19/2018 and 20/20/2019. Confirmed in the car with the release of the series entry list last week..
Lapierre, who drove to Toyota in 2012-14 and competed in two races in 2017, left Signatech after the 2018/19 season and participated in cool racing for his first WEC campaign.
He will be staying with a French participant in the 2021 European Le Mans Series, whose program is being run by his co-owned CLX Motorsport Operation.
Philip Shinor, the principal of the team racing under the flag of Alpine Elf Matomut, said: "Our choice was for drivers who had to complement each other in terms of experience and guarantee a spirit of unity in all situations.
"Our three drivers can be assured that they are more motivated than ever to make the Alpine color shine from the first lap of the WEC A480."
Lapierre, who won the LMP2 class three times in the 24 Hours of Le Mans on an ORECA with an Alpine badge run by Signatech, added:
"The Alpine team is a family I have had great success with and I am not worried that Philip Sino and members of his team will be able to prepare a car that can play a leading role from the first race. Of the season
Vaxiviere will join Signatech after playing against the TDS Racing LMP2 team and the WEC team in 2017 and 2018/19.
He will return full-time to the series after a year of sporadic appearances in 2020, including a one-time appearance at Le Mans with Panis Racing.
The 26-year-old said driving in Alpine was "a source of high motivation for me."
Negrao has been an alpine driver at Signatech since 2017.
The Brazilian won Le Mans with La Pierre and Pierre Tillier in both editions of the 2018/19 Super Season Scheduled Race.
Signatech plans to compete with the new Le Mans hypercar in 2021 under a rule that allows the exemption of WEC's previous generation of top-class cars.
Alpine is fixed under the rules of performance balance and will be comparable to Toyota and Glickenhaus' new LMH machines.
– Motorsports

Lapierre rejoins Signatech for Alpine Hypercar class program | WEC News
https://www.autosport.com/wec/news/154758/lapierre-rejoins-signatech-for-alpine-hypercar-assault Lapierre rejoins Signatech for Alpine Hypercar class program | WEC News