Sports
Lewis Hamilton will wear a pride helmet for the Saudi GP – Motorsports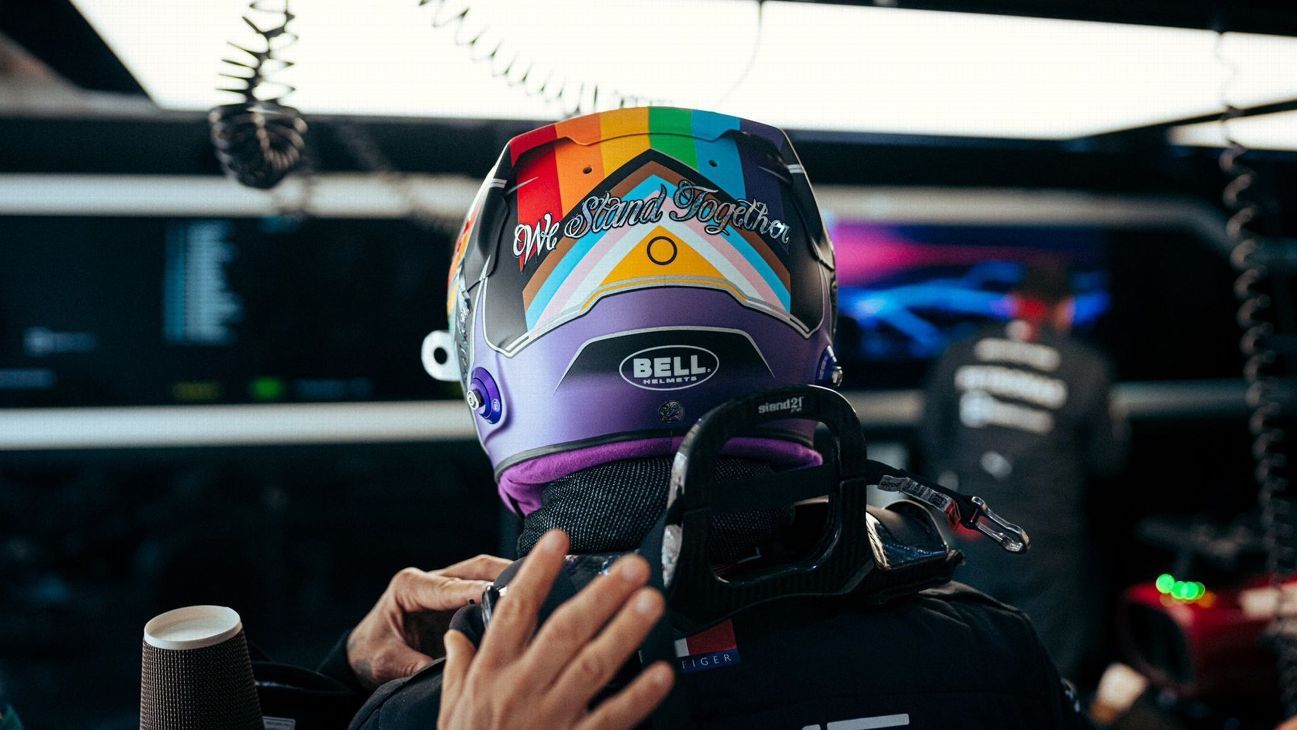 Seven-time F1 World Champion Lewis Hamilton has announced that he will wear a rainbow-colored progress pride helmet at the Saudi Arabian Grand Prix next month and Qatar this weekend to draw attention to LGBTQ + intolerance.
The most successful driver in the sport explained his stance after winning the Mercedes pole position in Doha on Saturday. Saudi Arabia and Abu Dhabi are the last two races of the season.
"I will probably use the same helmet throughout the last two races after this, or at least next week," the title candidate told reporters.
"On the back side," We Stand Together "and" Love is Love "are written. It's important to represent that (LGBTQ +) community here, as we know there are some situations that aren't perfect and need to be emphasized.
"But I hope someone can reach out. I want to know what's happening here and what they're doing to further support that community, the LGBTQ + community. think.
Gay sex is a crime in Qatar and Saudi Arabia.
Nasser al-Hatter, CEO of the 2022 Soccer World Cup hosted by Qatar, was asked about it at a media roundtable and said:
"But that's what we feel unfair and honestly wrong.
"There really isn't a problem everyone has to worry about when it comes to persecution of all kinds. All sorts of things," he added in response to a question about LGBTQ + fans coming to the country.
Hamilton told Sky Sports Television that he was thinking about where to go for the last three races and was trying to educate himself.
"They are big problems, and I've been trying to figure out what I can do. I think I'm the only one who can do more for sports, all drivers, and athletes."
Hamilton, who used his platform for campaigns on diversity and various human rights issues, said one of his team members told him that it meant a huge amount.
"I hope it makes the conversation stand out and inspires. I hope the kids here are asking what if they don't know the flag and why I'm wearing it. "He added.
– Motorsports

Lewis Hamilton will wear a pride helmet for the Saudi GP
https://www.espn.com/f1/story/_/id/32680594/lewis-hamilton-plans-wear-pride-helmet-saudi-gp Lewis Hamilton will wear a pride helmet for the Saudi GP