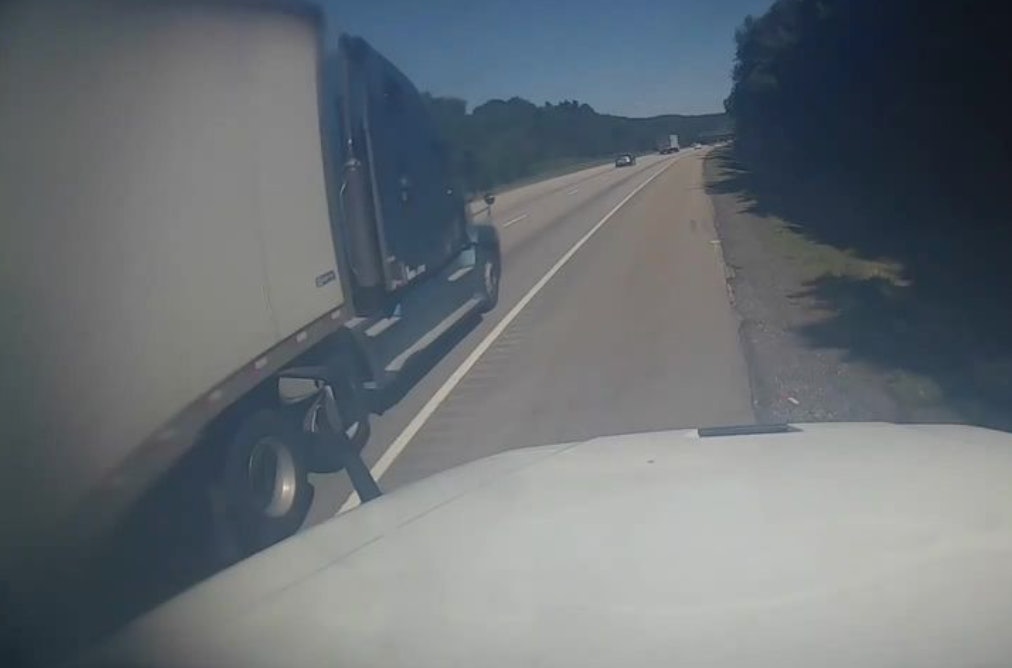 Massachusetts police are seeking civilian assistance on Wednesday, June 16 to identify a truck driver involved in a hit-and-run accident that injured one of the police officers.
MSP posted on Facebook page:
At 10:29 am, Massachusetts Police Lieutenant was swayed by a tractor trailer on Route 495 north of Hopkinton in front of the Massachusetts Turnpike exit. The truck didn't stop and ran away from the scene. The lieutenant assigned to the MSP Transportation Program section was outside his cruiser, checking for another tractor trailer that stopped by the side of the road when an oncoming tractor trailer struck him and his cruiser. Tractor. The lieutenant suffered an arm and hand injury and was transferred to Worcester's UMass Medical Center.

We continue to look for the tractor trailer that hit the lieutenant and his cruiser. There is a blue cab and a white trailer. The truck manufacturer is Freightliner and may be from the 1998-2001 model year. There may be minor damage to the passenger side of the truck and white paint may have been transferred from the cruiser (the cruiser was a vehicle without a white mark).

The attached video and still image show the actual tractor trailer we are looking for. The footage is from a camera mounted on a stopped tractor trailer, which the lieutenant was checking at the time of the crash.
According to a Facebook post in a follow-up by MSP, I found a second video showing a tractor trailer involved in an accident, but still seeking the help of the general public.
If you have information about a tractor trailer or its driver, please call the State Police-Charlton Barracks (508-721-4040).
Massachusetts soldiers look for a truck driver who keeps hitting the lieutenant
https://www.truckersnews.com/news/article/15066082/massachusetts-troopers-seek-trucker-who-hit-lieutenant-and-kept-going Massachusetts soldiers look for a truck driver who keeps hitting the lieutenant