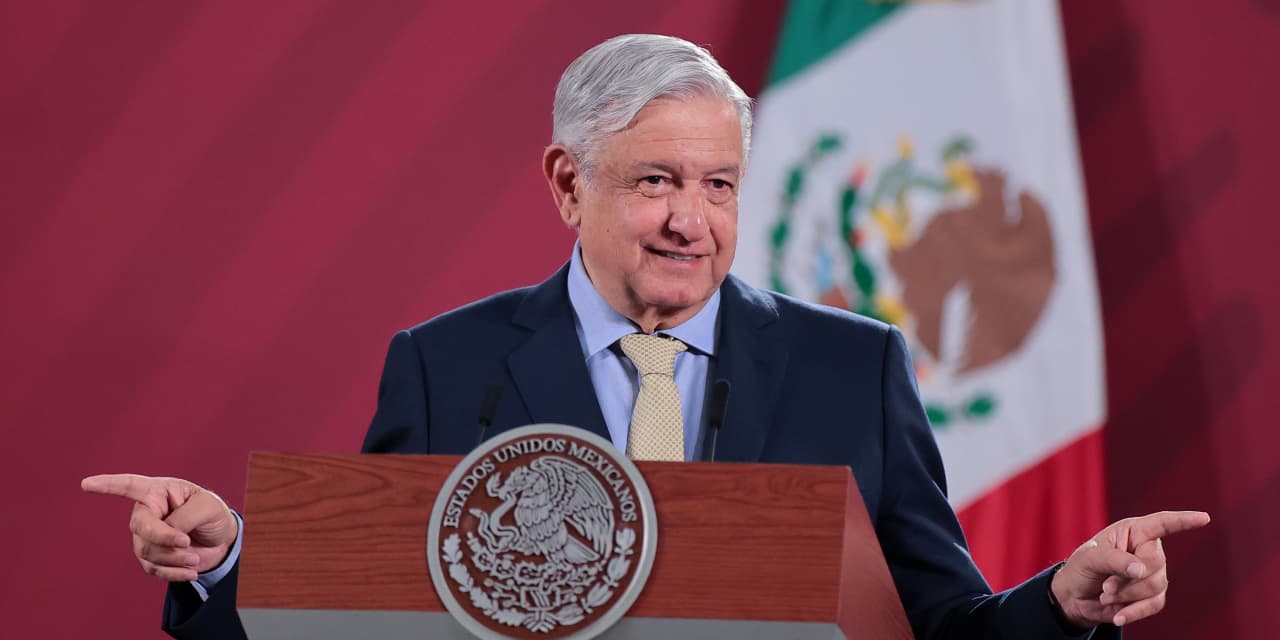 Mexico City — Mexico's President Andres Manuel Lopez Obrador said on Sunday that he tested positive for COVID-10. Lopez Obrador said his symptoms were mild and he was being treated.
Lopez Obrador, 67, has traveled all over the country and continues to participate in public events even after the second wave of coronavirus infection struck the country in the past month. Nearly 150,000 people have been confirmed dead from COVID-19 in Mexico.
"As always, I'm optimistic," he said. Said in a tweet.. "We all get over this."
Lopez Obrador said he would call Russian President Vladimir Putin on Monday morning to discuss the possibility of Mexico getting the Russian Sputnik VCOVID-19 vaccine.
Lopez Obrador said he is keeping an eye on government issues from the National Palace in Mexico City, where he lives and performs most of his duties. Meanwhile, Interior Minister Olga Sanchez Cordero will preside over the morning press conference. Mexico does not have a vice president who will officially take over duties if the president becomes ill.
Lopez Obrador sometimes downplayed the pandemic. Last year, as COVID spread across the country, he held rallies and continued to hug his supporters. But he eventually began to follow the advice of Hugo Lopez Gatel, the chief health official responsible for Mexico's response to the pandemic.
An enhanced version of this report is posted on WSJ.com.

Also popular on WSJ.com:
Trump pressured the Justice Department to go directly to the Supreme Court to overturn the election results.


Mexican President says he was tested positive for COVID-19
http://www.marketwatch.com/news/story.asp?guid=%7B21005575-02D4-D4B5-4572-D22481EFC089%7D&siteid=rss&rss=1 Mexican President says he was tested positive for COVID-19