Games
Minecraft updated with Switch (version 1.17.40), patch notes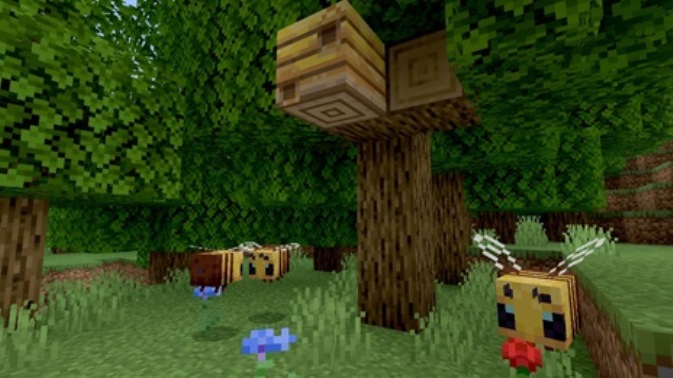 Minecraft updated with Switch (version 1.17.40), patch notes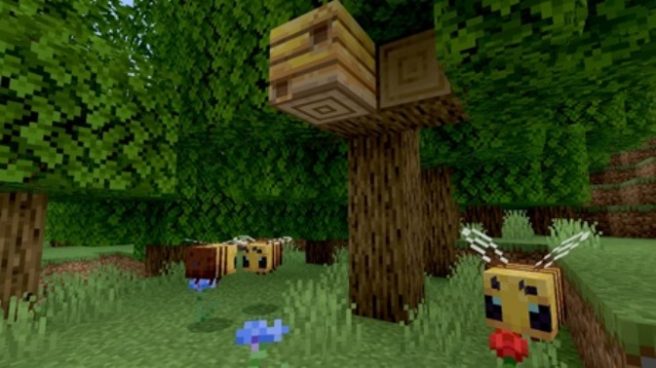 A new 1.17.40 update for the Switch version of Minecraft is available today. Comes with new experimental features, fixes and more.
Below are the complete patch notes for the Minecraft version 1.17.40 update.
Experimental features:

reminder: We are still tweaking the world's generations and features are subject to change.Remember Make regular backup copies Of your favorite world!

Please note that these features are in progress, are still under development and are subject to change. Activating them can cause the world to crash, break, or stop working in future updates. Experimental features cannot be turned off after the world is created.

For more information, see the following article on enabling experimental features. aka.ms/MCExperimentalFeatures..

Added new world / cave generation when upgrading saved chunks to less than "Y = 0" using Caves & Cliffs experimental toggles
Added a new mountain biome: Stoney Peaks!

This is a variant of lofty / snow-capped peaks that use stones and gravel instead of snow and ice, and is used to avoid temperature collisions such as snow-capped peaks sticking out of the jungle.

Fixed Mountain Meadows vegetation
Dripstone clusters can now only be found in the Dripstone biome
Dripstone features are now only generated in the Dripstone biome
Mountain biomes has the correct feature location to match the Java Edition side snapshot.
Haunted stones can be found under the new mountain
Adjusted ore distribution to match Java Edition side snapshots
The clouds are now at Y level 192
Fine-tuned biome placement, river size, and terrain shape for a better world experience
Tweaked mobs in mountain and cave biomes to match Java Edition side snapshots
Swamp trees can now grow slightly deeper when underwater
Deepslate is now generated at lower depths (MCPE-125117).
Dripstone features are now generated at deepslate depths
The placement logic of the Small Dripstone feature has been refactored, so the frequency is similar, but the exact location is different.
Copper ore now produces a maximum of y = 96 instead of y = 64 (MCPE-125233).
Flatworlds with Caves & Cliffs experimental toggles enabled will be properly upgraded to use new dimensional heights
Upgrade your old flat world to new extended heights available in the Caves & Cliffs experimental toggle
A new flat world with Caves & Cliffs experimental toggles is generated from "y = -64".
The map now correctly displays the colors of blocks with a Y level less than zero (MCPE-136638).
Vine trees now grow in lush caves rather than on the surface of the water (MCPE-125800).
Vine trees can grow below zero height
Villages are now generated in the style of the biome in which they are located (MCPE-136939).

change point:

New achievement screens are now available on Windows 10 ARM-based PCs

Fix:

Performance / stability

Fixed a crash that could occur when using CharacterCreator
Fixed a soft lock that could occur when the internet connection was lost on the realm world slot screen

Universal

Fixed an issue where marketplace downloads on Nintendo Switch would fail after entering and exiting the world
Realms now carry over world settings when replacing worlds

Gameplay

Mobs

Tropical fish no longer lose color when grabbed in a water bucket and released (MCPE-137158).
Bees now spawn properly in the world (MCPE-132195).
Mobs no longer casually walk in open flames (MCPE-23835).
Villagers can no longer spam the opening and closing of doors (MCPE-28055).
Cartographers now offer new maps more consistently on all platforms
Improved mob paths around partial blocks (MCPE-127381).
Armor is no longer rendered to Pillars and Vindicators, but mobs still have an armor effect (MCPE-74242).
Fixed a mob rendering issue that caused the Vinylcator Axes to appear even when not attacking the old resource pack (MCPE-123229).
More mobs will spawn underground in Overworld
Fixed an issue where leads could not be rendered when attached to a mob (MCPE-63931).
Iron Golems now only spawn on solid blocks (MCPE-140145).

block

Falling stalactites are now properly offset to avoid interacting with entities outside the intended hitbox (MCPE-132772).
A beekeeping box is born in a south-facing world
Trapdoors now rotate correctly when loaded from structural blocks (MCPE-66933).
Even if you look at the powder snow from a distance, it will not disappear (MCPE-127565).
Seagrass no longer spawns under the lily pad during world generation to avoid breaking the lily pad.
Holding the top snow in your hand while hovering over the glass block no longer causes incorrect behavior (MCPE-140659, MCPE-140660).

User interface

Riding an animal now displays the correct button prompt when playing with non-touch controls
Using dyes on signs that contain formatted color text now overwrites the formatted color text
Fixed an issue where the signature text would lose its format when a new line or word wrap occurred. The format is now retained until the reset or override code is found.This is not retroactive and previously created signs will not change
Changed the message that is displayed when the player changes the skin in the game (MCPE-92772).
Fixed an issue where the cross key and arrow keys could not be used to navigate certain parts of the user interface (MCPE-132826).
Fixed an issue that could cause an error message to appear after pausing the game on an achievement screen with screen animation disabled (MCPE-132269).
Fixed an issue where ambiguous game rules were added to the settings (MCPE-139025).
The sign-in text in the main menu[マーケットプレイス]It no longer overlaps with the button
Added a space between the tab title and the word "tab" to read the text on the settings screen.
Added "Details" button to the sign-in error screen

Realm

All changes to settings made in the new world before creation are now transferred to the world after creation

Character creator

Adjusted the default Steveskin tint to match the default Steve in Character Creator (MCPE-120818).
The exterior part of the back no longer covers the left and right arrows on the profile screen
Expanding the classic skin pack in the dressing room no longer opens the sidebar
The Character Creator navigation flow has been improved to always switch to the selected Character Creator profile (MCPE-139022).
Skins equipped from the Marketplace during the game are now applied to player characters

command

Education Edition items no longer appear as options when using @e[type=] (((MCPE-78363).
Command blocks containing "Needs Redstone" and non-zero "Delay in Ticks" are now only executed if the power remains on for the delay time (MCPE-74281).
Fixed the placement of the sidebar display from the "/ scoreboard" command when the text length was changed
Fixed the ability to summon an experience orb via the'/ summon' command (MCPE-130835).

All Switch players can now access the new 1.17.40 update for Minecraft.Learn more about what's coming to the game in the future here..
Related


Minecraft updated with Switch (version 1.17.40), patch notes
Source link Minecraft updated with Switch (version 1.17.40), patch notes