Games
Monster Hunter Stories 2: Wings of Line Update (version 1.4.0) trailer and patch notes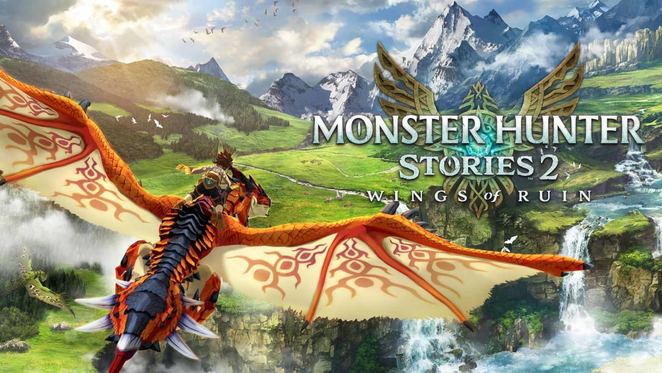 Monster Hunter Stories 2: Wings of Line Update (version 1.4.0) trailer and patch notes
Posted on September 28, 2021 Elias of news, switch
Monster Hunter Stories 2: Wings Obluin is undergoing a major patch, including a quick Molten Thai Grex, a powerful dreadlocks rataros, and the ability to undertake a variety of new co-op and subquests. See the patch notes and trailers below. Gematsu:

Main additions / changes
If there is a battle buddy when you select Start Now on the Riders Hub, the battle buddy and his monster (if any) will join the quest.

Note: If you don't have a battle buddy, NPCs will join as before.

Additional monsters

September 30

(High difficulty) Kulve Taroth

Note: This is a Co-OpQuest exclusive monster.

October 7th

Additional cooperation quests

September 30

★ 9 (time) The wrath of the earth
★ 9 (Kill) Oroshi Kirin
★ 8 (Search) Dragon Egg

October 7th

★ 9 (Exploration) Elder Dragon Den
★ 9 (Turn) Dread King & Molten
★ 9 (Killing) Dread King Rataros
★ 9 (Kill) Melted Chigrex

Additional subquests

September 30

★ 4 (Special) Gonuts for donuts

October 7th

★ 8 Sky lending roar
★ 8 kings among the kings
★ 8 (Special) Meat Proposition
Bug fixes / others
Fixed a bug where the toughness skill wouldn't activate if you switched to another Monsty in combat.
Fixed a bug that occurred after selling a trade-in item in "Sell Trade-in Item". If the total amount exceeds 10,000,000 Zeni, the player's funds will not increase and the items sold will disappear.
Fixed a bug that caused players to join a battle while using a lava dive and get stuck when the battle ended and returned to the field.
Fixed a bug where the game wouldn't finish loading after the player repeatedly pressed a button (on the loading screen) when changing the time on the Catavan Stand or moving the Catavan to another location.
There was a bug that occurred during certain subquests when a player carried an egg in Monster Den and participated in a battle. At the end of the battle, the eggs in the nest will regenerate, but if the player picks up one of these eggs, they will not be able to leave the nest. This bug has been fixed.
Fixed a bug where four players participated in a pair battle against each other and both lost at the same time, but instead of suddenly dying, the game wouldn't work properly.
Other other bug fixes have been made.
Related
Monster Hunter Stories 2: Wings of Line Update (version 1.4.0) trailer and patch notes
Source link Monster Hunter Stories 2: Wings of Line Update (version 1.4.0) trailer and patch notes