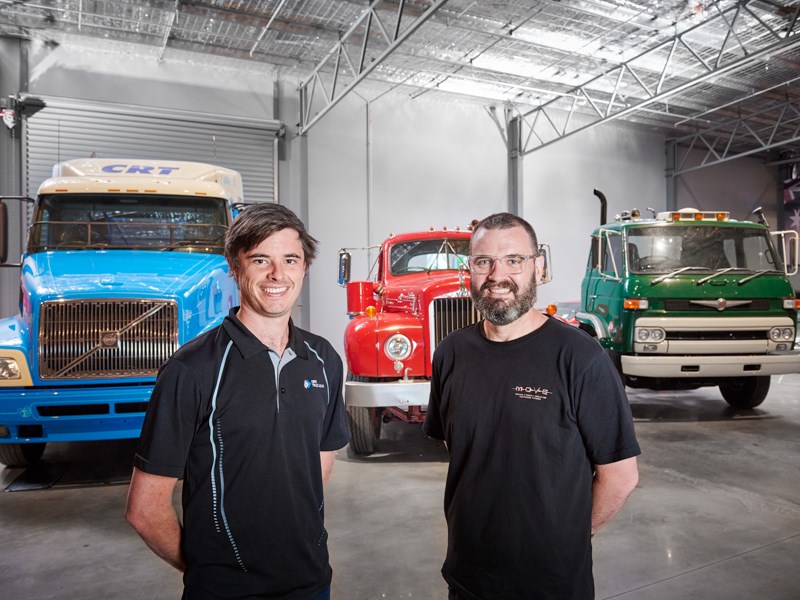 ---
Volvo Group has restored the rig on display at the Shepparton Vehicle Evolution Museum (MOVE)
CMV Shepparton branch manager Brody Gray and MOVE curator Jade Burley
The newly rebranded Museum of Vehicle Evolution (MOVE) in the city of Shepparton in central Victoria recently attracted a special new heavyweight visitor, including historic examples of all three Volvo Group truck brands in Australia. Arrived.
The museum has a wide range of products, from bicycles and light cars to large historic commercials on display in a 10,000-square-meter dedicated facility.
"Sepparton is a mecca for transportation," said Peter Hill, CEO of MOVE.
"A quarter of Victoria's registered commercial vehicles are based in the Shepparton region, and transportation is the lifeblood of this region."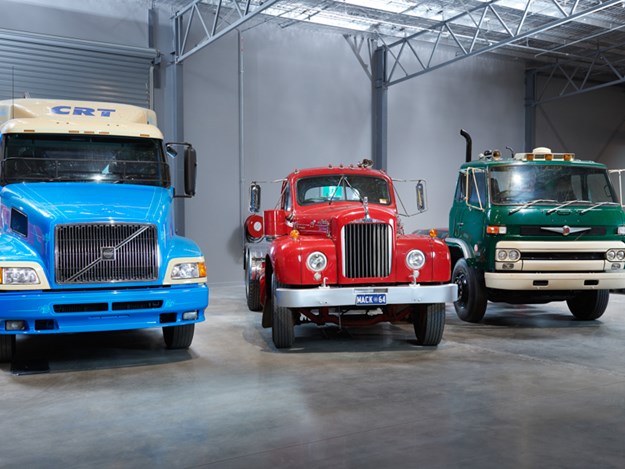 CMV Truck & Bus, Volvo Group Australia's largest private dealer partner, is a major sponsor of MOVE.
"We are very proud to support MOVE and become a partner in this impressive new museum," said Miles Crawford, general manager of CMV Truck & Bus, which began trading in Sheparton in 2021. ..
"We also call Shepparton home and are excited to support the transportation industry in the Goalborn Valley region based on the outstanding heritage of Don and Sharon Dimstas." (D & S Truck Repairs Shepparton) owner).
As a result of CMV sponsoring MOVE, three Volvo Group vehicles have been added to the display.
The 1999 Volvo NH12460 prime mover, the 1964 Mac B-61 prime mover, and the 1973 UDCK40 prime mover make up the CMV / MOVE exhibit.
The NH12 is a great example and was originally purchased from CMV Truck & Bus by the CRT Group. The CRT Group's fleet is proud of this prime mover, which was used to transport Basel polypropylene from Altona to Geelong in a 30-foot aluminum container dedicated to CRTs.
As a Mac's iconic model, the B-61 has been widely admired, and this particular vehicle was originally exported to Australia and arrived in Australia on December 21, 1964.
Exactly 26 years after that day, the CMV Group received truck deliveries and added them to the CMV Historic Vehicle Collection.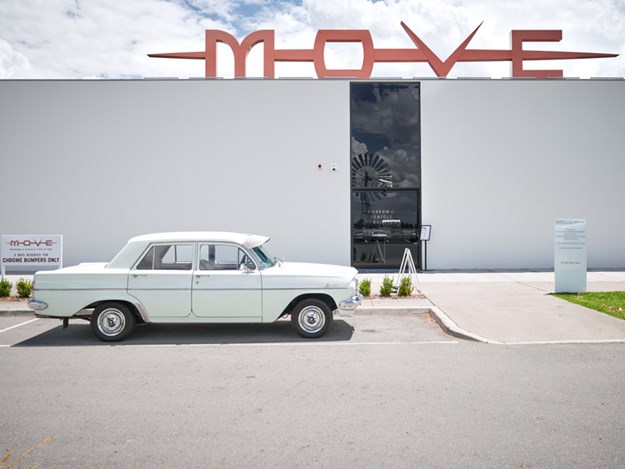 UD Trucks Australia also lent a fully restored 1973 UDCK40 for display at the CMV exhibition. Little is known about the origin of this particular truck, but it was restored many years ago by a dedicated team of UD employees and was originally exhibited at UD's former headquarters in Chullora, New South Wales. ..
"Trucks like this CK40 laid the foundation for the ruggedness and ultimate reliability of Australia's renowned UD brand," said Lauren Downs, vice president of UD Trucks Australia.
"You can still find an example of this truck still running in the back block of the Australian countryside."
"We are pleased to be able to participate in both CMV and MOVE support," Downs continues.
"A symbolic truck brand like the one on display at this museum is the backbone of the Australian region and is recognized for helping our industry keep spinning the wheel of our economy. It's great to see it. "
Subscribe to the newsletter
Sign up to receive owner driver electronic newsletters, digital magazines, and other offers you choose to share directly to your inbox
You can also follow our updates Like us on Facebook..

Truck to hire | Forklift to hire | Crane for hiring | Generator for employment | Transportable building for hiring


Museum-quality Volvo Group rig on display at MOVE
http://www.ownerdriver.com.au/product-news/2202/museum-quality-volvo-group-rigs-on-show-at-move/ Museum-quality Volvo Group rig on display at MOVE