Games
[Nintendo Everything Podcast] – Episode # 108 – Sephiroth and Video Game Awards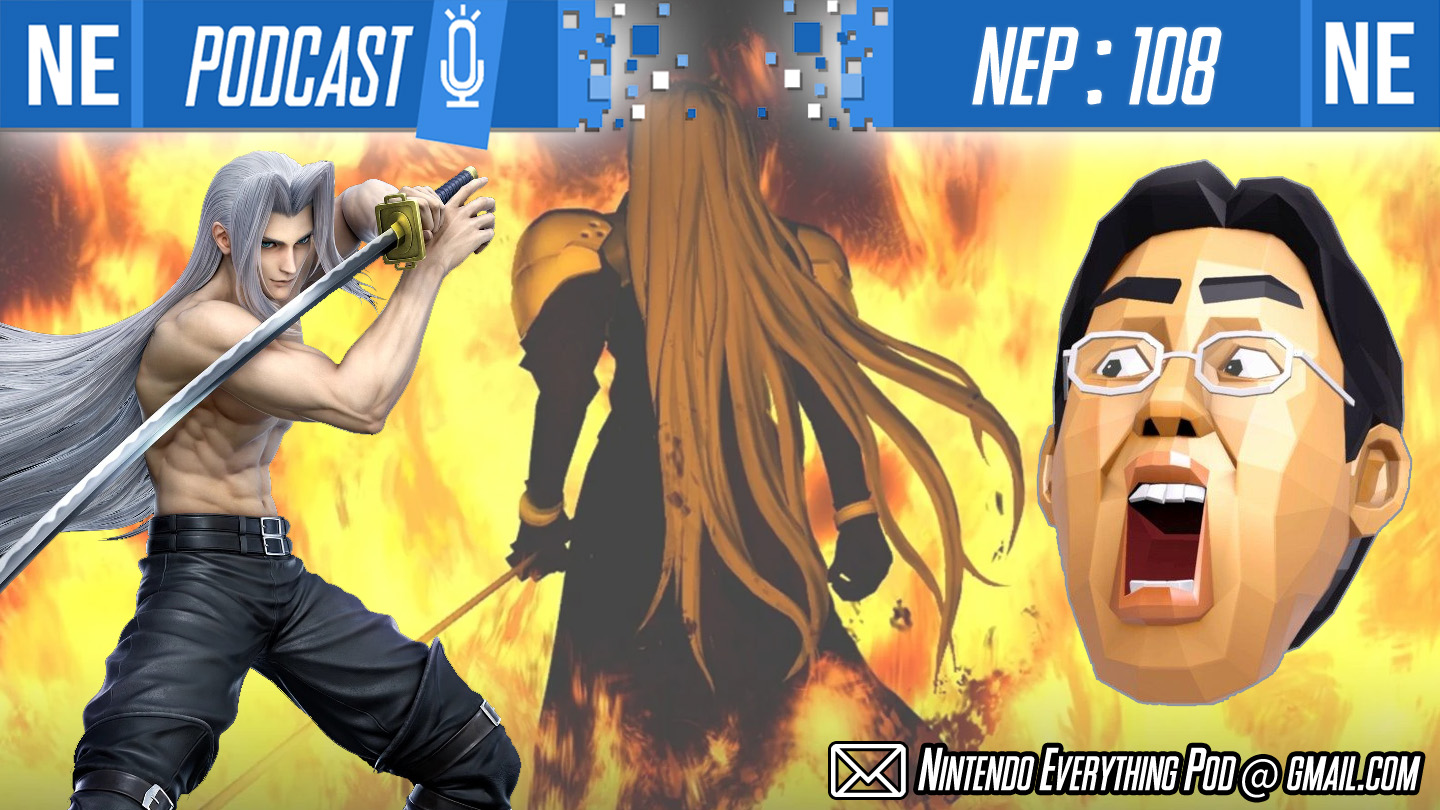 This week's Nintendo Everything Podcast will give you a little present. Please listen to the beginning of the episode for how to apply. Then it's the big one: Super Smash Bros. Ultimate Sephiroth. And the ironic view of The Game Awards 2020, all its announcements, and the rewarding industry crisis …
If you're enjoying NEP, consider providing a 5-star review on Apple Podcasts and share it with your friends. It will be very helpful to reach out to new listeners through the algorithm, so we would appreciate your cooperation. Thank you for listening to the Nintendo podcast.
Podcast Discord: Http: //tiny.cc/NintendoEverythingPod
Time stamp:
10:40 – Adventure Log: Hades
17:40 – News? : Cyberpunk 2077 discourse
26:05 – Adventure Log: My Friend Pedro
31:32 – Adventure Log: Hyrule Warriors: The Wrath of the Disaster
39:41 – Super Smash Bros. Game Awards and Sephiroth.
1:26:41 – Additional DLC
1:28:08 – Listener email
Additional DLC:
– The Last Us II Naughty Dog Crunch – Kotaku's Jason Schreier: https: //bit.ly/2WkExWl
– Going Spaceward (Fly me to the moon w / Rap): ttps: //youtu.be/O1puRnV6gwE
Business inquiries and listener email contacts:
[email protected]
YouTube
https://www.youtube.com/watch?v=VshcPjmfSkU
Apple Podcasts / iTunes: Https: //apple.co/2xLl0C5
Spotify: Https: //spoti.fi/2Gdgoch
Download directly
PocketCasts: Https: //pca.st/IQVa
Amazon / audible: Https: //adbl.co/2H2Uj3S
Stitcher: Https: //bit.ly/30uxOZR
PlayerFM: Https: //bit.ly/2yfCu9P
ListenNotes: Https: //bit.ly/2SINTbG
PodTail: Https: //bit.ly/2yfDgDL
Onidino's Twitter: @Oni_Dino
Onidino's Instagram: Oni__Dino
Garen's Twitter: @ mobius087
Garen's Instagram: True_mobius
Thank you very much Listening headphones For NEP intro music! Check him out on soundcloud!
Relation
[Nintendo Everything Podcast] – episode #108 – Sephiroth and the Video Game Awards