Sports
Ogier laments his road position on Friday's WRC Arctic Rally Stage | WRC News – Motorsports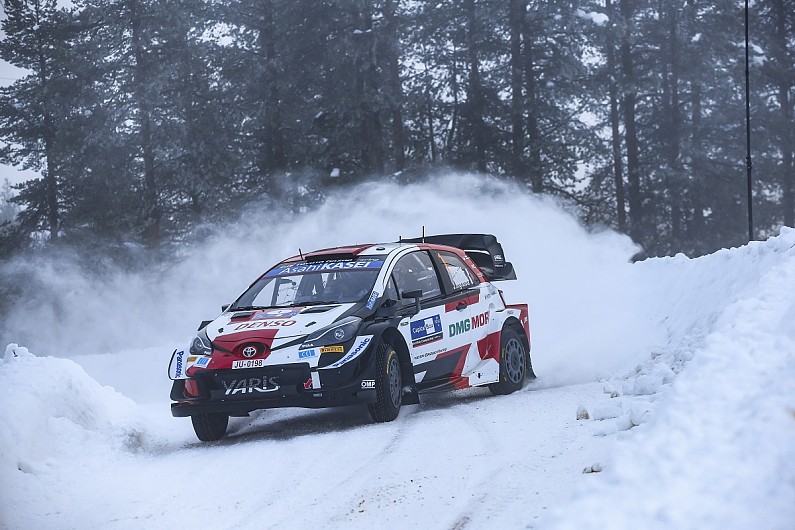 Sebastien Ogier admits that it's "difficult to make a difference" because of his starting position on the first stage of the Arctic Rally in the World Rally Championship.
After the first two stages on Friday, 9th-placed Ozier is a nearly 50-second drift of the early leader Ott Tänak's Hyundai i20 Coupe WRC.
Ogier first ran on the streets at the Toyota Yaris WRC and lost time on the longest special stage of the winter meeting.
On the first pass of the 30km Sario Yarbitest, the French struggled to grip as they drew a line on a soft snow blanket before the second condition worsened due to the presence of gravel.
The temperature on the opening leg was also mild outside the season, rising to -2 degrees Celsius.
"It was hard today, and obviously we are very far away [off the lead] Now, "said Ogier.
"This is not an ideal start. I wanted to be closer tonight, but it was difficult to make a difference.
"It might have been better if the temperature was low, but unfortunately it was the first positive temperature day of the year. It wasn't the right time for us."
Despite Ogier having a better road position for tomorrow, the 37-year-old isn't convinced he's going to build up too much ground.
"Yes, the position is reversed, but when you're behind [WRC] It won't be that good for me tomorrow, but I definitely need to give it a try and see what's possible, "he pointed out.
Prior to the second round of the World Rally Championship, Ogier revealed to autosport that he had given up hope of aiming for a certain number of wins during the season or being completely undefeated.
The qualifying stage was seen last in the series until 2013, with the fastest driver choosing the road position first.
Under current rules, championship point leaders must pave the way.
"My goal was to have a qualification system to start the event in 2013 and have a chance to win every rally, but under the current rules it is absolutely impossible to win every event. "Ojie said.
"As a leader, you always pave the way for rallies, which is a disadvantage.
"In a competitive championship like this, it's clearly impossible to win every rally, but don't worry. We'll always do our best to win as many races as possible."
– Motorsports

Ogier laments his road position on Friday's WRC Arctic Rally Stage | WRC News
https://www.autosport.com/wrc/news/155241/ogier-laments-friday-arctic-rally-road-position Ogier laments his road position on Friday's WRC Arctic Rally Stage | WRC News