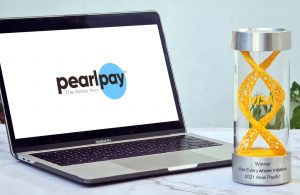 Pearl PayFilipino-led fintech company, has won third place in the global finals. Visa Everywhere Initiative (VEI) September 15th last year. Launched in 2015, this initiative is an open innovation program that helps startups open up new opportunities and provide a global platform for demonstrating innovative solutions. Over the last five years, a total of 8,500 startups have applied and raised a total of more than $ 2.5 billion.
More than 2,000 FinTech and startups from around the world have applied for VEI 2021. A total of 25 companies were selected, with five companies selected by region: Asia Pacific, Central Europe, Middle East and Africa (CEMEA), Latin America, North America and Europe.
Each region holds a regional final, and the winner is VEI2021 Global Final.. The Philippines-based startup became the first VEI region winner to win three global finals on behalf of not only the Philippines but the entire Asia Pacific.rd place.
"This is for the Philippines. On behalf of the entire PearlPay team, we will continue to pursue the availability of financial services to people around the world," said CEO Spark Pereras. Said in his acceptance speech.
Due to the prevalence of unequal financial access issues, PearlPay's efforts to help transform Philippine and Indonesian regional banks, microfinance institutions (MFIs) and co-operatives are financially accessible to millions of people. May provide services. — — Help them grow and prosper in the long run.
---
Spotlight is a BusinessWorld-sponsored section that allows advertisers to grow their brand and connect with their BusinessWorld audience by allowing them to publish their stories directly to the BusinessWorld website.For more information, please send an email to online@bworldonline.com..
Join Viber to get more updates from BusinessWorld. https://bit.ly/3hv6bLA..
PearlPay finished third in the Visa Everywhere Initiative's Global Final 2021.
https://www.bworldonline.com/pearlpay-bags-3rd-place-at-the-visa-everywhere-initiative-global-finals-2021/ PearlPay finished third in the Visa Everywhere Initiative's Global Final 2021.