Games
PlayStation developers share screenshots of their favorite photo modes – PlayStation.Blog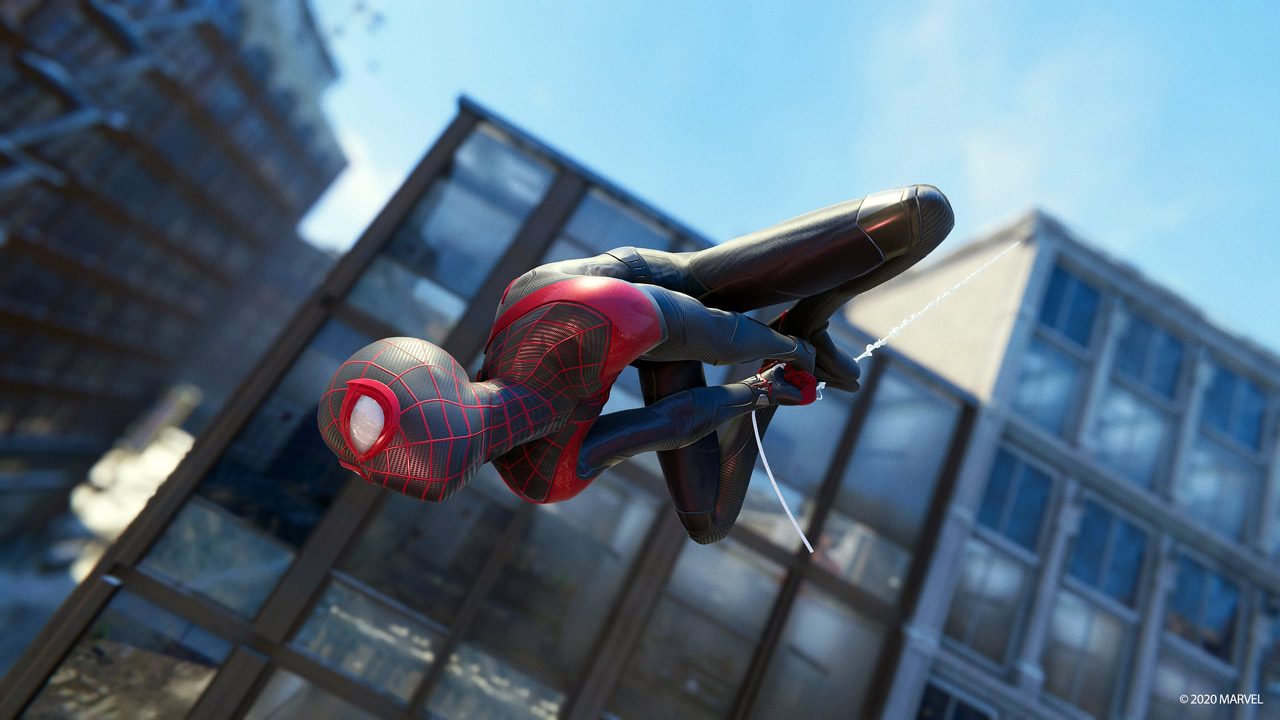 Whether it's a quick button press or an amazing result of multiple edits, the PlayStation game's photo mode (and PS4's share button and PS5's create button) will make the photographer a special moment. He gave me all the opportunities to play. And those shots are captured for good reason. Whether they're shown to the world or sitting on the console's hard drive, every photo has a story behind it. So I contacted a friend in the industry to share my personal favorite snap captured on the console last year and tell me why it was reduced *.
---
Demon's Soul
---
Capture on PS5
"Well, it may not be my favorite screen, but it's definitely the one I've seen the most."
– – Sucker Punch – Ghost of Tsushima Creative Director and Art Director Jason Connell
Capture on PS5
"Living my best life to restore the world."
– – Housemarque, Returnal game designer Henri Markus
Capture on PS5
""This is me posing for the camera after one of my best friends and I defeated Tower Knight in Demon's Souls. The world may be restored as we continued this evening's ritual of the co-operative boss battle. "
– – Camouflaj, Director, Ryan Payton – Marvel's Iron Man VR
---
Fall Guys
---
"Given that I rushed to press the share button on the PS4 after winning the match, I think this is a great screenshot. As I remember, this is from my second win. When I won for the first time, the match was so close that I didn't feel I needed a screenshot, and it was covered by the "Winner!" Trophy notice, so I decided to share it. "
– – Hideaki Itsuno, Director Capcom, Devil May Cry 5: Special Edition
---
Ghost of Tsushima
---
"I absolutely loved the stunning beauty of Ghost of Tsushima earlier this year and took a lot of videos and screenshots on my PS4 Pro. This is one of my favorites!"
– – Stuart White, Co-Studio Head, London Studios
"Today is my victory over myself yesterday. Tomorrow is your victory over the petite man." – The Book of Five Rings. "
– – Counterplay – Godfall, CEO, Keith Lee
---
Marvel's Spider-Man: Miles Morales
---
"From recent photos, I choose this for the PS5 Marvel's Spider-Man: Miles Morales! The reason I say is probably that I opened the PS5 box like I'm still 7 years old (I'm 42 years old) and the booklet I set the front console aside, sniffing, inspecting all the cables, etc. It's a heart full of good memories, but I'm still excited and looking forward to playing the next generation. When I started the game, I was already hooked on it – it was Christmas time for SNOW in New York. Sadly it wasn't snowing yet here in Montreal, Canada (I'm fine now). …), I played until 3am, at 3am (when this self-portrait was taken), because I felt the "moment" alive. "
– – Benoit Richer, Co-developed Game Director, Ubisoft – Assassin's Creed Valhalla
""Marvel's Spider-Man: Miles Morales The best game for photo mode. It feels great to swing around the city. From the look of the game and the use of next-generation features to amazing animations, it's impossible to avoid taking PS5 screenshots in this game when playing a superhero in Marvel's New York City. "
– – Rafael Grassetti, Art Director, Santa Monica Studio-God of War
"Another game heading to the top of this year's list (not over yet!) Marvel's Spider-Man: Miles Morales..Such an absolute pleasure to play – really continues all the great work that Insomniac Games did in 2018 Marvel Spiderman.. I had to take this screen running on a PS5 … and the photo mode is great for that very much. There are various options such as positioning, lens, FOV, frame, filter and so on. It's very difficult to turn down the photo mode and, to be honest, play the game, but if you want to quit, you have to. "
– – Toys for Bob-Crash Bandicoot 4, Producer, Louis Staddart
Capture on PS5
"The above served as the basis for our digital soundtrack. Marvel's Spider-Man: Miles Morales.. "
– – Insomniac Games, Creative Director, Brian Horton – Marvel's Spider-Man: Miles Morales
---
Nioh 2
---
"This is a screenshot taken on the PlayStation 5 with two main characters in the Nioh series hitting their swords. This visual featuring William, the first game of Nioh, and the main character of Nioh 2 who made his debut on PlayStation 4. Is a very sentimental photo for me as it reminds me of nearly 10 years of work in the Nioh series. "
– – Team Ninja Producer Fumihiko Yasuda – Nioh 2
---
There is no sky for a man
---
"I took more screenshots than any other game I played from NMS … I'm scared to share this because there are virtual photographers taking great pictures in that game (screaming No Man's Smile). Please!). I can compare my photos, but this is a shot taken with PS4 Pro and I really like the trading post at sunset. The lighting mechanism was a bit like Simon Stalenhag's work. . "
– – Anthony Newman, Co-Game Director, Naughty Dog – The Last of Us Part II
---
And finally…
---
"I was playing Astro's playroom and enjoyed how a game focused on the PlayStation 5's innovative controller could bring back such memories of our history. But then I arrived at the end of the turbo trail, and there's that little squad of Robo Helgast, and I just laughed. Although I spent a lot of time with Helgast in my career. I didn't know they would go there. It was fun. "
– – Hermen Halst, Head of PlayStation Studio
(Screenshot taken by PS blog staff)
Interested in sharpening your photos on the PlayStation? Here are some introductory guides to help you get started:
And since the end-of-year Share of the Week submission is still open, we still have time to enter your favorite shots!
* The opinions and opinions described are those of those posted on the blog and do not reflect the opinions and opinions of Sony Interactive Entertainment.
** Demon's Souls, Fall Guys, Ghost of Tsushima: Legends, and Nioh 2 online multiplayer mode requires an internet connection and a PS Plus subscription. The fee will be repeated until canceled. Age restrictions apply. Complete conditions: https: //www.playstation.com/legal/ps-plus-usage-terms/.
PlayStation developers share their favorite Photo Mode screenshots