Games
Point of the story: What are you doing this weekend? (December 5th)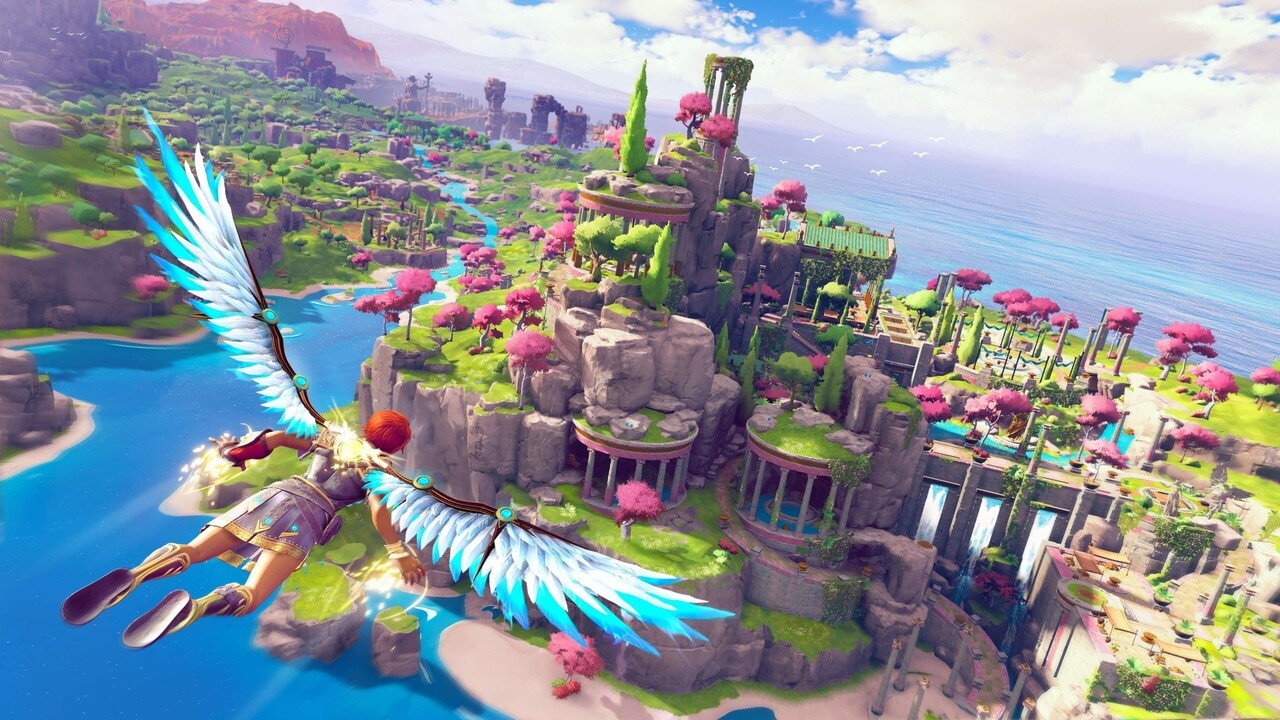 Another week is over and festive toys are coming Animal Crossing: New Horizons, Release date announcement (finally!) DOOM Eternal, And Switch firmware updates provide some new features. Some are very welcome and some are more disruptive.
The weekend is finally here, so it's time to discuss the weekend game plan. Members of Nintendo Life are doing just that, and join us in the comments section below. pleasant!
PJ O'Reilly, Reviewer
Hello. This weekend, I officially switch my brain to Christmas mode, download a lot of my favorite Christmas holiday games and start the festival.As usual Breath of the Wild I'm going to get an annual spin — I'm still left to discover that fragment incredibly — and this year I'm determined to finally beat it Super Donkey Kong: Tropical FreezeWipe off all collectibles and 100% that bad boy.I also have Super Mario 3D All Stars Lined up to play with the kids, all I need now is someone jump into my house, drink strong wine and stand my tree. Have a good weekend and stay safe no matter what you do.
Gavin Lane, Feature Editor
As the holidays are approaching, Banjo and Kazuye Save the files in order.My tradition of visiting Freezy Peak on Christmas morning has certainly declined in recent years, but I have revisited it. Banjo and Kazui We have recently celebrated our 20th anniversary and feel better than ever. Therefore, you'll have to find hours to drive through Mambo Mountains, Treasure Trove Cove, Cranker Cave, Bubble Loop Swamp, and Gobi Valley so you can enjoy bogey racing and twinkles preservation on Christmas morning. there is.
Otherwise, like PJ, I'm back in the Breath of the Wild after a disaster and doing pottery about finding Coroc. Fada game,e?I also picked up Epic Mickey: The Power of Illusion For this week's 3DS (following Epic Mickey's 10th anniversary on the Wii). Illusionary castle It was my first video game, so it might be easy, but the first 30 minutes was a bit of fun, so I'll talk again.
Jon Cartwright, Video Producer
This weekend, I was finally able to realize my fantasy of pretending to speak Japanese by playing a game that was previously only available in Japan. Fire Emblem: Shadow Dragon & Blade of Light!!I've played some Fire Emblem games, but my knowledge of Mars is simply smash And his pop sensation version Tokyo Mirage Session -It's finally time to correct that mistake.
I will also stare at a lot of time Puyo Puyo Tetris 2 An icon waiting for release on Tuesday.
Filler Reynolds, Reviewer
Hello everyone! I think it's a little quiet this weekend.Rolled back credits Control (It's not a cloud version, so it's scary!) So I'm experiencing the emptiness I feel when I finish a particularly strong game.I continue to play through Luigi's Mansion 3Slowly but surely, and I also started Resident Evil 4 Once again (I think this might be my 10th time … no, the 20th time I play it ..? Who knows!), So I have a lot to keep busy.
If not, this weekend will be dedicated to Christmas shopping! I don't know about other people, but this year Christmas was really secret and I hadn't even thought about getting ready. It's still enough time, right? correct..? !!
Gonçalo Lopes, contributor
Speeding up towards the end of 2020 is full of fun time of intense switch action with something like epic Hyrule Warriors: The Age of Disaster, Stupid nonsense Immortal phoenix sizing, Pixelized medieval shenanigan Yes your graceLearn everything about rice Sakuna: Rice and the ruins, Become a DK (No, it's not)so Absolute Drift Zen Edition Very arsonic behavior, not tactical intelligence Forest fire..
My game this week is Fire Emblem. I still like the Super Nintendo option, but I can't deny the joy that it was officially localized for us Westerners, and that Nintendo will start doing the same for the other games in the series. I hope.
As always, thank you for reading! Please leave a comment below about your choice of games for the next few days …
https://www.nintendolife.com/news/2020/12/talking_point_what_are_you_playing_this_weekend_december_5th