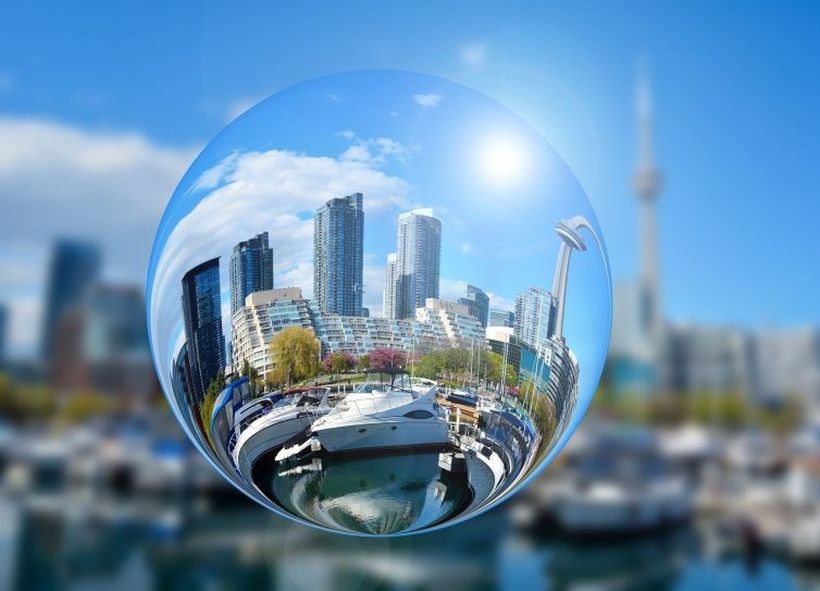 According to NAIOP, sentiment towards the US commercial real estate industry has risen to pre-pandemic levels. In the organization's Fall 2021 report, the sentiment index rose to 56, up from 54 in early spring.
Published annually in spring and fall, the organization's sentiment index aims to forecast the general situation of the commercial real estate industry over the next 12 months. Scores are generated by asking industry developers and brokers to make predictions on several key indicators such as occupancy, rent, debt and equity availability. According to NAIOP, the latest index saw a total of 357 respondents from 263 companies.
---
Read again: SIOR: Industrial sales exceed 2019 record
---
The reading of the new index was consistent with NAIOP's Spring 2019 report before the COVID-19 pandemic began. This also happened at 56. Looking at the impact of the pandemic on the commercial real estate industry, the sentiment index fell to 45 in the spring and fall. Report for 2020. RCLCO sentiment index The one released in January has also increased significantly in the last six months, but shows that the 2021 level is well below the level at the end of 2019.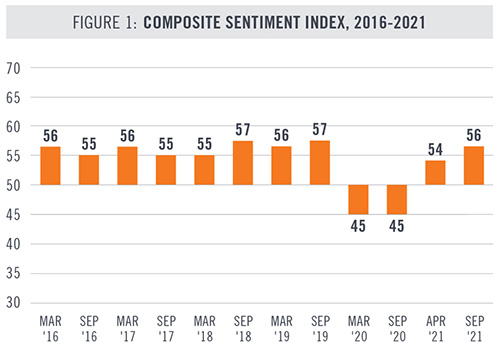 In a prepared statement, NAIOP President and CEO Thomas Bisacquino is cautiously optimistic that the commercial real estate industry is playing an important role in the U.S. economy and that the industry and national economy will continue to recover. increase.
Many survey respondents pointed out positive factors in pricing construction materials and labor. They said construction costs are expected to continue to rise, but material price inflation is expected to slow. Respondents also said that construction materials and labor costs are likely to increase in the next 12 months, but are not pessimistic about material costs compared to the Spring 2021 survey.
Industries leading the way to recovery
The industrial sector of commercial real estate is expected to gain the most momentum, as 62.7% of survey respondents expect it to be the most active in industrial projects or transactions looking next year. A much smaller share of the respondents (22.6%) said they expect to be the busiest in apartments. Meanwhile, office properties received 11.9% of respondents and the retail sector received 2.8%.
Overall, respondents said they were optimistic about facial rent, effective rent, occupancy, and company employment compared to the April survey. Respondents also said they expect cap rates to fall, as opposed to previous expectations that cap rates would rise or level off.
However, the Sentiment Index report also points out that high levels of variability in response can be a sign of uncertainty. Direct comments from survey respondents pointed to some major differences between sectors, from strong prospects for the West Coast industrial market to Delta variants that reduce optimism for returning to the office. Comments also indicated that apartments, single-family rentals, industry-wide supply shortages, and labor and material shortages could continue.
read Complete report by NAIOP..
Pre-pandemic self-confidence returns to CRE: NAIOP
https://www.commercialsearch.com/news/pre-pandemic-confidence-returns-to-cre-naiop/ Pre-pandemic self-confidence returns to CRE: NAIOP