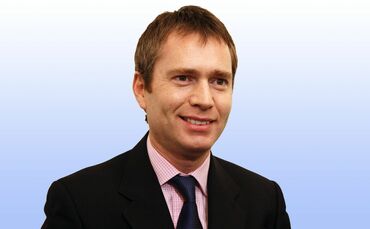 Premier Mitten Alan Rosell
Premier Miton Investors plans to launch the Global Smaller Companies fund of Alan Rowsell and Imogen Harris on March 22, 2021.
The Premier Miton Global Small Companies Fund is managed by Rowsell and Assistant Fund Manager Harris. Joined the company in October 2020 From Aberdeen Standard Investments, where they managed a small fund.
Premier Mitten Investors has confirmed that the fund will be built on a "successful investment process" and will continue to be a duo in the management of ASI Global Small Company. ..
Nemo returns to ASI Global SMEs as Rosell and Harris depart
Rowsell and Harris use a screening process to identify companies that meet investment criteria and combine a "detailed and basic equity analysis" of finalists provided by Miton Premier's team of fund managers.
The portfolio consists of "best belief ideas" to achieve high returns, and a risk management framework helps fund risk management.
Rowsell said: "We are excited to launch a new fund in the global SME sector. This is an opportunity for us to do our best, fully devoted to the global SME and our clients.
"We follow a successful investment process with a truly global approach, enhanced quantitative screening, and the ability to leverage best-in-class small cap idea generation here at Premier Mittens."
Premier Mittens suffers £ 619m outflow in the first year after the merger
Neil Bridge, Wealth Manager's Director of Business Development, said: Portfolio potential.
"We are pleased to leverage the expertise and proven expertise of our new global SME investment team to offer our clients new funds in this area."
Premier Mittens Launches Rosell and Harris Global Small Companies Fund
https://www.investmentweek.co.uk/news/4025350/premier-miton-launches-rowsell-harris-global-companies-fund Premier Mittens Launches Rosell and Harris Global Small Companies Fund