Games
Quit Gungeon-Complete patch notes for version 2.1.0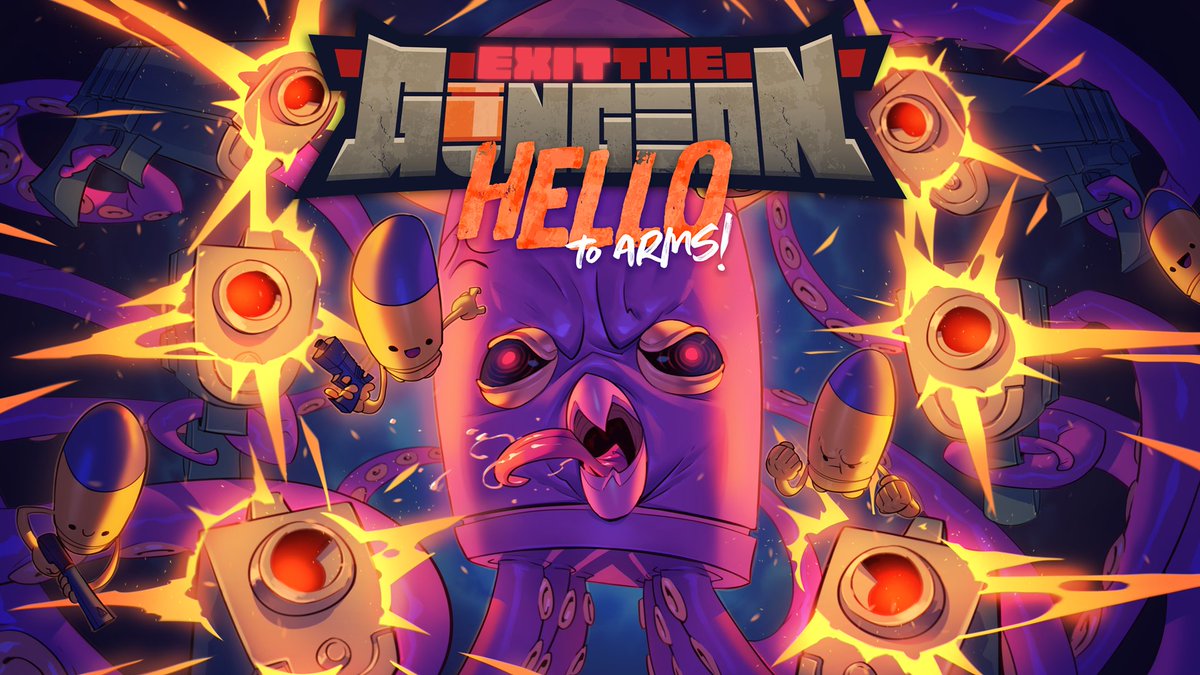 Exit the Gungeon recently received a major "Hello to Arms" update, also known as version 2.1.0. Dodge Roll has released a complete patch note.
Here is a complete summary:
Arsenal mode: A new switchable game mode where you can buy weapons as loot and in the shop. In addition to the blessed guns, you can carry any number of these weapons and use them at any time. Ammo for these additional portable guns is limited and can be replenished by finding ammo pickups (Arsenal mode only). This mode was designed to be more reminiscent of Enter the Gungon gun management.

Shop hub: Bello's shop has been expanded to allow access twice per floor. This gives players more choice when and how to use their currency. This store replaces the normal midfloor room in addition to the normal look after the boss. The shop has several doors to an optional battle room and NPC room where you can search for and skip loot. This will increase the overall itemization of players exploring all rooms and provide a source of weapon drops when playing in Arsenal mode.

Other new features

New optional boss, Glocktopus!
New NPCs, Ledge Goblins, and her mini-games
As with tradition, some new guns, items, rooms
You can stroke the dog

Gameplay changes / improvements

Added 3 new achievements
Added an option to skip the Dragan intro if you have already defeated Dragan
Increased spawn rate in mini-game rooms when players are doing quests
Overall reduced NPC cell spawn requirements (later NPCs no longer need to purchase items from previous NPCs)
Added automatic aiming controller option
The power-up UI icon now flashes just before it expires
Rebalanced many weapons to work better in the new Arsenal mode
Enemies in the room will now spawn faster if killed very quickly
Jump button spam is less effective.Timing is needed to avoid
Finished Bello's quest line, including covered objects in his store
Bullets and beams will no longer collide with the dragun if it is too far away to be damaged.
Gives the player short-term fall damage resistance when the boss card is displayed
Improved room transition performance
[Switch] Improved loading time

Bug fixes

Fixed some controller binding issues (improved handling of multiple controllers, replaced controllers, and saved bindings as soon as the binding screen closed)
Fixed an issue where relocated spawners could move off screen for some enemy types
Fixed a pathfinding issue where some companions could be very attracted to the corners of the screen
Fixed an issue where the Spear Rocket would not target Spectral Gunnuts
Fixed an issue where spike traps could be rendered on the player in some situations
Fixed Polish translation of Riddle of Lead description
Fixed a case where Reed Maiden's projectile could hurt the player when leaving the room
Fixed an issue where dogs couldn't be pets in the scene after the last boss
[Switch] Fixed swapped X / Y controller icons
[Switch] Fixed a crash related to the Proton backpack
When you leave Ganjong, you can use the switch via the e-shop.
Source
Relation