Science & Technology
Raptor Maps announces new productivity features for solar lifecycle software platform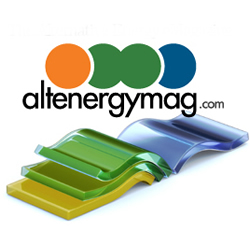 Raptor Solar, an analytics and insight software platform, now includes unlimited inspection reports, data normalization, and numerous new productivity tools.
Raptor Maps has released several new features in Raptor Solar, an analytics and insight software platform. It aims to increase productivity, improve performance, and improve the ROI of solar assets. From funding to construction and operation, the software platform as a service throughout the solar lifecycle leverages machine learning and data collected by RaptorMaps from over 50GW of solar power in 40 countries.
Raptor Solar builds a robust digital twin or digital map of a solar array. The subscription software platform comes with unlimited input-independent inspection reports for drones, planes, satellites, sensors, and more. The platform can also digitize, standardize and store third-party reports.
This allows customers to see a bird's-eye view of their PV assets by comparing the PV module inspection results with their deterioration over time. Users can visualize long-term degradation, view recurring problems and prone anomalies, and track problem resolution. With this software, customers can quantify financial and production losses, as well as benchmark portfolios, against a global database of PV system anomalies.
With the industry's first Raptor Solar, you can also use sensors and weather data across multiple tests to normalize test measurements. Integrate inverters, combiners, pyranometers, and other sensor data with inspection reports. Power generation, irradiance, and other data streams can all be imported, providing context for anomalies and more quantitative evidence of asset degradation. The software integrates with SCADA or DAS systems with just a few clicks to automate time-consuming processes.
This makes it easier and faster to meet the OEM warranty requirements for BloombergNEF Tier 1 modules. Using irradiance measurements, aerial thermography results are normalized to standardized test conditions (STCs), allowing warranty claims to be processed less frequently and faster.
Raptor Solar also includes several productivity tools to help teams work efficiently and communicate effectively, from technicians to executives. The software provides a centralized and secure place to store inspection reports, documents, CAD files, technical specifications, performance models, warranty documents, shipping receipts, photos, and data. It stores all the information needed for warranty claims, financial or M & A due diligence, and general solar farm maintenance in one place, enabling collaboration between the parties. Raptor Solar allows you to download the original images and data for a higher level of auditing.
Nikhil Vadhavkar, CEO and co-founder of Raptor Maps, said: "Customers were able to integrate previously siled data, unleash practical learning to improve productivity, and deploy Raptor Solar easily and quickly."
Additional new features include live field navigation and serial number geoposition. These are built on the company's previously launched barcode scanning and serial number mapping applications and are the first applications in the solar industry. With an Android or Apple phone or Bluetooth scanner, you can scan the barcode on the PV module, verify the serial number against the OEM verified data, save the data and geotag the finished product. increase.
You can use the serial number scanning app to check your solar supply chain for safe ports and eligibility for tax incentives. You can use this app to verify construction progress in real time, or upon mechanical or substantial completion. Technicians can scan the serial number in the field to find the location associated with the anomaly. After repair or replacement, subsequent inspections will confirm the completion of the punch list. You can use the mobile app in the field to view data from inverters and weather stations. The app also allows users to export serial number data to a spreadsheet containing the latitude and longitude of the PV module.
Solar power is in the limelight worldwide as many renewable energy companies seek to reduce the leveled cost of electricity and find innovative ways to identify and track problems with renewable energy equipment. I'm bathing. Raptor Maps is one of the few companies to offer PV aerial inspection using machine learning that meets the standards of the International Electrotechnical Commission. With Raptor Maps inspections, commercial, industrial, and utility-scale PV plant owners and operators can address the degradation of different types of PV equipment, improve performance, and ultimately ROI. Can be improved.
About Raptor Map
Raptor Maps provides an advanced software platform for standardizing data, analyzing insights, and collaborating across solar. We use industry-leading data models such as test run information, serial number mapping, equipment records, inspections, aerial thermography, warranty claims, and mobile tools. Intelligence across the solar industry, including asset owners, managers, O & Ms, engineers, EPCs, financial firms and OEMs. Standardize and compare data between installations to improve performance and reduce costs. For more information, please visit RaptorMaps.com.
Raptor Maps announces new productivity features for solar lifecycle software platform
http://www.altenergymag.com/news/2021/12/01/raptor-maps-unveils-new-productivity-features-for-its-solar-lifecycle-software-platform/36414 Raptor Maps announces new productivity features for solar lifecycle software platform