Games
RPS Advent Calendar 2020, December 5th
It is the 5th day of the RPS Advent calendar. What's behind the door today? Isn't it time to say goodbye?
Oh, goodbye can be bittersweet. Cathalt with us in Spiritfarer!

To experience this #content, you need to enable targeting cookies. Yes i know sorry.
Manage cookie settings

Jake: I firmly believe that sometimes it is important to make a good cry. Whether it's the sad movie you're sticking to, or that bit of Shadow of the Colossus that you realize you're a villain, it's great to put it all out once in a while. Spiritfarer made me cry a lot. Death is a core mechanic when you meet new characters, help them fulfill their last wishes, and then carry them far away. There is sadness in introducing all the colorful characters you meet. You will soon say goodbye to the end.
Spirit Farrer, a chain-sucking deer called Gwen, has never completely survived the death of the spirit you first encountered. I love to take her and when it's time to take her to Everdoor, I make her black coffee (her favorite) and next to her throughout her last trip Sit down. I was lucky to get these last moments with Gwen as the other characters would run away without any notice. Some deteriorate quickly, while others sneak out of the ship while sleeping. Each spirit is unique and has its own way of being inherited.
Despite being only interested in the merry death subject, Spiritfarer is really fun to play with. Ships have a management sim element to collect resources from around the world and use them to create new buildings and homes for the crew. There are also mining, guitar mini-games, and even platform puzzles. There is a great loop that is often seen in farming games. You pull into a new area, mine everything you see, and then create a new one that allows you to mine rarer items. It's nice to see the ship grow by stacking fragile buildings. Also, the satisfying mass of the first departure to a new port is wonderful. Almost enough to get rid of your mind from all deaths.
Alice Bee: In a world where it is sometimes difficult to feel kindness, Spiritfarer teaches you to do everything for kindness. It's a management game where you grow, work, cook and build plants, but you don't do it for yourself. You don't take care of the orchards, so you can store all the apples for next winter. Never turn a log into a plant and build a bigger and better house for yourself. Even if they don't stay long, you do it to build a nice house for your companions.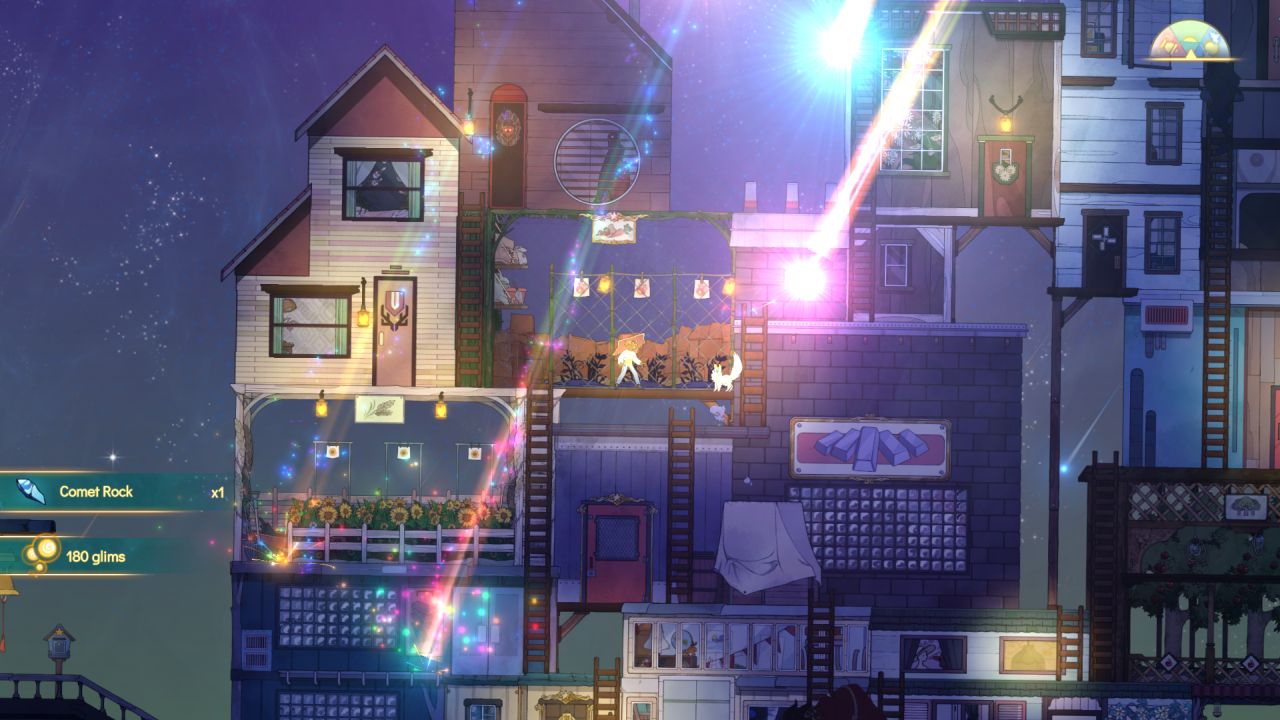 And you don't care. For years, we try different ingredients in the kitchen and try to find what everyone likes. It collects rare minerals and slams them into dust to turn them into crystalline sheets, so you can make nice ornaments. And your reward is: they are happy. You are kind to them and they are kind to you.
The entire boat structure has been rearranged so that older hedgehogs do not have to climb up and down the ladder to the room. Also, she liked the orchards mentioned above, so I made sure they were close to her home. It was Gwen for Jake because everyone has one character in Spiritfarer, but for me it was the hedgehog that reminded me of my grandma.
function appendCarbon() { !function(a,l,b,c,k,s,t,g,A){a.CustomerConnectAnalytics=k,a[k]=a[k]||function(){ (a[k].q=a[k].q||[]).push(arguments)},g=l.createElement(b),A=l.getElementsByTagName(b)[0], g.type="text/javascript",g.async=!0,g.src=c+"?id="+s+"&parentId="+t,A.parentNode.insertBefore(g,A) }(window,document,"script","//carbon-cdn.ccgateway.net/script","cca",window.location.hostname,"04d6b31292"); }
function runMormont() { var s = document.createElement('script'); s.type="text/javascript"; s.async = true; s.onload = function() { triggerMormont() }; s.src="https://cdn.gamer-network.net/2018/scripts/mormont/v2.23.0/mormont.js"; document.getElementsByTagName('head')[0].appendChild(s); }
function runSAK() { var s = document.createElement('script'); s.type="text/javascript"; s.async = true; s.src="https://sak.userreport.com/gamer-network/launcher.js"; s.id = 'userreport-launcher-script'; document.getElementsByTagName('head')[0].appendChild(s); }
function runSkimlinks() { var s = document.createElement('script'); s.type="text/javascript"; s.async = true; s.src="https://s.skimresources.com/js/87431X1560958.skimlinks.js"; document.getElementsByTagName('head')[0].appendChild(s); }
function youtubeParser(url){ var regExp = /^.*((youtu.be/)|(v/)|(/u/w/)|(embed/)|(watch?))??v?=?([^#&?]*).*/; var match = url.match(regExp); return (match&&match[7].length==11)? match[7] : false; }
function runBBMVS() {
jQuery('article main iframe').each(function(){ src = jQuery(this).attr('src'); if(src) { check_yt = youtubeParser(src); if(check_yt){ jQuery(this).attr('id', 'yt-' + check_yt); jQuery(this).attr('data-yt-id', check_yt); jQuery(this).addClass('yt-embed'); } } }); var promises = []; jQuery('article main iframe.yt-embed').each(function() { check_yt = jQuery(this).attr('data-yt-id'); (function(replace_yt) { promises.push(jQuery.getJSON( "https://gamernetwork.bbvms.com/json/search?query=%22" + replace_yt + "%22&context=all", function( data ) { if(typeof data['items'][0] !== 'undefined' && typeof data['items'][0].id !== 'undefined') { yt_video = jQuery('#yt-' + replace_yt); jQuery(yt_video).attr('data-bbvms-id', data['items'][0]['id']); }; })); })(check_yt); }); Promise.all(promises).then(function( data ) { first_yt = true; jQuery("[data-bbvms-id]").each(function() { yt_video_wrapper = jQuery(this).parent(); if(first_yt) { playout_id = 'rock_paper_shotgun_autoplay'; first_yt = false; } else { playout_id = 'rock_paper_shotgun'; } jQuery(yt_video_wrapper).after('
'); jQuery (yt_video_wrapper) .remove ();});});} function runFacebookPixel () {! function (f, b, e, v, n, t, s) {if (f.fbq) return; n = f.fbq = function () {n.callMethod? n.callMethod.apply (n, arguments): n.queue.push (arguments)}; if (! f._fbq) f._fbq = n; n.push = n; n.loaded =! 0; n.version = '2.0'; n.queue =[]t = b.createElement (e); t.async =! 0; t.src = v; s = b.getElementsByTagName (e)[0]s.parentNode.insertBefore (t, s)} (window, document,'script','// connect.facebook.net/en_US/fbevents.js'); fbq ('init', '700623604017080'); fbq ('Track','PageView');}