Health
Setting up a Mental Health Space in Your Home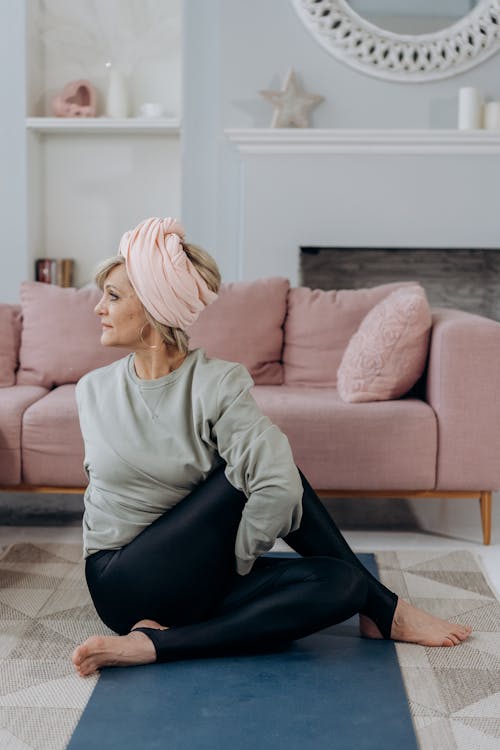 Imagine coming home at the end of a stressful day and decompressing in a peaceful place all your own. Imagine no more. You can create a bespoke mental health space that will quickly become one of the most important areas of your home.
What is a Mental Health Space?
A mental health space is any area of your home that you designate to unwinding. You can set it up to accommodate your preferred relaxation technique: meditating, doing yoga, listening to music, reading, doing needlework, or watching television and streaming videos.
Where Should I Set Up My Mental Health Space?
Based on space availability, it can be a corner or an entire room. Optimally, it should have a door that, when closed, sends a message to family members that you are taking "me time." If the space is in a shared area, a wireless headset can send the same message.
How Should I Decorate My Mental Health Space?
First, surround yourself with calming colors to relieve stress. Paper merchant G F Smith and psychologists at the University of Sussex, UK, conducted a global study which revealed that navy blue is the most relaxing hue. A "teal-like turquoise" and soft pastel pink follow close behind. Select one or more of these shades for the walls, furniture, carpet, and accessories of your mental health space.
Next, try a modular sofa. They're transformable and multi-functional, so you can reconfigure them whenever and however you want. Be sure to select at least one reclining section so you can put your feet up and relax.
If you plan to unwind and center through…
Yoga ― Make sure that you have enough room to stretch out on a yoga mat and that you can move comfortably in all directions without hitting furniture or lamps. Art featuring mandalas and OM symbols will complement your theme.
Meditation ― You can meditate on a comfortable, straight-backed chair or a zafu and zabuton meditation cushion set. Transform a low table into an altar with a statue of Buddha, flowers, incense, and candles.
Music ― House your sound system in an audio cabinet or rack. Stereo stands and mounts allow you to place your speakers strategically for optimal sound. CD and vinyl storage cubes are available in a wide variety of materials and are an attractive way to organize your collection. Make your modular sofa even more inviting with a soft chenille throw and plenty of plush decorative pillows.
Reading ― Arrange your books in a conventional bookcase, wall-mounted "floating" bookshelves, or stackable book cubes. A good reading lamp is a must. Halogen and fluorescent bulbs produce a whiter light, which is best for reading, than traditional incandescent bulbs. If you're going to be reading at night, consider "blue light" bulbs, which promote relaxation and better-quality sleep.
Needlework ― Good reading lamps are also ideal for crocheters and knitters. If you do needlepoint or counted cross-stitch, however, you will want a lamp with a LED bulb, since they reproduce daylight so you can see the finest details. Store yarn and works in progress in wicker baskets or wooden Shaker boxes. Display your knitting needles or crochet hooks in small glazed pottery or glass vases for easy access.
Watching television and streaming videos ― Mounting your flat-screen television on the wall will save space and protect it from being damaged by children or pets. Conversely, TV stands and entertainment centers provide storage space for streaming service boxes, gaming consoles, and Blu-ray players, as well as soundbars and other external speakers. Be sure to place a side table next to your favorite spot on the modular sofa to hold drinks, snacks, and remotes.
May I Add Plants to My Mental Health Space?
Absolutely! According to Psychology Today, plants, "… can improve mood, reduce the negative effects of stress, encourage physical activity and other positive behaviors, improve cognition, reduce aggression, and enhance overall well-being…" If your space has a window, consider adding hanging baskets filled with spider plants, which are attractive, low-maintenance and well-known for cleaning toxins from the air. English Ivy is an elegant hanging plant that's also a splendid choice for removing chemicals from the air.
Add grow lights to low-light areas. Succulents are trendy and readily available, and many thrive with minimal attention under these artificial lights. For best results, plant them in containers with drainage holes so they don't get waterlogged.
How Can I Maintain My Mental Health Space?
Clutter is a major stressor, so it's vital that you keep this area clutter-free. Resist the temptation to leave items on coffee tables and other surfaces. Let the adage, "A place for everything and everything in its place," be your guide. If you're finished listening to CDs, for example, place them in their proper crystal cases and put them in the correct spots in their storage cubes immediately. That way, you'll know exactly where to find them next time.
If you enjoyed this article, check out this post for more inspiration on managing stress.