Games
Story of Seasons: Details and screenshots of Olive Town's pioneers-pioneers, characters, romance options and more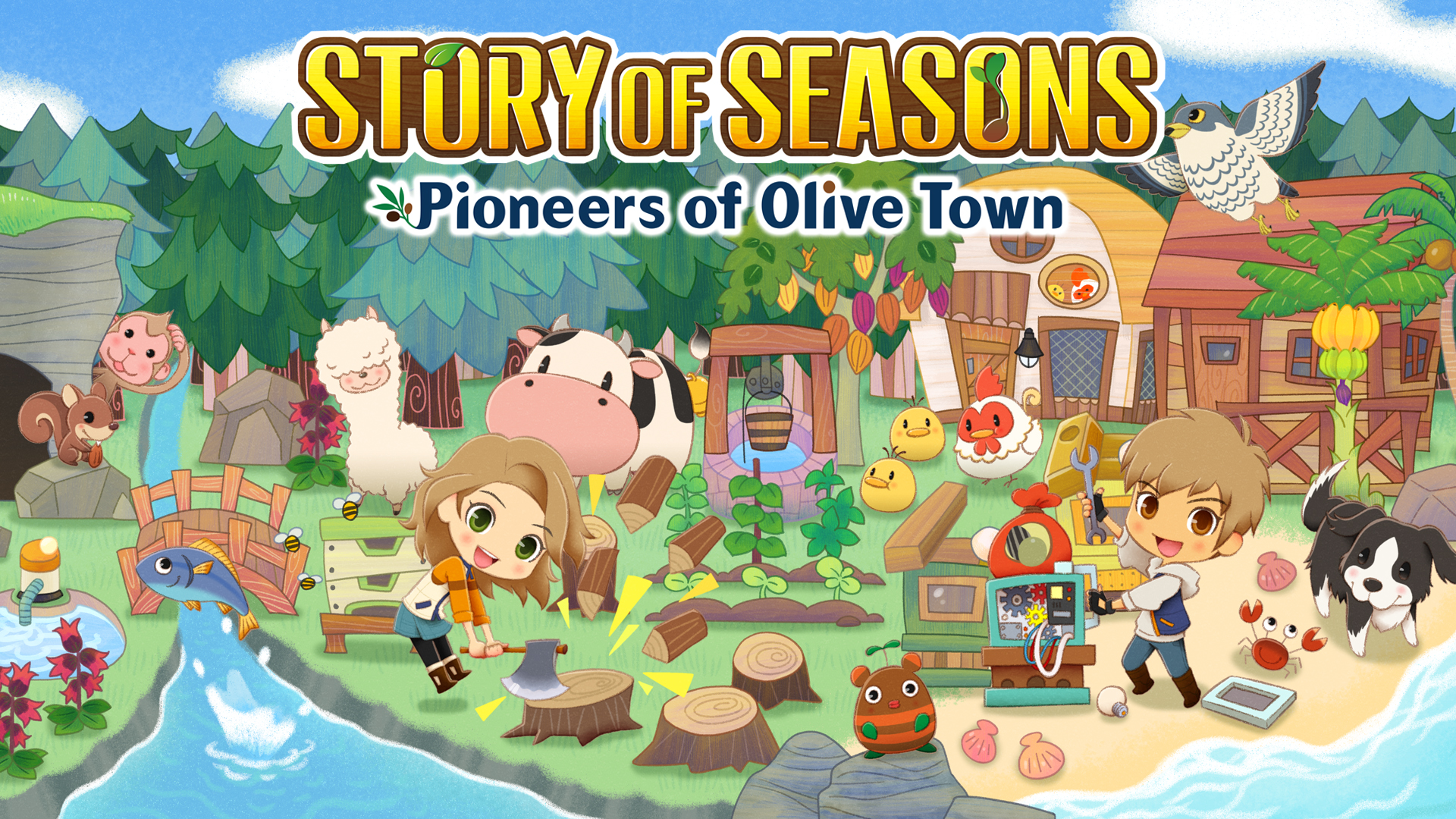 Marvelous shared details and a new batch of screenshots of the Story of Seasons: Olive Town Pioneer. Today's update features pioneering elements of the game, new characters with romance options, and more.
This is a complete summary, courtesy Gematsu:
Carve out the forest and build your own farm
– Cozy life simulation
– Enjoy living on a farm full of nature, growing fruits and vegetables, caring for livestock, meeting townspeople and building romance
– Clean up the land yourself and enjoy more free and cozy life simulation in this game
Start your farm from scratch
– Clean up vast forests and start your farm from scratch
– Cut down trees, crush rocks and mow weeds
– This task requires patience, but there are many discoveries and encounters awaiting those who settle the land.
– Get and grow new crops
– Encounter animals that can be raised and even ridden on farms
– Take pictures of wildlife and insects for the town museum
– Discover fishing spots for catching big fish and rare marine products
The largest farm in the series
– The farm initially consists of a small piece of wood-covered land, a broken hut, and a tent for you to live in.
– By deforesting and collecting resources, you can repair and build new facilities, gradually expand your land and see what you can do with it.
– You can go to new lands by repairing broken bridges and collapsed valleys
– By repairing the abandoned house you find, you can turn it into an animal shed where you can raise livestock.
– Lay out the cleared lands as you like
– Use the tools to freely develop your farm, from zoo placement to field ranges, various patterned roads and fences, sprinklers and more.
Livestock and agriculture
– Cultivate the land, sow seeds and keep watering to grow all kinds of crops
– By shipping the harvested crops for money, you can gradually develop and grow your farm.
– By caring for livestock, you can obtain animal by-products and take extra action to ship them or sell them at higher prices.
– You can make different dishes using different ingredients from livestock and agriculture.
– You can ship and sell cooked food, but you can also eat it yourself to restore stamina, allowing you to work longer.
– The money you earn from farm management can be used to upgrade tools such as axes, hoe and watering cans. This will make your farm life easier, such as increasing the amount of land you can cultivate at one time.
– There are many other things to look forward to, such as beekeeping, mushroom cultivation and fruit cultivation.
Colophon
– The spirits you meet when living on a farm
– By getting along with Colophon, they will give you the crops and ingredients produced in their village.
– There aren't many colophons at first, but as you clear the land you will discover more colophons.
– In the process of clearing the land and making friends with them, they may take you to a "special place"
Residents of Olive Town
– Victor: Mayor of Olive Town
– Gloria: Museum curator and Victor's wife
– Patricia: Owner of an animal store that loves conversation
– Nigel: Gentle carpenter and poor talker
– Jason: A friendly man who runs a town hotel
– Sally: Reliable Cafe Hostess
Ralph (interest in love)
– Ranger to protect the nature of the town
– A gentle man in a few words
– Leader type who takes the initiative when the time comes
– He seems to have been playing sports before
Jack (interest in love)
– His family runs a grocery store
– Often scolded by my sister Cindy for lack of motivation, but difficult to dislike for some reason
– He is always wondering if there is anything he can do for the town
Lara (interest in love)
– A leisurely and reliable older sister type
– Olive Town Tour Guide
– She takes care of her family and her unhealthy father.
Blair (interest in love)
– A cheerful and determined girl working in a bistro
– Dream of becoming a star and leaving Olive Town
– Lived in the city
new function
– Take free pictures of your farm life with the in-game camera feature
– Take pictures of unexpected moments with the animals, farms and townspeople you discover and create your own memorable album
– By uploading avatar data, your character can visit other players' towns as a tourist
– You can't actually visit other users' towns yourself
Nintendo eShop purchase bonus
– Users who purchase the Story of Seasons: Olive Town Pioneer at the Nintendo eShop will receive "Neil's Jacket Style" costume downloadable content as a bonus
Story of Seasons: Olive Town Pioneer launches Switch in Japan on February 25, 2021. North America and Europe will start the game on March 23rd.
Relation
Story of Seasons: Pioneers of Olive Town details and screenshots – pioneering, characters and romance options, more