Games
Story of Seasons: Olive Town Pioneer-Information on crafts, seasons, discoveries and more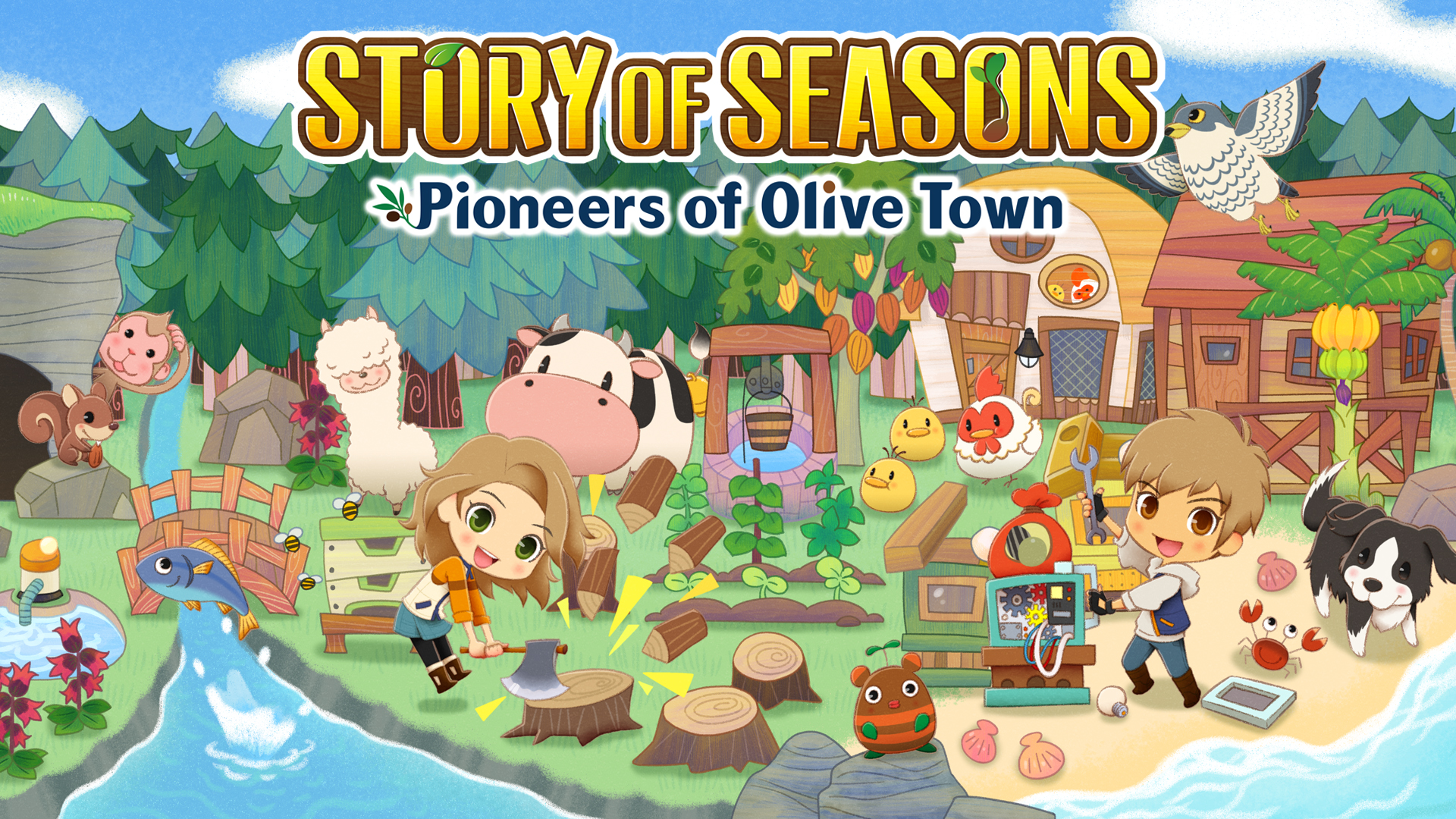 If you're looking at the latest release of Story of Seasons, you've probably seen a premium edition recently detailed. But today, more game details seem to be in place. Marvelous has provided a large amount of new information and a large number of screenshots of various systems and townspeople. See these introductions, rounded up by Gematsu.

■ Build, live and enjoy your farm life
We have introduced the basic elements of farm construction in the past, but this time we will introduce how to increase the freedom of farm construction with the new "craft" system and how to spend time in the farm and olive town. ..
■ Craft
Craft with materials
It can be made from pioneering, agricultural materials such as trees, grass, flowers and stones. There are few things that can be made using the material as it is, but by processing the material using the "maker", you can make a wider range of things.
Create all sorts of things to decorate your farm!
■ Seasons and discoveries
Season
Just like in the real world, your farm in the game will experience four seasons. You can discover not only seasonal landscapes, but also crops that can only be seen in that season.
Visit various places
When you come across the entrance to the cave, you'll find a "mine" where you can get ore you've never seen before. You may also be able to explore and deepen your friendship with Colophon while visiting "special places" such as volcanoes and the sky.
■ To Olive Town
In Olive Town, the town next to your farm, you can meet its various unique inhabitants. Frequent visits to the city give you a glimpse into the daily lives of the inhabitants. And by talking to the townspeople frequently and giving them gifts, you may begin to see another side of them.
Develop the town
Olive Town is a port city with few or no tourists. However, by listening to the requests of the mayor and residents, the town will gradually develop. With your help, turn the city into a popular tourist destination with new shops and attractions.
Enjoy the event
Time goes by in Olive Town, just as the four seasons visit farms. Events are held occasionally throughout the town. Depending on the event, you may also have the opportunity to get closer to your favorite resident …
go shopping
Olive Town is a small town, but there are a variety of shops where you can find almost everything you need for farm life. Your product lineup may be small at first, but as you ship inventory from your farm, your shop's assortment will improve.
■ Olive Town Townspeople
Today I would like to introduce you to 6 unique residents of Olive Town.
Misaki
A mysterious bistro manager.
Clemens
Friendly tool shop manager.
Angela
A cool store manager. Jack and Cindy's mother.
Nguyen
A gentle grandfather who runs a flower shop.
Norman
A timid grocery store manager.
Carina
Independent hair and makeup artist.
Story of Seasons: Pioneers of Olive Town – Information regarding crafting, seasons, discovery, and more