Games
Stray cat door 2 heading to Switch in 2021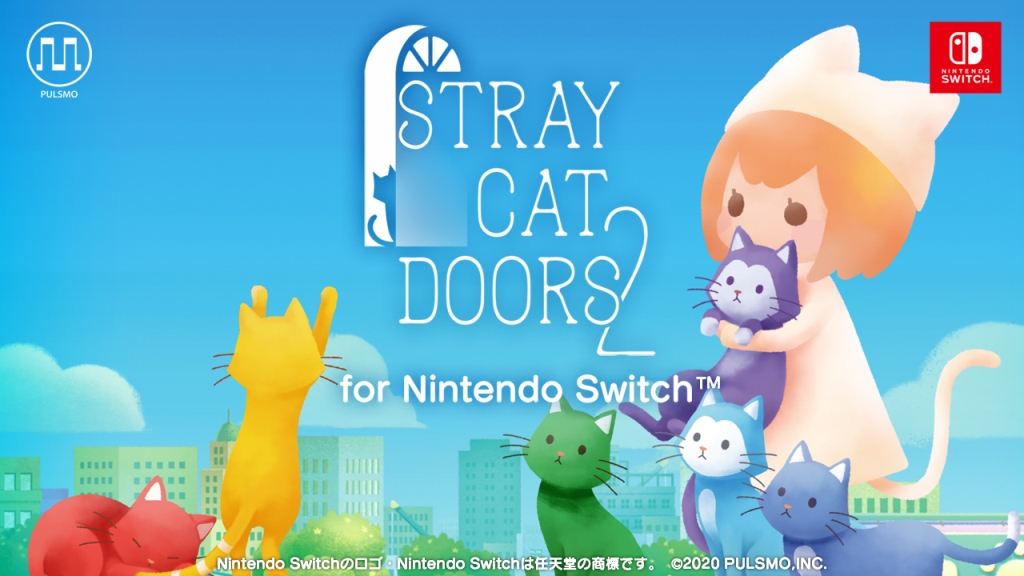 Stray Cat Doors originally appeared on Switch in January 2019. Its sequel, the well-named Stray Cat Doors 2, is also underway. It will be released in 2021.
The time I spent at home with you, the journey at dusk, the lost city
And the way home in the white breathing snow …
A worldwide hit escape adventure game
The continuation of the escape game Labyrinth is finally here!
Feature
An escape adventure game where you solve mysteries and clear each stage with cute characters.
Please be assured that even those who have never played the previous work can enjoy it without problems.
In this new work, you can now control the characters and explore the stage together.
If it is difficult to solve the mystery, even beginners can enjoy it with the hint function.
The kitten of the previous work will also appear. Heal the warm hearts of those kittens.
In addition, many other characters will appear to make the game colorful.
The number of mysteries has increased
The number of stages has increased to 9!
In addition, there are over 30 additional stages!
Dress-up function
A lot of character costumes! Let's change clothes and go out.
Let's be healed with beautiful BGM
More than 30 songs to decorate the stage! Turn on the sound and enjoy.
You can customize the room as you like
You can create furniture stickers by collecting materials (pigments) on the stage.
Arrange many stickers freely to complete a wonderful room!
Recommended for the following people
– Played the previous game
– I like healing games
– I like escape games
– I like cute characters and animals
– I like to collect items
We'll let you know when we have a more specific release window on the Stray Cat Doors 2 Switch.