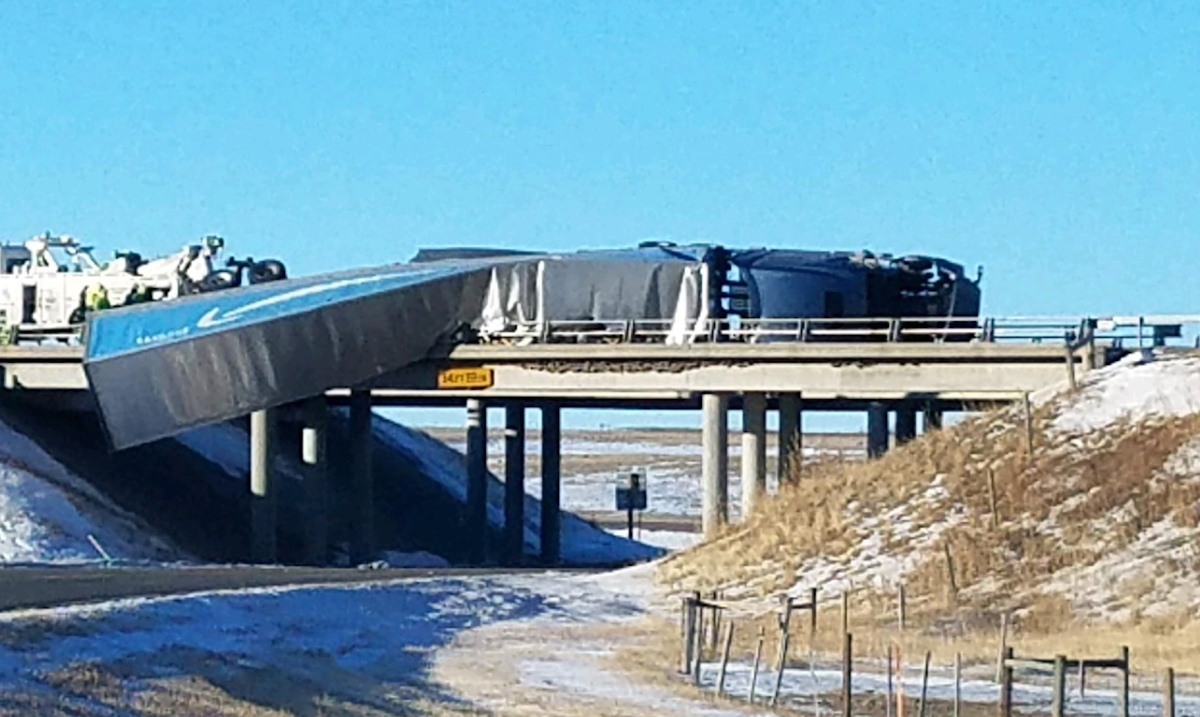 This is a cruel winter for much of the United States, and truck drivers are paying for it.
Strong wind warnings have been issued in many parts of Wyoming today, and the National Weather Service predicts westerlies at 30-40 mph and gusts up to 60 mph.
Wyoming Transport Department crew responded to an accident involving a blasted tractor trailer on Interstate 25, south of Chugwater. The incident happened near MilePost 54 at about 5:53 am northbound. There were no reports of injuries to the driver.
The Bear Creek Meteorological Observatory reported an average wind speed of 54 mph and a gust of 67 mph.
For the latest road and travel information, please visit WYDOT's 511 website. https://wyoroad.info/
About 18 tractor trailers were blown off in the southwestern part of the state last month.
Strong winds continue to cause problems for western truck drivers
https://www.truckersnews.com/home/article/15063949/high-winds-continue-to-cause-problems-for-truckers-in-the-west Strong winds continue to cause problems for western truck drivers