Entertainment
The Best Thrillers on Netflix Right Now (November 2020)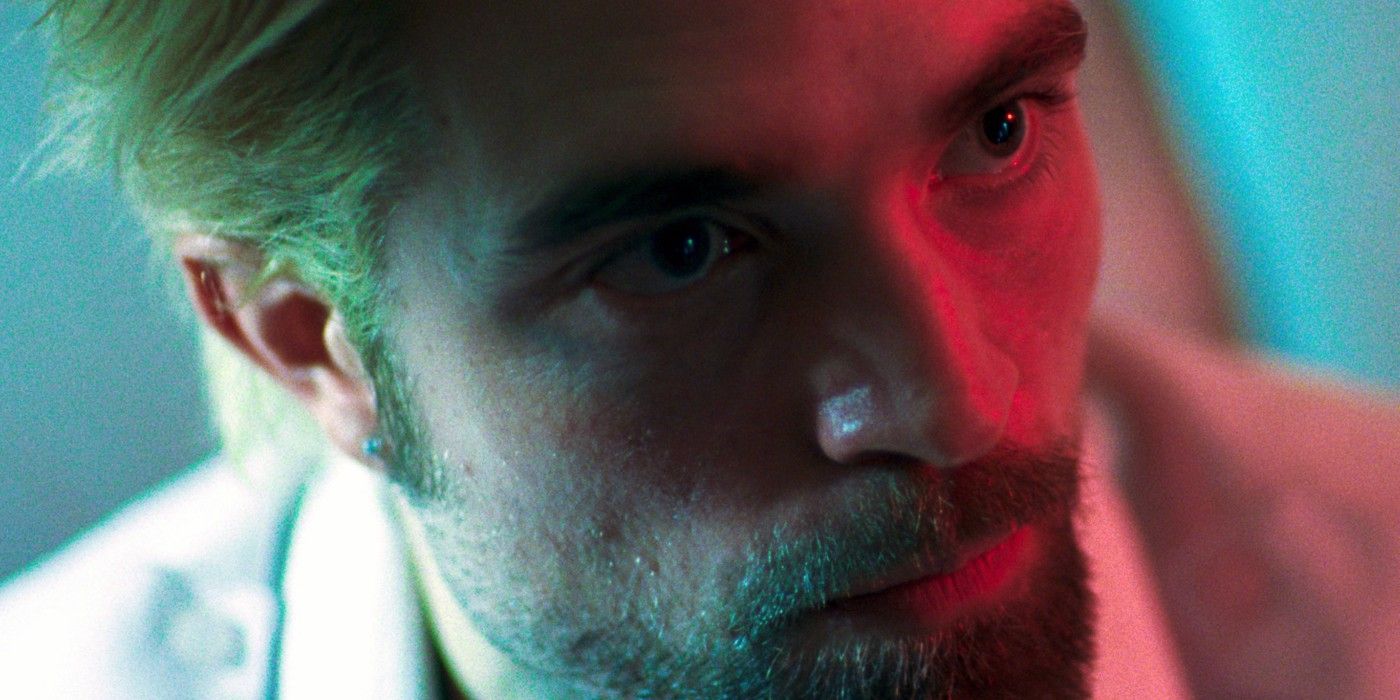 Sometimes you want Netflix to provide comfort food, and other times you want it to give you a jolt to the system. When it's the latter, you'll want a good thriller that may not go heavy on the blood and gore, but still manages to rattle you to your core. The streaming service has a solid selection of picks from the genre, but they've also got a lot of other movies labeled under "thriller" that wouldn't be the best use of your time (looking at you, Road to Perdition; you're a period drama, not a thriller).
If you need a bit of guidance on what thrillers you should check out, look at our recommendations below. And if you're looking for a broader list of recommendations, check out our list of the best movies on Netflix right now.
Tinker Tailor Soldier Spy
Director: Tomas Alfredson
Writers: Bridget O'Connor and Peter Straughan
Cast: Gary Oldman, Benedict Cumberbatch, Colin Firth, Tom Hardy, John Hurt, Mark Strong, Toby Jones, Ciaran Hinds, Kathy Burke, and Simon McBurney
If you're in the mood for a spy thriller with a brain, 2011's John le Carré adaptation Tinker Tailor Soldier Spy may be up your alley. The Cold War thriller is set in 1970s London and focuses on the hunt for a Soviet double agent operating at the top of the British secret service. This is a complex movie that demands your full attention, which isn't that hard when this stellar cast is delivering top-notch performances. In fact, this movie landed Gary Oldman his first-ever Oscar nomination (crazy, I know) for his performance as George Smiley. Just make sure you watch this one closely. – Adam Chitwood
Watch Tinker Tailor Soldier Spy Here
Zodiac
Director: David Fincher
Writer: James Vanderbilt
Cast: Jake Gyllenhaal, Mark Ruffalo, Chloe Sevigny, Robert Downey Jr., Anthony Edwards, Brian Cox, and John Carroll Lynch
It may be a little more on the "dramatic thriller" side than "thriller thriller," but Zodiac is a masterpiece nonetheless. David Fincher's 2007 film is a chronicle of the hunt for the Zodiac Killer in 1960s and 70s San Francisco. Jake Gyllenhaal anchors a phenomenal ensemble as a cartoonist at the San Francisco Chronicle who grows obsessed with figuring out the identity of the serial killer, to the detriment of pretty much everything else in his life. Buoyed by terrific performances from the likes of Mark Ruffalo, Robert Downey Jr., and Anthony Edwards as well as Fincher's knack for details, the film is an absorbing, darkly funny, and at times terrifying watch that stands as one of Fincher's best. – Adam Chitwood
Gerald's Game
Director: Mike Flanagan
Writers: Mike Flanagan and Jeff Howard
Cast: Carla Gugino, Bruce Greenwood, Kate Siegel, Henry Thomas
In novella form, Gerald's Game makes for one of Stephen‌ King's queasiest, most relentlessly gripping works. It's the very definition of a page-turner, keeping you glued to the next word, following one woman's seemingly impossible fight to survive a very slow, silent death while tending to the trauma she's buried deep inside herself. It's also entirely first-person, taking place inside the mind of a woman left handcuffed to the bed in a remote cabin after her husband dies of a heart attack in the middle of a tryst. Understandably, it was long thought unfilmable, but Mike Flanagan's tender, terrifying 2017 adaptation proved the naysayers wrong with a heartfelt but oh-so-horrifying film that's faithful to King's work in all the right ways. Gore-phobes be warned though! At its core, Gerald's Game is a lovely film about surviving trauma, but it is also a brutal survival film and one climactic scene (which was infamously hard to read, let alone watch) wins the gold star for the most vocal audience freak-out I've ever heard in a movie theater. – Haleigh Foutch
Nightcrawler
Director/Writer: Dan Gilroy
Cast: Jake Gyllenhaal, Riz Ahmed, Rene Russo, and Bill Paxton
An utterly dark yet compelling thriller in the vein of Taxi Driver, the 2014 film Nightcrawler features one of Jake Gyllenhaal's best performances ever. He plays an odd and hungrily ambitious freelance photographer named Lou who goes to grotesque lengths to capture exclusive footage of grisly crime scenes in Los Angeles. Riz Ahmed is heartbreaking as Lou's assistant and Rene Russo gives an Oscar-worthy performance as the morning news director at a local station. It's cerebral and intense, but also darkly funny and involving — at times you'll forget you're watching a thriller. But it all clicks into gear in the extremely unsettling third act, which will have you on the edge of your seat. If you're into dark thrillers with standout performances, give this one a watch. – Adam Chitwood
Cape Fear
Director: Martin Scorsese
Writer: Wesley Strick
Cast: Robert De Niro, Nick Nolte, Juliette Lewis, Jessica Lange, and Joe Don Baker
Filmmaker Martin Scorsese's 1991 feature Cape Fear may not be "top tier Scorsese," but for a paperback thriller it's highly engaging. It's actually a remake of a 1962 film and stars Robert De Niro as a convicted rapist who, upon being released from prison, proceeds to terrorize the family of the lawyer who put him away. De Niro is delightfully unhinged, and Nick Nolte provides a compelling foil. Scorsese's focus here is keeping you, the viewer, on edge for the duration of the film, and it culminates in the masterful filmmaker crafting a pretty stellar action set piece on a boat. This is a pretty fascinating look at Scorsese's more commercial side. – Adam Chitwood
Snowpiercer
Director: Bong Joon Ho
Writer: Bong Joon Ho and Kelly Masterson
Cast: Chris Evans, Tilda Swinton, John Hurt, Jamie Bell, Olivia Spencer, Ed Harris, Song Kang Ho
Much like all of Bong Joon Ho's films, Snowpiercer is a bit of a mix of genres. It's thrilling to be sure, but also darkly funny, dramatic, and even deeply disturbing. Set in an Ice Age post-apocalypse set off by a failed climate control experiment, the entire film takes place within the confines of an ever-running global train that is home to the few survivors. A none too subtle spin on class warfare, Snowpiercer follows the desperate inhabitants of the lower-class posterior of the train, where they survive on disgusting gelatinous nutrition bars (and in truly dire times, something much worse), as they stage a violent coup against the privileged, indulgent elite at the front of the train. Chris Evans turns his Captain America charisma and command to its darkest incarnation as Curtis, the man at the forefront of the rebellion who leads the charge to take over the engine room. Along the way, Snowpiercer travels through the caste system of the train cars, each new carriage a bizarre and fully-rendered habitat of its own, and paints a microcosmic picture of a warped society entirely contained on a single train. It also packs in some visceral combat scenes and an all-timer performance from Tilda Swinton and is all but guaranteed to become a cult classic. – Haleigh Foutch
Molly's Game
Director/Writer: Aaron Sorkin
Cast: Jessica Chastain, Idris Elba, Kevin Costner, Michael Cera, Jeremy Strong, Chris O'Dowd, and Bill Camp
If you like your thrillers to be more entertaining than intense, Aaron Sorkin's directorial debut Molly's Game is a solid bet. One part poker movie, one part legal thriller, one part character drama, the film stars Jessica Chastain as a woman who becomes the target of an FBI investigation after the underground poker empire that she runs for Hollywood celebrities is exposed. The whole thing is based on a true story, and the film involves some tremendously fun poker sequences that'll get your blood pumping. It's maybe not as tight as some of other Sorkin's stuff, but boy is it entertaining. – Adam Chitwood
The Town
Director: Ben Affleck
Writers: Ben Affleck, Peter Craig, and Aaron Stockard
Cast: Ben Affleck, Jeremy Renner, Rebecca Hall, Jon Hamm, Casey Affleck, Chris Cooper, Pete Postlethwaite, and Blake Lively 
Ben Affleck famously turned his career around with his 2007 directorial debut Gone Baby Gone, but he proved he wasn't a one-trick pony with his excellent 2010 crime thriller The Town. The film follows four lifelong Boston friends who rob a bank, only for everything to nosedive from there. But Affleck injects a deep humanity into all of the characters that makes this a surprisingly empathetic saga, which also boasts a swell performance from Affleck (and of course Jeremy Renner, who was nominated for an Oscar for his work). And on a base level, this is just a really compelling and effective thriller. Those set pieces! – Adam Chitwood
Uncut Gems
Directors: Josh Safdie and Benny Safdie
Writers: Josh Safdie, Benny Safdie, and Ronald Bronstein
Cast: Adam Sandler, Kevin Garnett, Julia Fox, Lakeith Stanfield, Idina Menzel, and Eric Bogosian
The must-see thriller Uncut Gems contains quite possibly the best performance of Adam Sandler's career. He plays a Jewish jeweler and gambling addict in New York City's Diamond District who much track down an expensive gem he purchased in order to pay off his debts. The film chronicles his journey pretty much minute-by-minute, with directors Josh Safdie and Benny Safide maintaining a masterful sense of tension throughout. Seriously, from pretty much the first scene to the last this is a nail-biting thriller that will have your stomach in knots but your brain riveted. You've been warned. – Adam Chitwood
Freaks
Writers/Directors: Zach Lipovsky, Adam B. Stein
Cast: Emile Hirsch, Bruce Dern, Grace Park, Amanda Crew, Lexy Kolker
I'm going to save one of the major things that wows me about Zach Lipovsky and Adam B. Stein's Freaks for the very end of this blurb because I would suggest jumping into this story knowing as little as possible. But, do know that this is one of the best character-driven sci-fi thrillers of 2019. The movie features a show stopping performance from Lexy Kolker as seven-year-old Chloe. She's spent her entire life completely isolated from the world inside her home with her father, Henry (Emile Hirsch). He's always told her that the outside world is a dangerous place, but the older Chloe gets, the more tempted she becomes to venture out – and then she finally does. Okay, are you ready for that semi-spoilery detail to further emphasize how wildly impressive this film is? Here it goes; I love a good big-budget superhero film as much as anyone, but if you're looking to see what can be accomplished with a limited budget in the genre, Freaks is an absolute must-see. It's one of those movies that'll have you leaning in more and more with its early curiosities before absolutely exploding with creativity as Chloe discovers more and more about her reality. – Perri Nemiroff
The Gift
Director/Writer: Joel Edgerton
Cast: Jason Bateman, Rebeccal Hall, and Joel Edgerton
If you're looking for a great psychological thriller with a twist, plus one of Jason Bateman's best performances, check out The Gift. Written and directed by Joel Edgerton, the film follows a married couple (Bateman and Rebecca Hall) who move to Los Angeles and are confronted by a man from Bateman's character's past, played by Edgerton. This man begins delivering strange gifts to their house and starts showing up unannounced, but there's much more happening here beneath the surface. This is an excellent contained thriller with some top-notch performances that will keep you on the edge of your seat. – Adam Chitwood
The Guest
Director: Adam Wingard
Writer: Simon Barrett
Cast: Dan Stevens, Maika Monroe, Brendan Meyer, Sheila Kelley, Leland Orser, Ethan Embry, and Lance Reddick
If you thought You're Next was a breath of fresh air to the horror genre, might I suggest that film's director/writer combo's follow-up, a twist on the action-thriller genre called The Guest. One part Terminator and one part classic John Carpenter, the film stars Downton Abbey alum Dan Stevens as a creepy, potentially sinister war veteran who shows up unexpectedly at the home of one of his fellow soldiers, who died in battle. The family can't decide if the titular guest's intentions are good, bad, or a little bit of a both, but as far as the audience is concerned, this is a wildly entertaining riff on classic tropes, with a cheeky finale that'll leave you smiling. So if you're in the mood for something thrilling, a little scary, and a lot of fun, look no further. – Adam Chitwood
Velvet Buzzsaw
Director/Writer: Dan Gilroy
Cast: Jake Gyllenhaal, Rene Russo, Zawe Ashton, Tom Sturridge, Toni Collette, Natalia Dyer, Daveed Diggs, Billy Magnussen, and John Malkovich
The best way to approach Dan Gilroy's crazy Velvet Buzzsaw is to see it as a slasher film that takes place in the art world. Instead of a masked madman rampaging through a summer camp full of horny teenagers, it's disturbing art rampaging through the art scene full of greedy profiteers. The plot centers on a group of art dealers who stumble upon the work of a deceased, criminally insane artist and find that his art could be highly profitable. However, proximity to the art causes other art to come alive and murder those who would seek to make money off art rather than engage with it. Gilroy's targets a very clear, but it never feels like he's preaching at the audience because Velvet Buzzsaw is so much fun. It's a movie with art and commerce on its mind, but never at the expense of giving the audience a good time. – Matt Goldberg
The Killing of a Sacred Deer
Director: Yorgos Lanthimos
Writers: Yorgos Lanthimos and Efthymis Flippou
Cast: Colin Farrell, Nicole Kidman, Barry Keoghan, and Bill Camp
Heads up: There is a chance you will absolutely hate The Killing of a Sacred Deer. But there's also a chance you'll love it. This wholly original psychological thriller hails from The Lobster and The Favourite filmmaker Yorgos Lanthimos and stars Colin Farrell as a cardiac surgeon who secretly befriends a young man (Barry Keoghan), who then subsequently warns him that his entire family will slowly die. This is a weird movie. At certain parts, I didn't know whether to laugh, cry, or vomit—but I wholeheartedly recommend it for its impeccable filmmaking and originality. Just don't say I didn't warn you… – Adam Chitwood
Watch The Killing of a Sacred Deer Here
Bird Box
Director: Susanne Bier
Writer: Eric Heisserer
Cast: Sandra Bullock, Trevante Rhodes, John Malkovich, Jacki Weaver, Danielle Macdonald, Rosa Salazar, Machine Gun Kelley, Lil Rel Howery, Sarah Paulson
Netflix squeezed in one last streaming sensation before the end of 2018 with Bird Box, the star-studded and meme-friendly new thriller starring Sandra Bullock as a mother trying to protect her children in an apocalyptic world Set across two timelines, Bird Box follows a group of survivors through the end of the world after a mysterious force starts causing people to kill themselves on sight. Naturally, that sets up director Susanne Bier for plenty of thrills and gags based on the anxiety of trying to survive without sight (some more believable than others) and she uses the opportunity for all its worth, staging some pulse-pounding set-pieces in the fight for survival. Bullock carries Bird Box with a commanding performance that reminds you why she's an old-school movie star and she's matched by Trevante Rodes, who sets his charm level to "dangerously high" and John Malkovich, who leans into his gift for playing smart men of a nasty disposition that you just can't help but love/hate. — Haleigh Foutch
Apostle
Writer/Director: Gareth Evans
Cast: Dan Stevens, Lucy Boynton, Michael Sheen, Mark Lewis Jones, Kristine Froseth, Sharon Margan
Brace yourself for some bloody, brutal thrills with Apostle, the horror-thriller from The Raid director Gareth Evans, who turns his attentions from breathless action to stomach-churning tension. Legion star Dan Stevens delivers another swing-for-the-fences performance as a man who infiltrates a rural cult that's taken his sister hostage and discovers some deeply disturbing truths behind the utopian facade. Evans' slow-burn pays off with a mighty explosion of viscera, and a strong stomach is required for the blood-soaked finale, which veers from suspense to full-on carnage. — Haleigh Foutch
Cam
Writer: Isa Mazzei
Director: Daniel Goldhaber
Cast: Madeline Brewer, Patch Darragh, Samantha Robinson, Melora Walters, Imani Hakim, Michael Dempsey
A tense thriller about ambition, identity, and survival in the internet age, Cam stars Madeline Brewer stars as Alice, a successful cam girl intent on climbing to the top of the ranks — an ambition that's going rather well until she logs on one day to find she's been replaced by a cheerful doppelganger who's taken her face and her career. From there, Cam follows Alice down a surreal rabbit hole as she tries to discover who's behind her new web clone and how to reclaim her life, building a growing sense of unease and sick helplessness as Alice's reality drops out from under her. Screenwriter Isa Mazzei and director Daniel Goldhaber are a dynamite creative team, who bring a refreshing sex-positive, non-exploitative approach to the often untouched subject matter while staging a dazzling and disorienting plummet through the pitfalls of internet identity and the intensity of ambitious careerism. — Haleigh Foutch
Mute
Director: Duncan Jones
Writer: Michael Robert Johnson
Cast: Paul Rudd, Alexander Skarsgard, and Justin Theroux
Mute is a weird-as-hell movie, but if you've ever wanted to see Paul Rudd play a despicable character and knock it out of the park, this is for you. The second in an unofficial trilogy of loosely connected films, this thrilling sci-fi noir follows in the footsteps of Duncan Jones' Moon and takes place in the year 2035. Alexander Skarsgard plays a mute bartender named Leo searching for the woman he loves who has mysteriously disappeared. Rudd and Justin Theroux, meanwhile, play pretty deranged surgeons who play a major role in the film. Mute is a gnarly film that doesn't exactly offer up an optimistic portrait of the future, but if you're on its wavelength it's a darkly fun ride. – Adam Chitwood
Berlin Syndrome
Director: Cate Shortland
Writer: Shaun Grant
Cast: Teresa Palmer, Max Riemelt,
Clare Havel (Teresa Palmer) is a young Australian photojournalist on vacation in Berlin. She's living the dream. Taking in the sights, falling in love with a new city, and just maybe falling in love with a handsome local man, Andi (Max Riemelt), who strikes up a passionate romance with her. But after she goes back to his place for a romantic night, she wakes up to the next morning to realize he's locked her in his apartment on his way to work, and with a slow dawning terror, she understands that he never intends to let her out. This is how we enter Berlin Syndrome, Cate Shortland's taut thriller, which takes us through every step of their courtship and Clare's subsequent imprisonment in a slow burn portrait of psychological terror and the human capacity for survival.
Palmer is excellent in the role of a smart woman in captivity, who discovers new depths of strength with each passing day, and Shaun Grant's script gives her great material to work with, never treating Clare like a fool. She makes clever, assertive choices the whole way through, a fact that incites you to root for her and drastically notches up the tension at the same time. Her instinct for survival is met by Andi's capacity for cruelty, unfolding a bit each day as Clare realizes how dire her predicament truly is. Consummately tense and emotionally challenging, Berlin Syndrome kicks up a slow boil battle of the wits that constantly notches up the dread and pays off in a breathless finale. — Haleigh Foutch
The Derided Ending of 'Wonder Woman' Was Demanded by WB, Says Patty Jenkins
The director originally wanted something more toned down.
About The Author
The Best Thrillers on Netflix Right Now (November 2020)
https:///best-thrillers-on-netflix-right-now/ The Best Thrillers on Netflix Right Now (November 2020)
Movie Download Downloader Netflix How Movie Download Free App Free Hd App Sites From Youtube Sites Free Hd Apk Website Online Best Site Bollywood In Hindi Website New Best App Utorrent By Utorrent Movie Download Google