Science & Technology
The deadly eruption of Mount Semeru was caused by rain and storms, making it much more difficult to predict.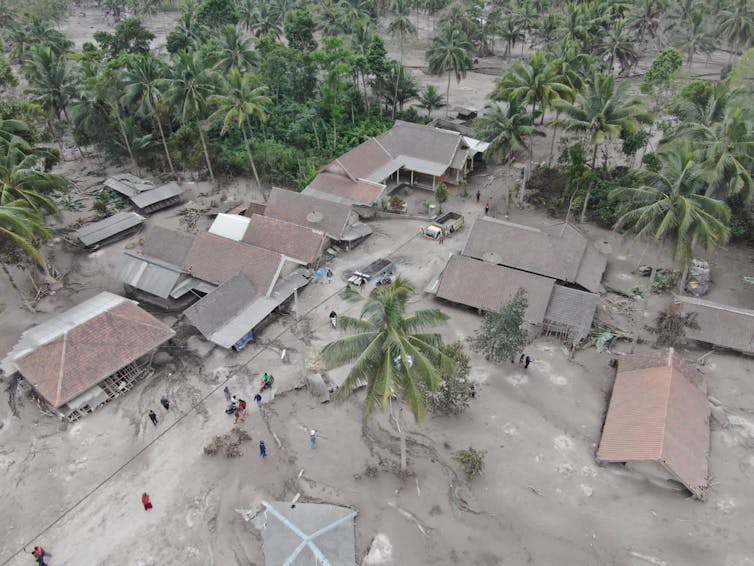 Saturday's eruption of Mount Semeru in Indonesia is tragic 22 people, 22 more were missing and 56 were injured.is more than 5,000 people Due to the eruption, more than 2,000 people were evacuated to 19 shelters.
The Saturday eruption produced a volcanic ash eruption of up to 15 km in the atmosphere with high temperatures. Pyroclastic flow – A dense, fast-moving cloud of solidified lava, ash, and gas.Volcanic mudflow called Lahar It also rolled down the steep slopes of the volcano. Heavy ashes covered nearby villages, dropping some areas into temporary darkness.
Several villages were buried in volcanic material and debris up to 4 meters, more than 3,000 buildings were damaged, and the Gradak Perak Bridge connecting Lumajan and the nearby city of Malang collapsed.
Volcano Observatory Aviation Notice (VONA) since then report In addition, pyroclastic flows flow down the slopes of the volcano, and volcanic ash eruptions reach 4.5 km above the summit. There are also reports of lava flows at the summit crater.
Semeru is one of the most active volcanoes on Java Island, with active volcanoes active in 74 of the last 80 years.The current eruption stage of the volcano is 2014Frequent volcanic ash plumes are released hundreds of meters above the crater, resulting in pyroclastic flows and sparkling lava avalanches.
Unexpected large-scale eruption
However, the eruption on Saturday was unexpectedly much larger than the background of the ongoing activity. Eko Budi Lelono, Secretary of the Geological Agency of the Ministry of Energy and Mineral Resources, said thunderstorms and sustained rains eroded parts of the volcano. Lava dome – A "plug" of solidified lava at the top. This caused the dome to collapse and cause an eruption.
The collapse of the lava dome is a common trigger for volcanic eruptions and is behind the most deadly eruptions in history. The collapse of the unstable dome of solidified lava is like removing the top from a bottle of frothy drink and decompressing the system to cause an eruption. The lava dome can collapse under its own weight as it grows. Or, as in the case of Mount Semeru, it can be weakened by external weather conditions.
The fact that Saturday's eruption was caused by external factors rather than the internal state of the volcano would have made it more difficult to predict this event.
Volcano surveillance usually relies on signs of increased anxiety within the volcano. Increased seismic activity may indicate that magma is moving underground. Another warning sign is a change in the temperature or type of gas emitted. Occasionally, small changes in the shape of volcanoes and lava domes can be detected on the ground or from satellites.
Another deadly and difficult-to-predict explosive eruption Happened in 2019 In Fakari (Whakaari), New Zealand. The event was difficult to predict because it was believed to have been caused by an explosion of pressurized steam rather than magma.
---


read more:
Why White Island erupted and why there was no warning


---
Symbiosis with active volcanoes
As the world's population grows, more and more people live near active volcanoes. According to one estimate Over 1 billion people (14% of the people on earth) Live within 100km of an active volcano.
In Indonesia, more than 70% of the population lives within 100 km and boasts an astonishing population of more than one of the country's 130 active volcanoes, or 175 million.is more than 8.6 million Indonesians live within 10 km of an active volcano and are within the deadly pyroclastic flow.
---


read more:
Under the Volcano: Predict Eruptions and Deal with Ash Rain


---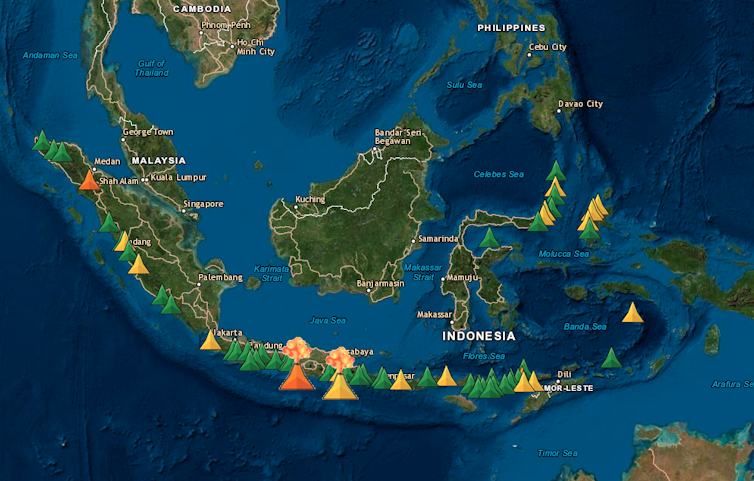 The fertile soil commonly found near volcanoes means that these communities need to balance their livelihoods and risks. Monitoring dozens of active volcanoes poses ongoing challenges for Indonesian volcanic monitoring and disaster management authorities.

Heather Handley is funded by the Australian Research Council. She is a female co-founder of the Global Environmental Sciences Australasia (WOMEESA) and co-founder of the Future of Earth Festival. Heather is a councilor of the Australian Geological Society.
---
originally conversation..


The deadly eruption of Mount Semeru was caused by rain and storms, making it much more difficult to predict.
http://www.australasianscience.com.au/article/science-and-technology/mount-semerus-deadly-eruption-was-triggered-rain-and-storms-making-it The deadly eruption of Mount Semeru was caused by rain and storms, making it much more difficult to predict.