Games
The Elder Scrolls: Blades updated (version 1.10), patch notes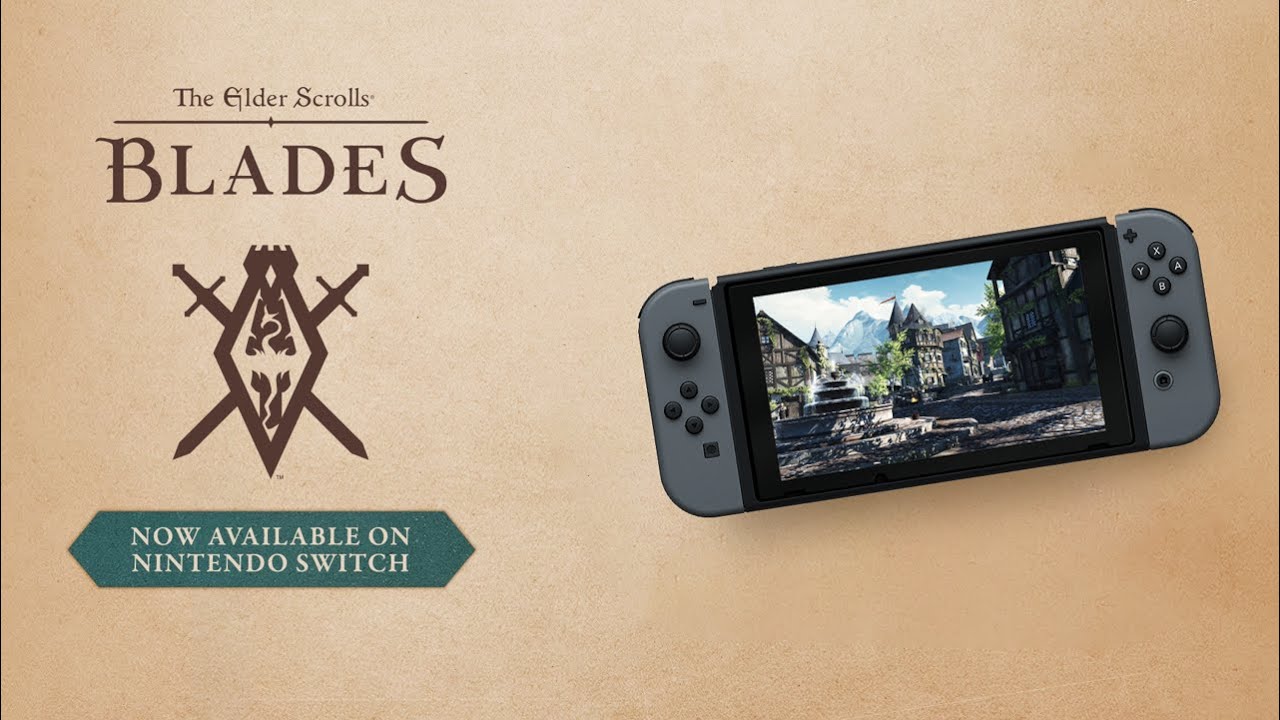 The Elder Scrolls: Blades has received the latest update to Switch. Version 1.10 includes new event quests, improvements, bug fixes and more.
Below is a complete patch note:
New event quest!

Two new events await players on the land beyond the Cursed Portal.
Complete these events and defeat Mad God's own Golden Saints to win Sigil.
Keep in mind that there will be more events next month!

Celebrate the New Life Festival!

Enjoy daily events from December 24th to January 2nd.
Be sure to collect free Stone Tooth Bash Chicken Decorations from the store.

New winter sale bundle!

New Life Bundle: 1,000 gems, 50,000 gold, 2 new life banners, 2 peridot beacons, 2 garnet beacons.
Saturalia Bundle: 4,750 gems, 20 scrolls of resurrection, Saturalia tree, Grand Saturalia tree, Saturalia gloves.
Celebration Dragon Bundle: One Legendary Chest, 9,000 Gem, Dragon Snow Globe, Ice Dragon Bust.
Golden Life Bundle: 1 Golden Chest, 1,100 Gem, Storm Cloak Banner.
Elder Life Bundle: 1 Elder Chest, 1,925 Gem, Ice Unicorn, Ice Cagit.
Legend Life Bundle: 1 Legendary Chest, 4,600 Gem, Ice Mammoth, Ice Elk.

New mentor pack!

A special offer for level 11-20 players from the old grizzling blade master.
Mentor Pack: Enforcer Breast Plate, Ax of Ancestors, 25,000 Gold, 900 Gem, 10 Scrolls Revival, 450 Copper, 1,000 Timber, 1,000 Limestone.

New work of Sigil store!

Complete the Golden Saint weapon set.
New Legendary Item: Purifier Cocoon

Improvement points

Quest Map: Improved camera pan when using maps.
Quest: Added a label to the exit of the dungeon.
Quests: Players will now be able to receive a fourth quest to find the Sorcerer King's hideout, even if the hideout has already been placed.

Bug fixes

Arena: Fixed a player-side block animation that wasn't displayed correctly.
Menu: Fixed a bug where players would be control-locked in the Level Up Reward menu.
Menus: Fixed crash and control lock issues on various menus and interface screens.
Quest Map: Fixed a crash caused by reorienting the device before the quest icon was loaded
Quest Map: Fixed a bug where the skull difficulty was not displayed for some quests / jobs
Quest Map: Unlock the quest to find the Sorcerer King's hideout that is now correctly displayed on the map.
Switch: Fixed Nintendo Switch authentication issue
Switch: Updated switch controller blocking procedure
The Elder Scrolls: Blades are available for Switch via the e-shop.
Thanks to Cameron for the tip.
Source
Relation
The Elder Scrolls: Blades update out now (version 1.10), patch notes