Science & Technology
Tigo Energy presents Key Energy's roof space usage, monitoring, and safety solutions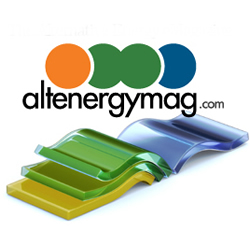 The Italian trade fair features a Tigo Flex MLPE product range and a module-level monitoring platform.
Tigo Energy, Inc., the world leader in the solar industry for flex module level power electronics (MLPE). Announced today that it will be exhibiting at Key Energy in Rimini, Italy. Tigo representatives will showcase all TS4 FlexMLPE devices, including the recently released TS4-AO, which is compatible with all PV modules up to 700Wp, and the Tigo Energy Intelligence (EI) software platform. The combination of these products makes it the most cost-effective and advanced solution for optimization and module-level monitoring of small to large solar projects.
"Key Energy is a big event for us and we're happy to meet our customers in person, especially right after we released a restyled layout for our home and storage applications on the new EI software platform," said Mirko Bindi. Stated. Vice President of EMEA Sales and MD Europe at Tigo Energy. "In addition, the new TS4-AO with a maximum power rating of 700 Wp covers all modules currently available on the market, which allows customers to optimize their systems with sub-optimal exposures in Italy. You can apply a 110% Super Bonus to maximize both. Investment and available roof space guarantee the best possible performance. "
During the event, Tigo will host two sessions with Insun, an innovative cloud-based solar design tool for PV professionals, with tens of thousands of users worldwide. In this session, we will explain the platform design phase to the installer and simulate the most accurate and efficient PV forecast. To understand how the Tigo Optimizer contributes to system performance, Key Energy participants will have access to the Tigo booth (B7.076) on Wednesday, October 27th and Thursday, October 28th.
"Insun aims to enable users to experience the highest performance and efficiency through a complete and reliable all-in-one engineering platform," said Marco Ferrarini, founder and CEO of Insun. "We are working with Tigo to integrate computing capabilities with timely management of optimized dynamics to further deliver the best performance and expand the reach of users in the market."
For more information on the Tigo FlexMLPE solution and the Tigo Energy Intelligence monitoring platform, visit Key Energy's Tigo Energy (Quartiere Fieristico di Rimini, Italy, Pavilion B7, Booth 076) from Tuesday, October 26, 2021 to Friday, October 29, 2021. .. .. Use this link to contact the Tigo team before the event.
About Tigo Energy
Tigo Energy is a world leader in Flex MLPE (Module Level Power Electronics) with innovative solutions that increase solar energy production, reduce operating costs and significantly improve the safety of solar energy systems. The Tigo TS4 platform maximizes the benefits of solar and provides customers with the most scalable, versatile and reliable MLPE solution available. Tigo was founded in Silicon Valley in 2007 to accelerate the adoption of solar energy around the world. The Tigo system operates on seven continents and produces reliable, clean, affordable and safe solar energy with gigawatt hours each day. Tigo Energy is dedicated to working with our global team to create the best MLPEs on the planet and enable more people to enjoy the benefits of solar. Find us online at www.tigoenergy.com.
Tigo Energy presents Key Energy's roof space usage, monitoring, and safety solutions
http://www.altenergymag.com/news/2021/10/21/tigo-energy-to-showcase-solutions-for-roof-space-usage-monitoring-and-safety-at-key-energy/36116 Tigo Energy presents Key Energy's roof space usage, monitoring, and safety solutions