Games
Top 10 games to appear on PC in December
Today we have some important news. In fact, there are multiple video games out this month.
Yes, that one video game is pretty big and arguably the most featured game in December of this year, but that doesn't mean that everyone is trying a bit to play it. You may not be interested in the Deus Extra RPG, Cyberpunk 2077. You might want a gangster, an underwater puzzle, or a double-headed dog.
Therefore, if you are one of such people and are looking for a new game to play during the festival, please see the list of top 10 video games to play on your PC this December.
If you like videos that match words and music, please watch this video. But if you like the text, then continue reading.

To experience this #content, you need to enable targeting cookies. Yes i know sorry.
Manage cookie settings

Cyberpunk 2077 (December 10th)
OK. Despite the nine other games on this list for sale, Cyberpunk 2077 is still the most anticipated game of the year and perhaps the most anticipated game of the last few years. But what can we say more about it at this stage? Even if you're not interested, you should have a good understanding of everything you need to know about CD Projekt Red's open-world role-playing FPS.
I know that one of the Keanu Reeves bikes can run around a night city like California. You know you can choose your character's nipples and teeth.And despite marketing showing Tiny Amount of bloodshed, I've already heard that you can get the game done without killing anyone.
all right. You are no longer interested in talking about it. You just want to play it. And thankfully, we've had the last delay (touchwood) so far, so we don't have to wait.
Immortals Phoenix Slying (December 3rd)
Immortals Fenyx Rising has the potential to be the best Christmas game on this list as it offers something that everyone else doesn't have. It's a fun game for the whole family.
This cartoon-style action-adventure teaches Greek mythology without talking to young people. Narrator Zeus and Prometheus aren't exactly modern Morecambe & Wise, but they still give moms and dads something to laugh at with a few cheeky one-liners. Puzzles and combat are challenging enough to test players of all ages.
Is it as revolutionary as the Breath of the Wild? No. Is it fun enough to enjoy the game and everything the game offers (such as weapons that won't break in a few hits)? 100 percent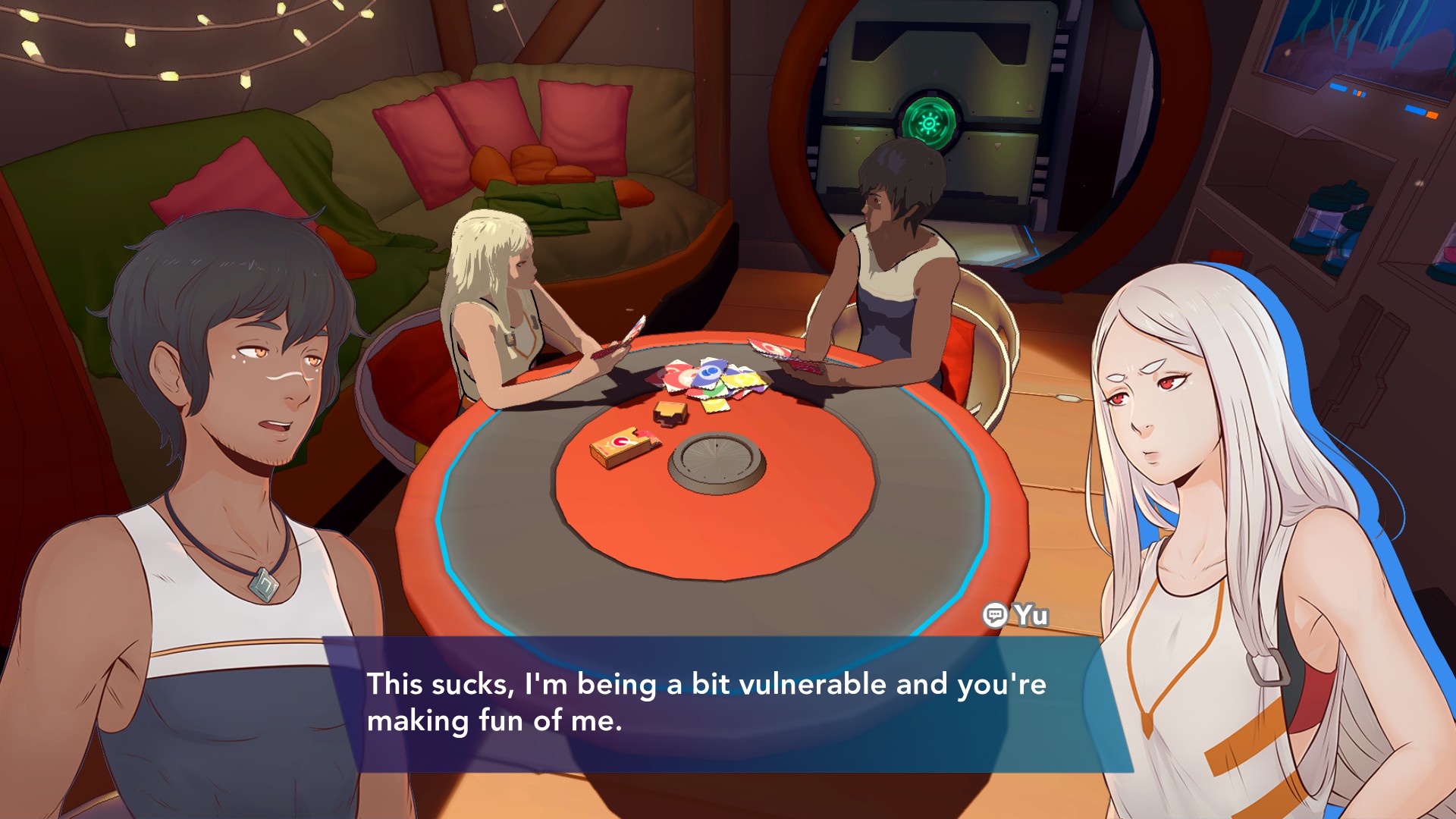 Haven (December 3rd)
Video game romance is often a dress-up version of desire. Sex is a reward for players who have a positive impact on their libido meters by choosing blue words instead of red words. However, the SFRPG and visual novel Haven is different. For example, that core relationship is already established by the time you start the game.
So Kay and Yu clearly love each other, but they're past their honeymoon. There is a debate about what they cook for dinner, a debate about who intended to classify electricity, and that type of thing. It's more relevant.
Of course, the ancient beasts that fight across fantastic planets are a little hard to recognize. Still, as with this beautiful alien landscape, real-time tactical battles look interesting.
Until the end (December 9th)
Unto The End is inspired by things like Limbo and Inside, but with a focus on combat. However, this is not a 2D hack and slasher. UntoTheEnd is not blindly wielding a sword, but reading and reacting to what the enemy is doing. Blocking is paramount to success, as most battles can end with a few hits.
However, bartering skills are just as important. Providing something of value to the attacker will completely avoid some battles.
If that alone isn't intriguing, is it snowing so much that you don't like White Christmas?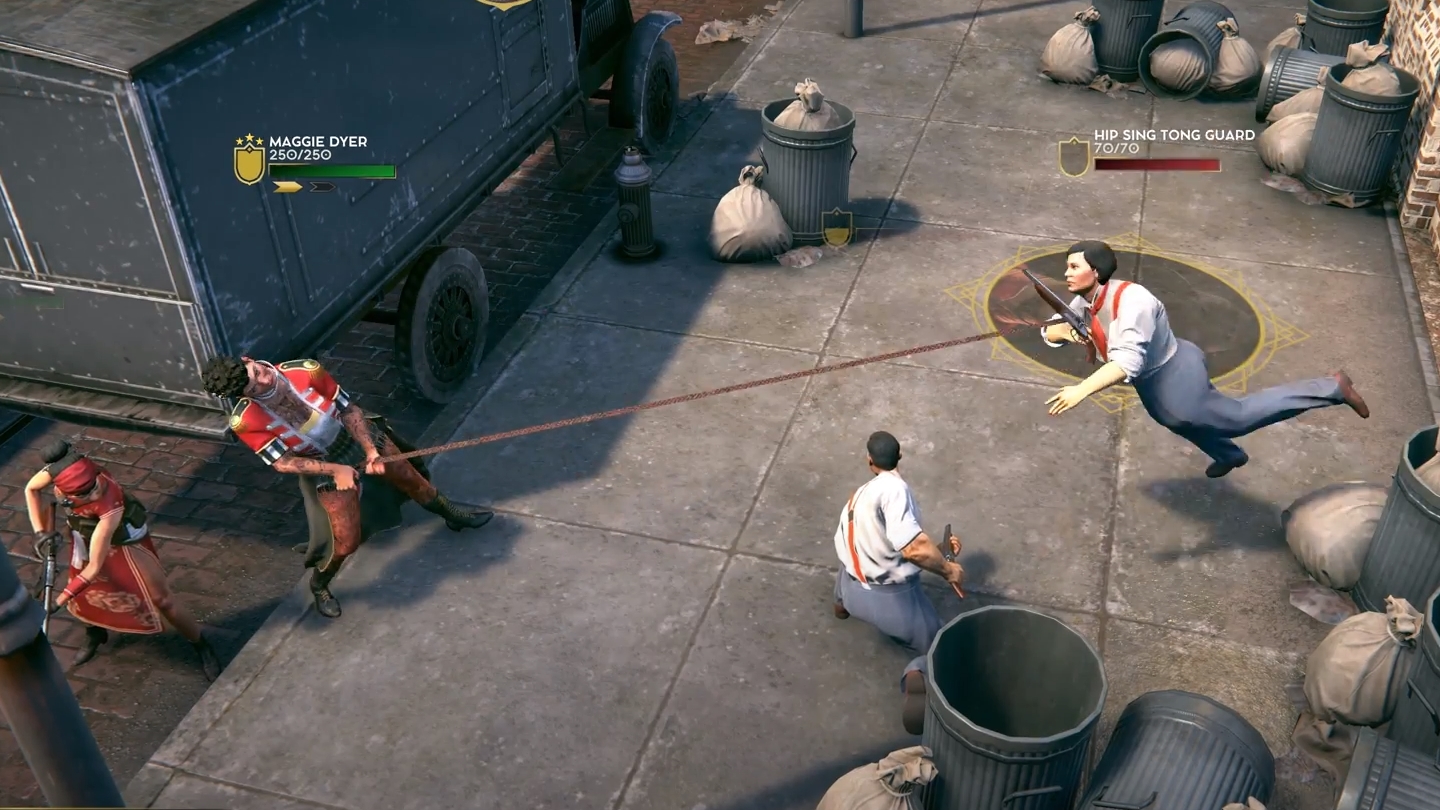 Empire of Sin (December 1st)
Imagine for a moment that humans couldn't get off as much Blossom Hill as possible on the 25th. Scary, I know. But during the Prohibition era of the 1920s, it was something the general public had to deal with. It was a dark time before affordable wines were available.
Your goal in the strategy management game Empire Of Sin is to build a business empire and flood the city of Chicago with illegal liquor. Unsurprisingly, head to head with the masterminds of other crimes. This can lead to XCOM-style turn-based shootouts. Alternatively, you can play the peacekeeper and trade with them while sitting.
Empire Of Sin is an ambitious genre mashup with settings for everyone who loves Scorsese movies. The amount of system you're playing can certainly feel a bit confusing, and there are certainly some bugs at startup, but with some patches, Empire Of Sin you drink I think you can get excited about rowing as many bottles as you do during the Merry Season.
fog! (December 3)
Brothers: Like the story of two sons, but perhaps more emotionally, Fogs sees you controlling both ends of a cute, yet clearly wrong, two-headed dog. You need to level up, chew, and bark to solve puzzles that obviously confuse stupid one-brained puppies.
If you're curious, you can also play this together. Control one head and your loved one controls the other. It could end with a discussion of who controls which head, but what would Christmas be without an unnecessarily heated discussion of the trivial things?
El Hijo – Wild Westtail (December 3rd)
This stealth game offers toys such as real toys instead of night vision goggles and camouflage rucksacks. Since you are playing as a 6 year old boy, there are hoisting soldiers, bottle rockets and slingshots to avoid the guards. I think the developers talked about the silent pistol and piano wire, but in the end I think they made the right choice.
El Hijo – Wild West Tale is located somewhere between the Metal Gear Solid and the Untitled Goose Game, much more playful than the former and more serious than the latter. I now only want Hideo Kojima to rotate the heavy west around a big bird.
Call of the sea (December 8)
Call Of The Sea is a gorgeous first person puzzle game where you find your missing husband and put you in a paradise on a lush island. However, as the developer Out Of The Blue states that he was inspired by HP Lovecraft while creating the game, it probably isn't all.
But don't think this is a horror game. It's more like a mystery to unravel than a jumping game.
Medal of Honor: Above and Beyond (December 12)
If you have a VR headset and are looking for Band Of Brothers-y, there is always the Medal of Honor: Above and Beyond. Above And Beyond, the first game in the series since Warfighter in 2012, takes players to Europe, devastated by the war of the 1940s, and shoots the Nazis (again).
As the game progresses (which can be as interesting as the real game), Respawn unlocks a small interview with World War II veterans and survivors. To do.
If you're looking for frivolous entertainment during a celebration, it's probably not what you want. Still, you can see Cars 3 many times before you need something a little plump.
Games I missed from the beginning of this year (January 1st-November 30th)
You rarely played everything that came out in 2020. I know I didn't play. Did you miss it when Desperados 3 went on sale? Now is your chance to play a cowboy. Didn't you catch the winning return of Streets Of Rage? Aboard. Will a paradise killer let you pass by? Is the correct answer.
There are some great video games out there in December of this year, but keep in mind that this was a pretty decent year for video games. Now is a good time to hit your backlog.
I hope you have a great time with whatever you decide to play in December. But please tell us what you are looking forward to getting in December. Is it all about cyberpunk for you, or did you look at something else?
function appendCarbon() { !function(a,l,b,c,k,s,t,g,A){a.CustomerConnectAnalytics=k,a[k]=a[k]||function(){ (a[k].q=a[k].q||[]).push(arguments)},g=l.createElement(b),A=l.getElementsByTagName(b)[0], g.type="text/javascript",g.async=!0,g.src=c+"?id="+s+"&parentId="+t,A.parentNode.insertBefore(g,A) }(window,document,"script","//carbon-cdn.ccgateway.net/script","cca",window.location.hostname,"04d6b31292"); }
function runMormont() { var s = document.createElement('script'); s.type="text/javascript"; s.async = true; s.onload = function() { triggerMormont() }; s.src="https://cdn.gamer-network.net/2018/scripts/mormont/v2.23.0/mormont.js"; document.getElementsByTagName('head')[0].appendChild(s); }
function runSAK() { var s = document.createElement('script'); s.type="text/javascript"; s.async = true; s.src="https://sak.userreport.com/gamer-network/launcher.js"; s.id = 'userreport-launcher-script'; document.getElementsByTagName('head')[0].appendChild(s); }
function runSkimlinks() { var s = document.createElement('script'); s.type="text/javascript"; s.async = true; s.src="https://s.skimresources.com/js/87431X1560958.skimlinks.js"; document.getElementsByTagName('head')[0].appendChild(s); }
function youtubeParser(url){ var regExp = /^.*((youtu.be/)|(v/)|(/u/w/)|(embed/)|(watch?))??v?=?([^#&?]*).*/; var match = url.match(regExp); return (match&&match[7].length==11)? match[7] : false; }
function runBBMVS() {
jQuery('article main iframe').each(function(){ src = jQuery(this).attr('src'); if(src) { check_yt = youtubeParser(src); if(check_yt){ jQuery(this).attr('id', 'yt-' + check_yt); jQuery(this).attr('data-yt-id', check_yt); jQuery(this).addClass('yt-embed'); } } }); var promises = []; jQuery('article main iframe.yt-embed').each(function() { check_yt = jQuery(this).attr('data-yt-id'); (function(replace_yt) { promises.push(jQuery.getJSON( "https://gamernetwork.bbvms.com/json/search?query=%22" + replace_yt + "%22&context=all", function( data ) { if(typeof data['items'][0] !== 'undefined' && typeof data['items'][0].id !== 'undefined') { yt_video = jQuery('#yt-' + replace_yt); jQuery(yt_video).attr('data-bbvms-id', data['items'][0]['id']); }; })); })(check_yt); }); Promise.all(promises).then(function( data ) { first_yt = true; jQuery("[data-bbvms-id]").each(function() { yt_video_wrapper = jQuery(this).parent(); if(first_yt) { playout_id = 'rock_paper_shotgun_autoplay'; first_yt = false; } else { playout_id = 'rock_paper_shotgun'; } jQuery(yt_video_wrapper).after('
'); jQuery (yt_video_wrapper) .remove ();});});} function runFacebookPixel () {! function (f, b, e, v, n, t, s) {if (f.fbq) return; n = f.fbq = function () {n.callMethod? n.callMethod.apply (n, arguments): n.queue.push (arguments)}; if (! f._fbq) f._fbq = n; n.push = n; n.loaded =! 0; n.version = '2.0'; n.queue =[]t = b.createElement (e); t.async =! 0; t.src = v; s = b.getElementsByTagName (e)[0]s.parentNode.insertBefore (t, s)} (window, document,'script','// connect.facebook.net/en_US/fbevents.js'); fbq ('init', '700623604017080'); fbq ('Track','PageView');}