Games
Torchlight III receives "Snow & Steam" update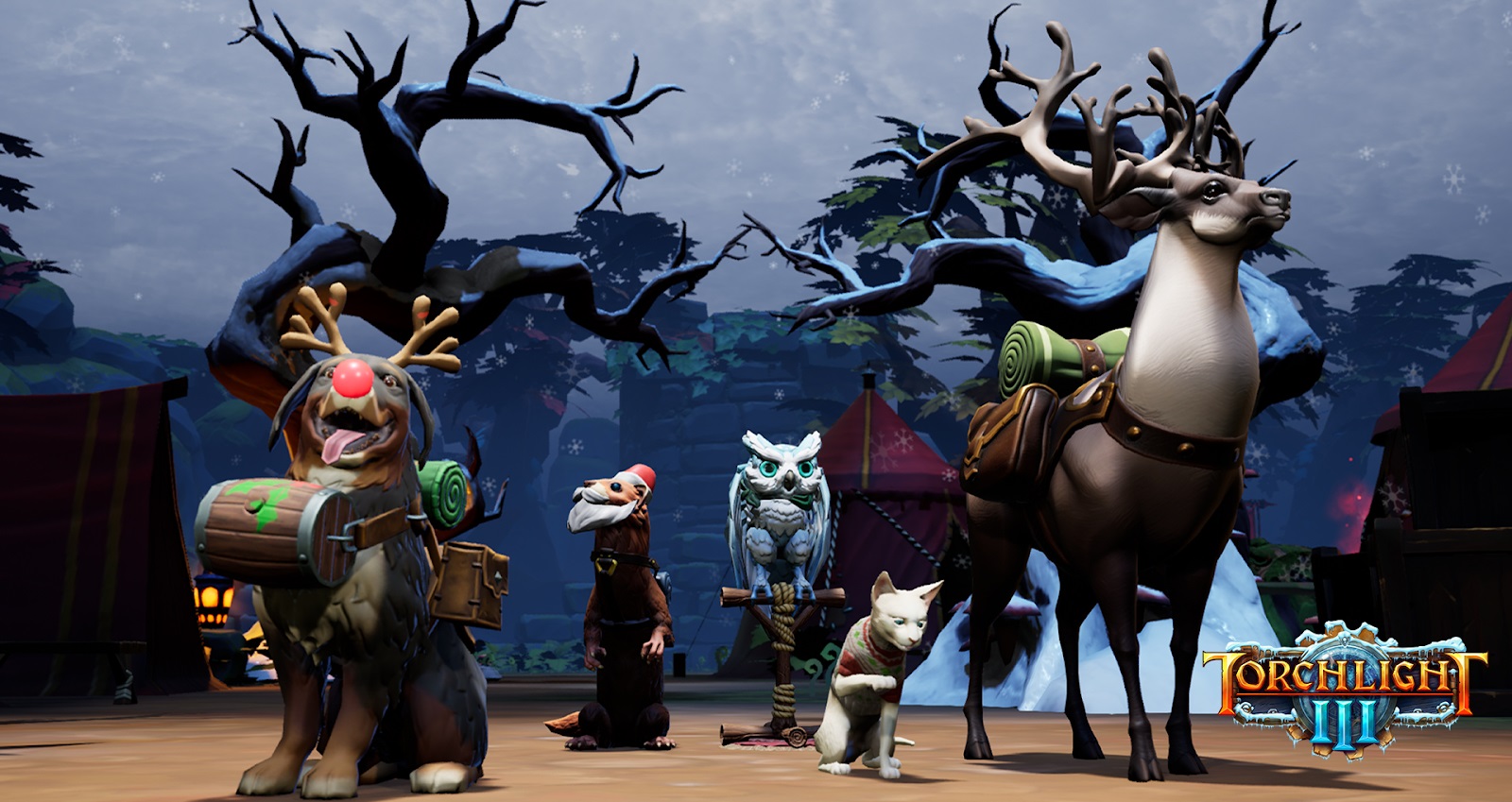 Torchlight III offers a major "Snow & Steam" update, available on Switch. 4 hilarious pets and 1 furry companion hilarious variant, 11 new legendary items (including 5 new ice weapons), legendary armor set, festive new fort decoration , Featuring a new "style station" to customize the look of your character. More. This is done in addition to improving the quality of life, including a renewal of the Forged class, a change to Fazeer's Dun'djinn, and other hidden secrets.
Here's an overview of the updates and trailers:
This update adds a new limited-time "Snow & Steam Contract" that allows players to spend their vacation with two new fur companions, Frost Owl and Ugly Sweater Cat. Players who advance this deal will receive additional content such as snow-based fort decorations and various rewards. This limited-time deal is only available during the holiday season, but unlocked items will be permanently available to players who acquire them during that period. In addition, players can also find two new pets, the adorable reindeer and Jolly Ferret, and a special winter vacation-themed variant of the beloved retriever pet in the frontier and dungeon.

While hacking and slashing the frontier, players can experience the joy of getting five new legendary weapons. The four weapons (North Mace, Glacier's Edge, Frostwall, and Myril General) are part of the Arctic Army's weapon set, including a unique weapon, Toymaker's Tool. Players can also find winter weave armor sets with lucky adventure skills, giving them + 20% item luck and 10% movement speed for 30 seconds when they defeat an elite enemy. New Winterweave items will be permanently added to the game and can only be found by characters level 47 and above. Two new rare helms, a frost foam head that turns the player's head into a snowman's head and an elfin cap, have been added to further draw the player into the holiday spirit.

In addition, Snow & Steam brings an improved quality of life for all players to enjoy. Forged classes are gaining some momentum with major combat upgrades and new HUDs to make them more viable. Fazeer's Dun'djinn has also received adjustments, including more affixes and rewards. There have also been changes to the fort system, including a new "style station" that is available as soon as the player unlocks the fort. The new station introduces transmog and dye features that allow players to customize the look and color of their gear.
If you are interested in the full patch notes for the new Torchlight III update, go ahead. here.
Source: Perfect World Entertainment PR
Relation