Games
Torchlight III'Snow & Steam' Winter Update adds new pets, legendary weapons and more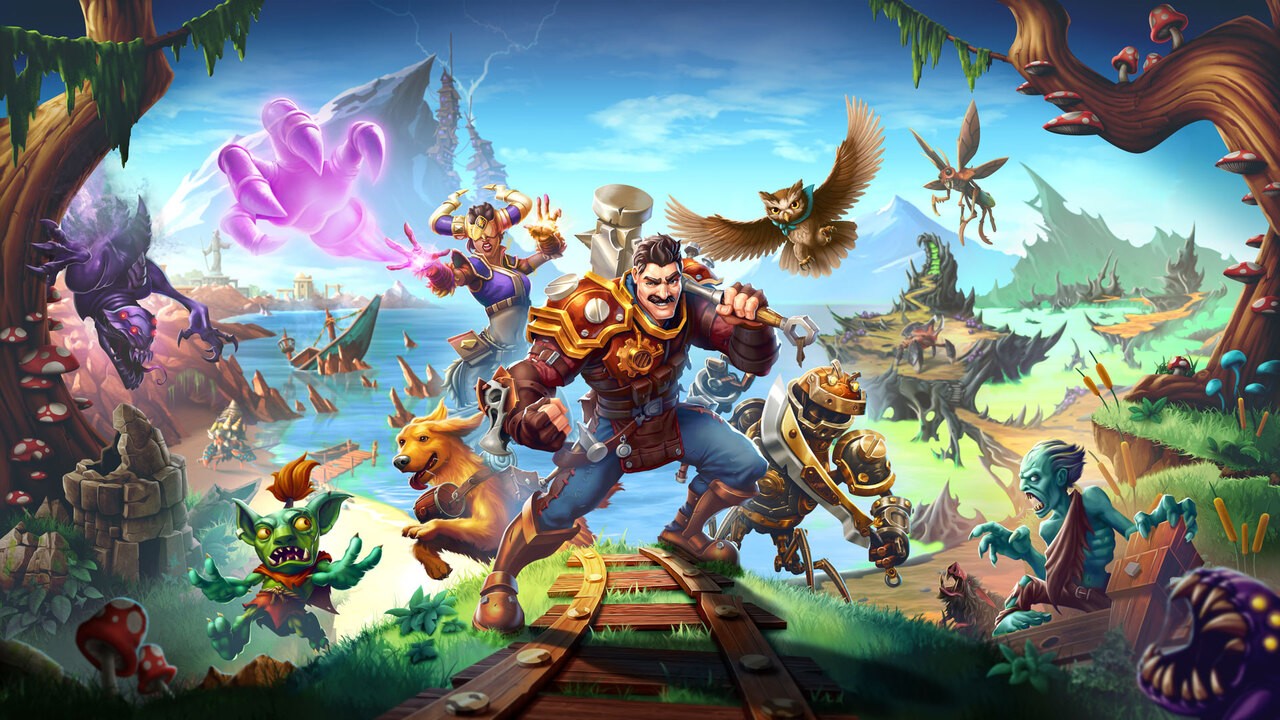 An all-new (and completely free) update is coming to Torchlight III with lots of winter-themed merchandise that players can check out.
Called "Snow & Steam," this update introduces four new pets, new gear, new fort decorations, Forged-class rework, and changes to Fazeer's Dun'djinn. Below is a complete overview of all the changes and some nice screenshots of the winter.
check it out:
Main functions:
-Winter-themed pets: 4 new pets and 1 new pet variation. Available for a limited time.

4 new pets
-Ugly sweater cat with unusual pet skills: electrostatic discharge.
-Frost Owl with Legendary Pet Skills: Summons
-Jolly Ferret with unusual random pet skills.
-Reindeer with magical random pet skills.
New pet variations
-A red-nosed retriever with legendary random pet skills.
Five pet skills have also been added!
-assemble! : The player's pet deals 50% of the damage of the weapon, has 50% of the health, and summons the legendary owl, alpaca, wolf, and cat spirit with a lifespan of 12 seconds.
-Wet Kiss: The player's pet attack has a 50% chance of slowing the enemy's attack and movement speed by 30%.
-Zumiez: When a player's pet defeats an enemy, you get a 50% attack power and movement speed bonus for 8 seconds.
–Dasher: Gain 40% evasion for 6 seconds each time a player's pet is damaged (12 second cooldown)
-Mine: Leaves the surprise that the player's pet does the job and provokes the enemy. When you die, it will explode in a small area with 150% weapon damage.
New gear:
-Five brand new legendary weapons
-Four weapons that are part of the Arctic Weapon Set: North Mace, Glacier's Edge, Frostwall, Myril General
-Along with one unique weapon: Toymaker's Tool.
One new armor set: Winterweave armor set
-Has a lucky adventure skill that gives + 20% item luck and 10% movement speed for 30 seconds when a player defeats an elite enemy.
-Items included in the Winterweave set will be permanently added to the game and can only be found by characters level 47 and above.
Two rare helmets:
-Frost Foam Head: Equipping a helm turns the player's head into a snowman's head.
-Elfin cap
Forged rework
The Forged class has undergone major fixes in this update. Not only did players notice new elements of the HUD, but some skills were changed, and Forged's general approach received other enhancements to make it a more viable class.
New steam mechanic to increase movement speed
-Steam is displayed right next to the heat bar and is generated by releasing heat. Venting a full heat bar produces a full steam bar that slowly decays over time and increases forging speed.
–Steam enhances basic attacks with special bonus proc effects that use Steam:
-For melee basic weapons, a conical steam explosion will do damage when swinging.
-For ranged basic weapons, a steam projectile that penetrates at launch is fired.
New winter-themed fort decorations added to the limited-time "Snow & Steam" deal:
Items: Snow, Snowy Square Block, Snowy Arch Block, Snowman, Igloo, Snow Candle, Festive Arch, Festive Pillar, Trevail Point Snow Globe, Wreath, Stove, McTyre's Cove Snow Globe, Grandfather Clock, Banquet Feast, Cider Service, Holiday Tree , String lights, cocoa stands, dwarf nutcrackers, echo landing snow globes, holiday gifts.
-Wardrobe: 4 candy houses per class.
New style station
When the player unlocks the fort, the style station becomes available. The new station introduces transmog and dye features that allow players to customize the look and color of their gear. Players can grab gear during their adventures and complete a large library of fashionable transmog options to get new styles and dyes.
Fazeer's Dun'djinn Update: Fazeer's Dun'djinn has many improvements, including various affixes, an improved quest system (no more missing quest items!), Increased rewards / difficulty, and more. It was. The main improvements are as follows.
–Fazeer appears in front of his lounge in the fortress.
–Fazeer's Dungeons is now available in hub areas such as Firebelly Village, Acrid Plains and Machineworks.
-More diverse bosses.
-Most Fazeer Dun'djinn checkpoints have a wider variety of bosses. About 45 bosses instead of 8 possible bosses.
-Damage from monsters increases as players enter Fazeer's Dun'djinn, increases faster with each level, and stops at a higher value than before.
Huh!
Let us know in the comments below if you plan to check out all of this lovely new Torchlight III content. Read the base game review for more information.
https://www.nintendolife.com/news/2020/12/torchlight_iii_snow_and_steam_winter_update_adds_new_pets_legendary_weapons_and_more