Business & Investment
Truck drivers strongly dislike the idea of ​​a driver's camera in the driver's seat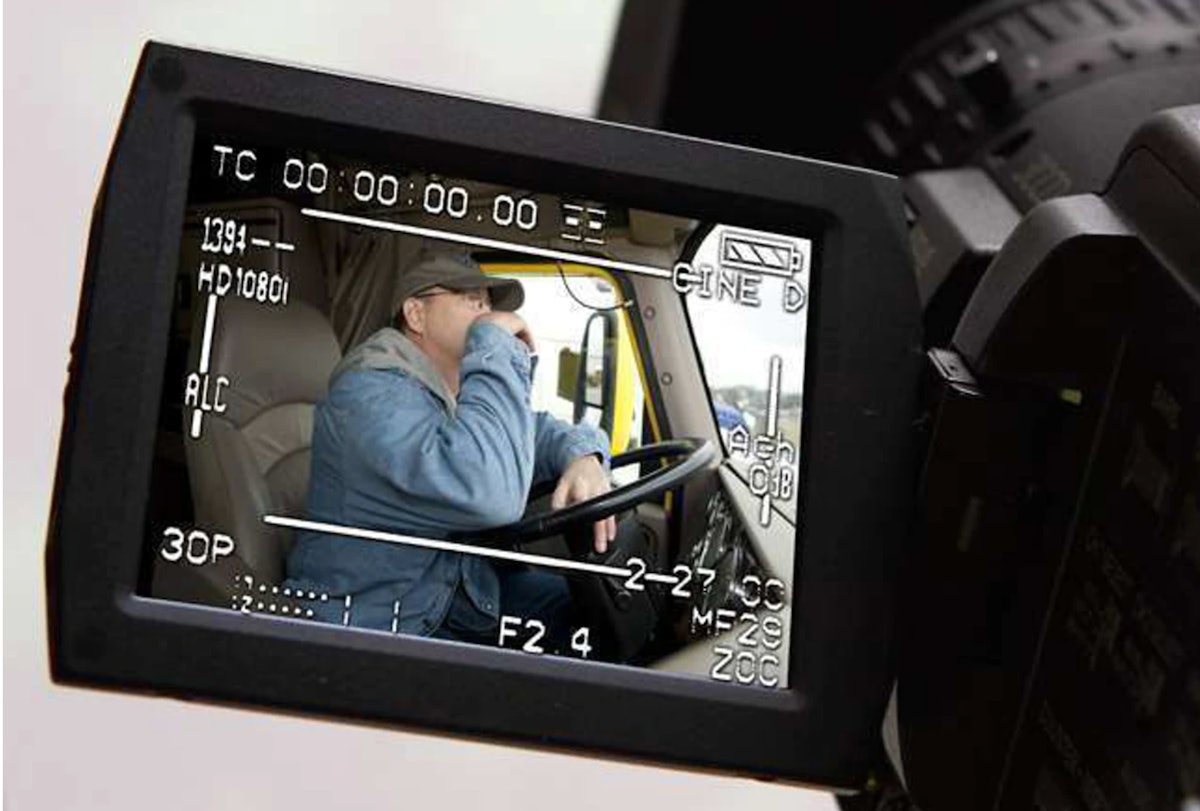 It was a simple question, but it was a question that received a lot of feedback from the readers of Truckers News. very strong.
I recently asked, "What do you think about inward-looking cameras?"
response:
68% agreed with the statement, "I will never give up on such privacy."
24% agreed, "I tolerate them, but I don't like them."
5% agreed that they "prevent being liable for accidents."
3% agreed, "I really don't care about either method."
As more carriers face higher premiums and increased driver safety, more carriers are installing driver cameras on their trucks. They are also touted as useful in proving the driver's innocence in the event of an accident. The National Transportation Safety Board has been advocating the use of inward and road-facing cameras in commercial vehicles since 2010.
However, the vast majority of people who responded to our online poll do not want a camera in their taxi.
Richard Davis added a comment to our story: "It's a privacy breach. It's simple. Safety has nothing to do with it, it's all about control. Yes, it may sometimes help the driver. But the company uses them The truck is also the home of some drivers. This is another reason why people need to stay away from the truck. "
A reader who posted only as "boji624" said in an original poll, "Camera for drivers is not only a privacy breach, but also a nuisance to drivers. You need to be vigilant at all times and you don't know who is watching." And added a comment. CEOs and coordinators are forced to look at the camera and drive to see how privacy is compromised. An action suit against his ridiculous ass. "
"Are you wondering why there is a shortage of drivers in all of the stupidity of the truck industry and treating drivers like garbage?" Asked the person posting as brianpankz. "I'm happy to retire at the age of 61. Karma is the bitch of these arrogant CEOs. Now they can drive their idle trucks that are idle at the terminal. "
According to a comment from American.trucker44, "Companies that need a camera for drivers violate the constitutional right to privacy. As a driver for over 59 years, O / OI will not waive my rights, PERIOD !!! "
Boyd1218 asked, "What can be achieved by looking at the driver through the camera lens ?? Positive and wise. To keep the millionaire richer, the service time is ridiculously long and unnecessary. The driver's orientation is stupid because it turned into a sweatshop 💩. It's all BS and I'm sorry for anyone who thinks of truck driving as a "carrier". Run through the hills !! The life you save will be yours. "
People also joined our Facebook page.
"If you're not doing anything wrong or illegal, it shouldn't be a problem unless you're watching over you during your holidays," writes Theodore Raymond Barker.
William Perkins posted: It 's a really ridiculous idea. "
And from Martin Knipfer, "It's been proven to work for companies that reduce crashes. I don't know how privacy is lost. I'm likely to blame the evidence!"
"The best micromanagement! Another reason I hate trucks!" Said Troy Denny.
Diana Fury added, "Put your camera in your house. Put your camera on the truck."
Truck drivers strongly dislike the idea of ​​a driver's camera in the driver's seat
https://www.truckersnews.com/home/article/15279866/truckers-strongly-dislike-the-idea-of-driverfacing-cameras-in-their-cabs Truck drivers strongly dislike the idea of ​​a driver's camera in the driver's seat