Sports
Tsunoda is not afraid of making mistakes in the rookie F1 season | F1 News – Motorsports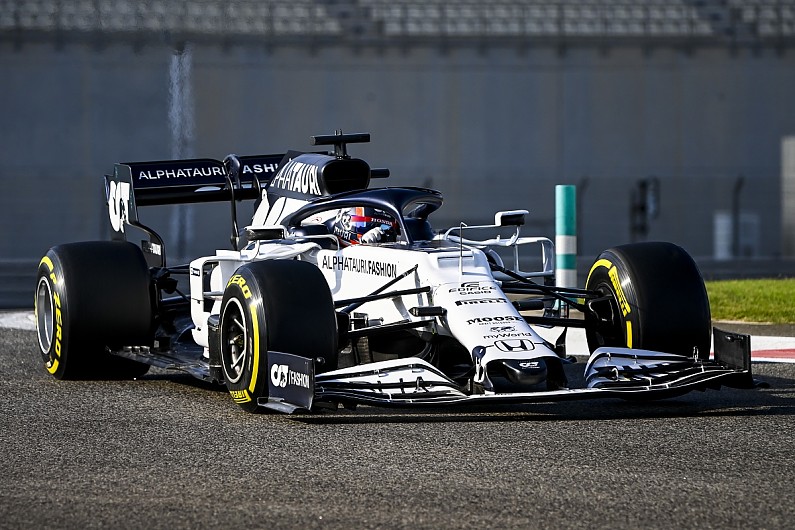 AlphaTauri rookie Yuki Tsunoda says he is not afraid to make mistakes when embarking on his first season in F1 with the Italian team in 2021.
After finishing the single season in F2, the Japanese finished third as the highest rookie with three victories, including a feature race at Spa and Sakhir.
Kakuda's striking campaign convinced Red Bull's boss that he was better suited for his partner Pierre Guthrie in the long run than Daniil Kvyat, who lost his drive after the finale of the 2020 Abu Dhabi season. It was.
Despite his 2019 additional mileage in Imola this week, he has had limited mileage on F1 cars so far, but Kakuda isn't thinking about taking things carefully at first. Is called.
Instead, he vowed to push hard from off to give an early impression-even though that sometimes means the risk of making mistakes.
"This is my rookie season and I will do my best to adapt to the car from the beginning," Tsunoda said in an interview with the Faenza team.
"But I'm not afraid to make mistakes-of course I try to limit them-but they are inevitable at first.
"I'm confident that I can learn from the mistakes, as I proved in Formula 2 last year. I'm really happy to get the support of Japanese fans. And I'll bring another Japanese driver to the grid. I'm proud to be able to do it, after Kamui Kobayashi in 2014.
"I'm putting pressure on myself, so nothing changes about it. I want to push myself to succeed."
Kakuda has rapidly risen in rank, even though he admits he wasn't so keen on motorsport until just a few years ago.
The first full season of his car racing was Japan's F4 in 2017, finishing third overall before winning the title for the next season.
After winning the race in F3 and the Euro Formula Open in 2019, he was promoted to F2 last year, just 15 points below final champion Mick Schumacher and stepped up to F1 in 2021 with Haas.
He was asked what advice he would give if he resumed his career. "I think I'll start putting all my energy into the race sooner than I can, without being distracted by anything else.
"Until I was 16, I wasn't so excited about the race. It's not that I didn't like it, but I wasn't doing what I was supposed to do."
– Motorsports

Tsunoda is not afraid of making mistakes in the rookie F1 season | F1 News
https://www.autosport.com/f1/news/154817/f1-rookie-tsunoda-not-afraid-to-make-mistakes-in-2021 Tsunoda is not afraid of making mistakes in the rookie F1 season | F1 News