Sports
Usman Khawaja records half a century in Qld against SA as the ashes battle heats up – WWE Sports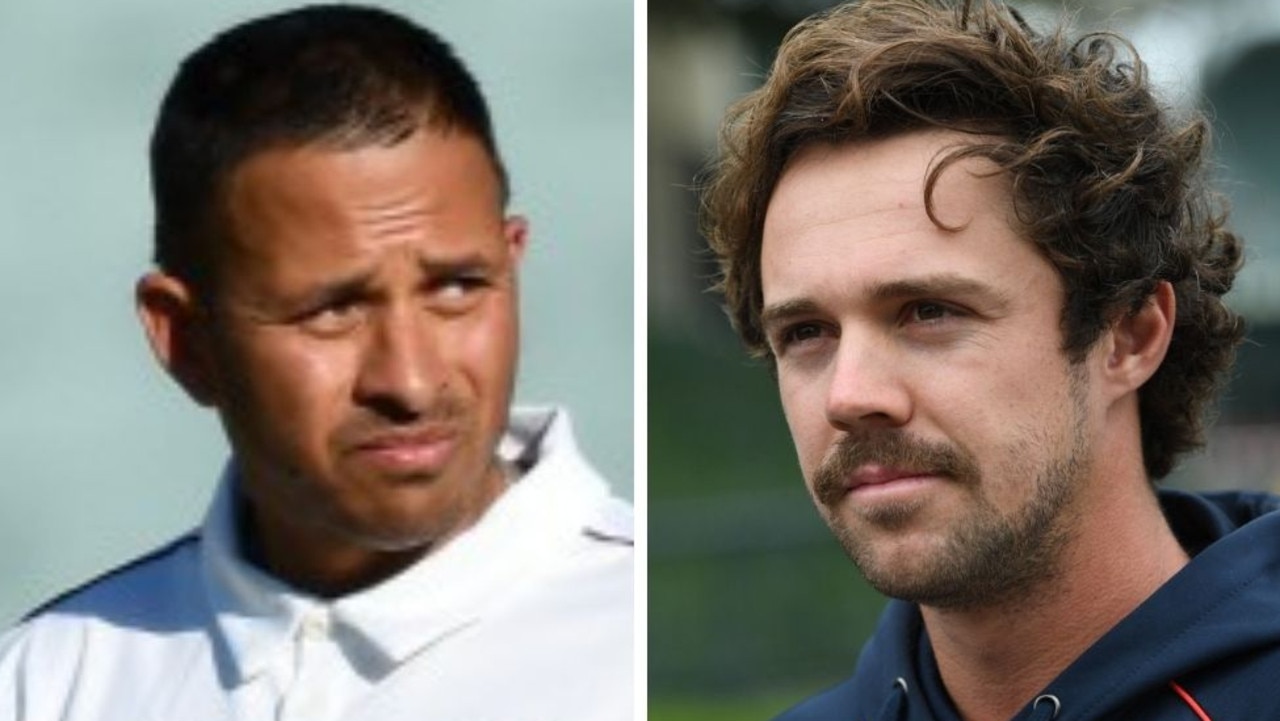 Travis Head seemed to win the race at the final spot in Australia's batting order, but Usman Kawaja wouldn't have gone down without a fight.
Usman Kawaja claims that if Travis Head wins the nail-biting race at the final spot of Ash's batting order, it's "no problem."
Both men are competing for the fifth fight against England this summer. And this week, Queensland's Sheffield Shield had the last chance to impress Selector at first-class level when it collided with South Australia.
Kawaja put his team in front of the test aspirations when forced to continue to South Australia on the third day.
Given that Queensland could easily reach South Australia's goal, Kawaja seemed to lose the chance to hit the bat again when making a call.
The sport's biggest rivals are right there, catching ashes live while playing and never interrupting your ads. Is this your first time with Kayo? Start your free trial now>
Kawaja may have felt his own ashes hope slip through his fingers when Head confirmed his test qualifications by stroking the path to a classy century on the third day.
But the cricket gods were clearly smiling at Kawaja after his selfless captain's call.
When the Bulls lost two quick wickets in the first seven overs of the final day, Kawaja was asked for a longer spell at the crease than most people saw.
The veteran had the last chance to bend his muscles before the ashes, and the boy he took it.
Kawaja batting like a man somewhere, so he must have booked lunch.
Queensland had no problems achieving the required 83 runs on the fourth day, but Kawaja made the task look like a child's play, with 10 on the way from just 35 deliveries to half a century. I hit the boundary with a belt.
Properly, it was Skipper who hit Lloyd Pope to point to the last run Queensland needed to chase.
As both Head and Kawaja have filed compelling proceedings for selection, the Australian selection committee will make a painful call prior to the first ash test starting December 9.
But Kawaja said he didn't even enjoy the idea of ​​breaking the two-year test drought, claiming that if Head dragged him into the post, there wouldn't be any bad blood.
"I'm going to be 100% honest, it's not even in my head so far. I'm honestly aiming to win the match in Queensland.
"Heady deserves it as much as I do. I'm really close to him. It doesn't matter what happens. I'm sure the selectors will do their thing, so I'll start there. . "
Kawaja said he had a duty to stay engrossed in his future at Buggy Green.
"For the first time in a while, I've found that doing a lot of work with myself and my heart, being introspective, and learning about myself (focusing on playing test cricket) doesn't help," he said. Told.
"I know I play best when I'm relaxed.
"To be honest, I'm very grateful for life. These are what I'm focusing on right now."
Initially published as follows Usman Khawaja records half a century in Qld against SA as the ashes battle heats up
– WWE Sports

Usman Khawaja records half a century in Qld against SA as the ashes battle heats up
https://www.heraldsun.com.au/sport/cricket/usman-khawaja-scores-halfcentury-for-qld-against-sa-as-ashes-battle-hots-up/news-story/994f8dc3ac5d5156ea8a2d714c6a572f Usman Khawaja records half a century in Qld against SA as the ashes battle heats up