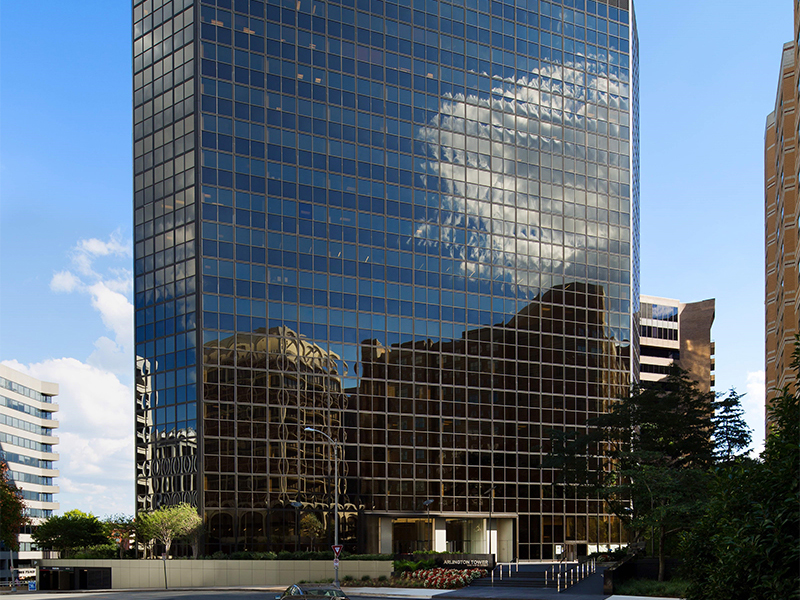 Wash REITs continue to run many of their office properties, accelerating the shift to multi-family REITs, especially in the southeast. REITs have reached a final agreement to sell 12 office assets in the metro area of ​​Washington, DC, including six in northern Virginia, to Brookfield Asset Management's private real estate fund for $ 766 million.
---
Read again: Mack-Cali sells last suburban office portfolio for $ 84 million
---
A portfolio totaling approximately 2.4 million square feet represents most REIT office holdings. Perhaps in the third quarter after the deal closes, WashREIT will only own the Watergate 600, a Class A 295,000-square-foot office building located at 600 New Hampshire Ave. NW in Washington, DC. The company will eventually dispose of the property. Then it becomes a 100% pure multi-family REIT. Acquired 12 stories Office property in Watergate complex For about $ 135 million in April 2017.
WashREIT has also signed an intention to sell the remaining retail assets and plans to complete the sale in the third quarter. Details regarding retail transactions were not available.
Washington, DC-based REIT president and CEO Paul McDermott said in a prepared statement that the pending sale to the Brookfield Asset Management Fund turned the company into a multi-family REIT. He said it was the most important milestone to date.
"This transaction demonstrates our belief that the multi-family asset class is the best way to leverage the long-term growth of investors, along with opportunities for multi-family expansion and the procurement of retail sales processes." Said McDermott.
He said the pending sale of office and retail assets would strengthen the REIT's balance sheet and eliminate short-term debt maturity by 2023. McDermott also said it would give WashREIT resources to expand its multi-family efforts in the southeastern market. The company aims to expand into high-growth markets in Atlanta, Raleigh Durham, and Charlotte, North Carolina. REITs already own 21 multi-family assets in the DC Metro area and will invest approximately $ 450 million this year in expanding their multi-family portfolio.
Office sales
In December, WashREIT closed for $ 106.5 million. Disposal of two office properties A total of 344,346 sq ft in the DC Metro area — Monument II at 12590 Worldgate Drive in Herndon, Virginia, and 1272 25th St. NW in Washington, DC.
The portfolio of 12 properties under contract consists of six office buildings in Washington, DC and six office buildings in northern Virginia. As of May 31, the portfolio was about 83% occupied.
The properties in Washington, DC are: 1901 Pennsylvania Avenue, 101,000 square feet. 1220 19th St., 103,000 sq ft; 2000 M St., 34,000 sq ft; 1140 Connecticut Avenue, 184,000 sq ft; Army Navy Building, 108,000 sq ft; and 1775 Eye St., 189,000 sq ft.
One of the properties in Virginia is the Silverline Center, a 552,000-square-foot office building in Tysons, Virginia. Three are located in Arlington, Virginia. 1600 Wilson Boulevard, 171,000 square feet. Ballston Fairgate, 144,000 sq ft.And Arlington Tower, 389,000 sq ft.. The two office assets are located in Alexandria, Virginia. 505 King St., 75,000 sq ft, and Courtyard Square, 121,000 sq ft.
JLL was WashREIT's exclusive real estate advisor in connection with the sale of office and retail portfolios. Goldman Sachs & Co. LLC is the company's exclusive strategic financial adviser.
WashREIT sells Office portfolio for $ 766 million
https://www.commercialsearch.com/news/washreit-to-sell-office-portfolio-for-766m/ WashREIT sells Office portfolio for $ 766 million